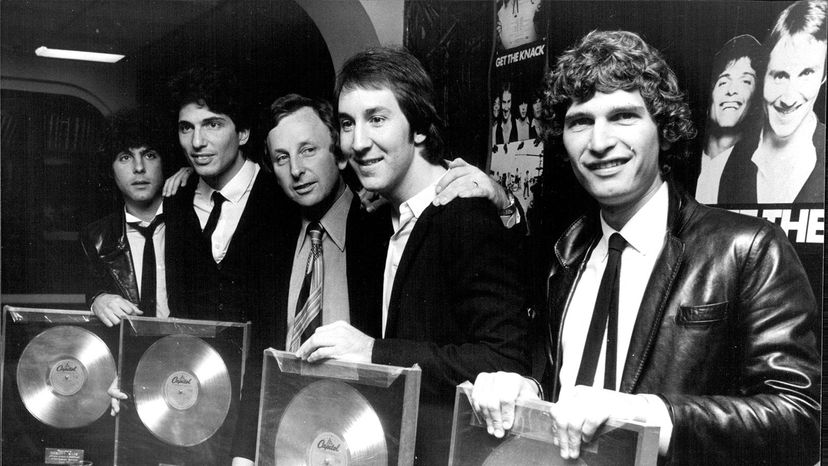 Even if you've never heard of the New Wave rock band The Knack, you've definitely heard their 1979 song "My Sharona." Reportedly written in 15 minutes, "My Sharona" was a breakout hit for the unknown band, spending six weeks at No. 1 on the "Billboard Hot 100" charts and helping to sell 500,000 copies of The Knack's debut album in just 13 days.
More than 40 years later, "My Sharona" is a staple of classic rock radio and has been featured in movies and TV commercials. The Knack kept churning out albums, but never came close to matching the success of "My Sharona."
Yes, The Knack are textbook examples of a "one-hit wonder," but that one hit has been a goldmine. Just ask Berton Averre, guitarist for The Knack and co-writer of "My Sharona" with the band's late lead singer, Doug Fieger.
"When people say, 'What do you do for a living?' I say, 'I go to my mailbox a couple times a month,'" Averre told The Washington Times in 2015. "That song has been so good to me."
You know another song that's been "good" to its one-hit wonder creator? "Where Everybody Knows Your Name," the theme song for the hit TV show "Cheers," recorded by a broke young songwriter named Gary Portnoy in 1982.
Portnoy both wrote and performed the song (including background vocals), and receives royalties every single time it's played. For reference, "Cheers" filmed 275 episodes that are in syndication in 40 countries plus streaming (Peacock) and digital downloads.
When Portnoy was asked in a 2012 interview if he could have lived off of "Cheers" royalties and never worked again, the songwriter laughed and said, "Yes, it has been a comfortable life."