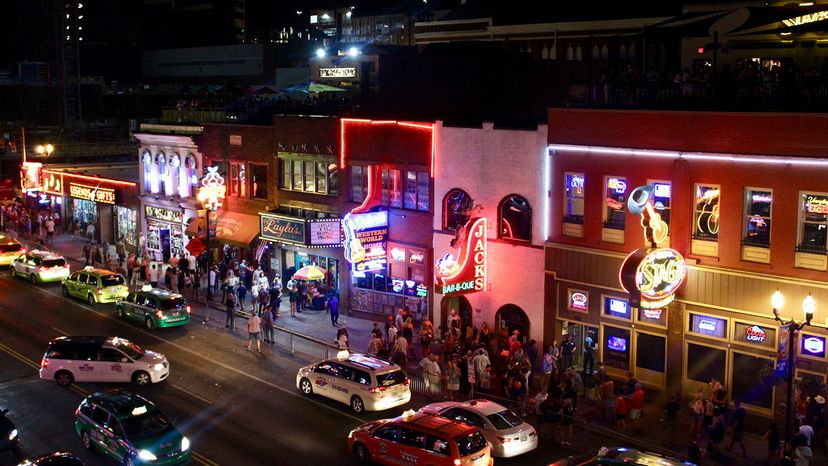 In the music business, there are only four world-renowned music "centers": New York City, Los Angeles, London and Nashville, Tennessee. Which of these things is not like the other?
Yet Nashville, with a population of less than 2 million, beats all three of those global metropoli in terms of per capita music production. According to a 2013 report, there are more music industry jobs (56,000) in Nashville per capita than in New York or Los Angeles, and the music and entertainment industry contributes $10 billion to the Nashville economy. And the number has only increased since then.
Nashville is synonymous with country music, but it's also the uncontested capital of contemporary Christian music and gospel, and its diverse and dynamic music scene has launched the careers of everyone from Elvis to Jimi Hendrix to Taylor Swift.
So how exactly did this laid-back Southern city, far from the bright lights and big studios of New York, LA and Chicago, become "Music City, U.S.A."?
The story begins in the 1870s with the Fisk Jubilee Singers, a vocal group from Nashville's Fisk University composed entirely of freed black slaves. The Fisk Jubilee Singers adopted the operatic singing style of the day to sing negro spirituals. They were wildly popular and not only toured the United States, but also Europe with their uniquely American sound.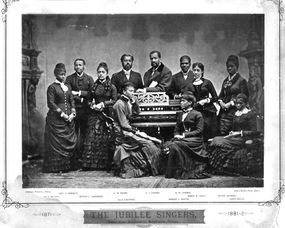 It was after a concert attended by none other Queen Victoria of Great Britain that Her Highness reportedly addressed the singers and said, "You must come from the music city."
While it's a great story, most music historians -- including the famed documentarian Ken Burns -- think it's probably apocryphal. That doesn't take away from the fact the Fisk Jubilee Singers helped put Nashville on the musical map. They were also one of the first musical acts to perform in Ryman Auditorium, a "gospel tabernacle" built in 1892 by riverboat captain Tom Ryman that's still Nashville's most-beloved music venue (more on the Ryman in a minute).