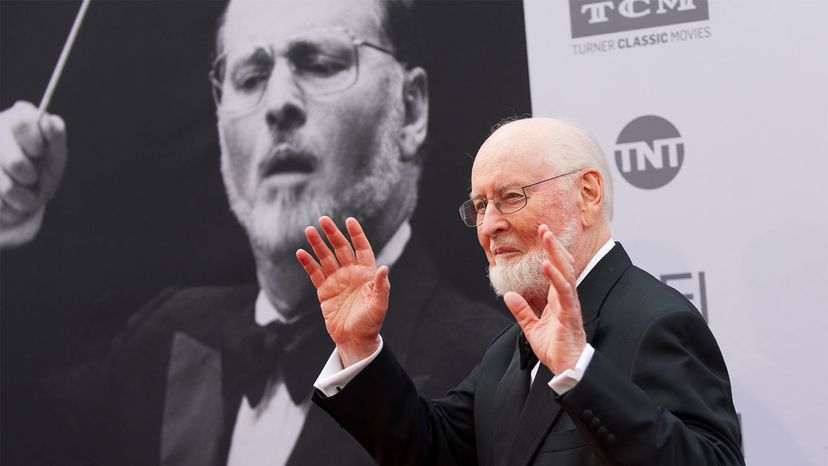 John Williams, the man who changed the way we hear the movies, turned 90 yesterday.
As the key Hollywood composer during the blockbuster era of the 1970s and 1980s, Williams had an astronomical career alongside the likes of filmmakers Steven Spielberg and George Lucas.
With his music for their movies, Williams revived the romantic orchestral sound of Hollywood's Golden Age — the sound pioneered by composers Erich Wolfgang Korngold and Max Steiner at the dawn of the talkies — and reinvented it for a new era.
"John Williams has been the single most significant contributor to my success as a filmmaker," said Spielberg in 2012.
On the numbers alone, Williams has had a career like no other. If you were going to the movies between 1970 and 1990, every second year would have had a No. 1 box office hit with music by Williams.
This prolific era saw Williams write music for "Jaws," "Star Wars," "Indiana Jones," "Close Encounters of the Third Kind," "Superman" and "E.T. The Extra Terrestrial" — an abundant run by any standard.
Williams today holds 52 Academy Award nominations (and five wins), the most nominations of any living human and second in history only to Walt Disney. Williams can add to that 72 Grammy Award nominations (and 25 wins), 16 BAFTA nominations (seven wins) and six Emmy nominations (three wins).
He has written music for the Olympics (in 1984, 1988, 1996 and the 2002 Winter Olympics), for a Presidential inauguration (for Barack Obama in 2009) and for the nightly news (NBC — also used by Channel Seven in Australia).
When adjusted for inflation, one-fifth of the top 100 films at the North American box office have music by Williams.