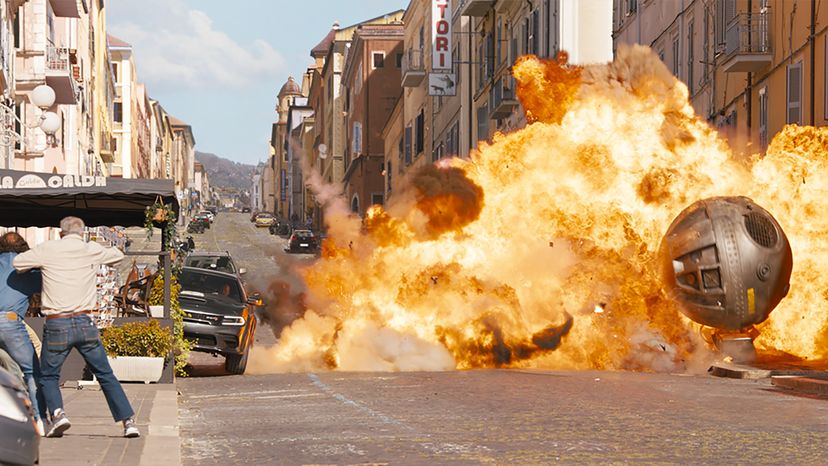 Exploding cars may be entertaining to watch in action films. But cars erupting into fireballs when they crash or tumble down a mountainside is one of the most common and scientifically preposterous movie tropes.
With the release of "Fast X," the latest in the "Fast & Furious" franchise, on May 19 2023, it's time to debunk the myth of the exploding car.
Cars never explode under these circumstances and rarely catch fire. That's unless you were unfortunate enough to be driving a Ford Pinto or Chevrolet Malibu in the 1970s. Both manufacturers cut corners in the production process and the result was poorly designed fuel tanks that were vulnerable to catching alight, often trapping the occupants inside.
Even when racing driver Romain Grosjean crashed at 140 mph (225 kph) at the 2020 Bahrain Grand Prix, his vehicle caught fire but did not explode.
Fuel vapor is only explosive in air (which is 20 percent oxygen) and when under pressure. Liquid fuel isn't explosive but the vapor can catch fire. Vapor can escape from the fuel tank when you unscrew the cap. But tanks have a system in which the pressure is relieved without venting the vapor. A full fuel tank is safer than you might think since there is no air inside it and so no oxygen.
In fact, liquid fuel can be difficult to ignite even when it comes into contact with a flame.