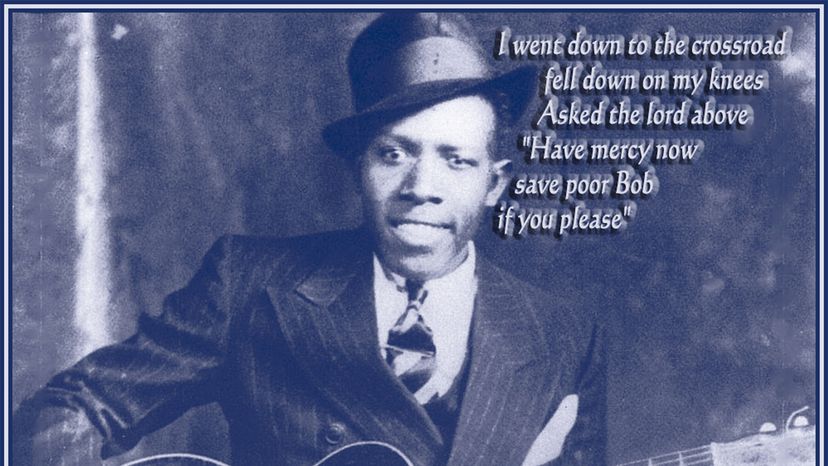 It was 1930 in Robinsonville, Mississippi, and 19-year-old Robert Johnson, an aspiring blues musician, was hanging out at a juke joint where Delta blues legends Son House and Willie Brown were playing to a packed house. Between sets, Johnson dared to pick up one of the musicians' guitars and play his own stuff, but the crowd wasn't having it.
"He started to play it and be just noising the people, you know," recalls Son House in "ReMastered: Devil at the Crossroads," a Robert Johnson documentary on Netflix. "And the folks, they'd come out and say, 'Why don't some of y'all go down and make that boy put that thing down, he running us crazy!'"
The club owners tossed Johnson out of the Robinsonville juke joint and that was the last that anybody heard of him for a full year. Johnson simply disappeared from the Delta.
Then one night, while House and Brown were playing another gig in Banks, Mississippi, in walks Johnson with a guitar case strapped to his back. House elbowed Brown and pointed mockingly at "Little Robert."
"Boy, now where are you going with that thing?" House asked Johnson. "To noise somebody to death again?"
But this time, something was different. Johnson took out his instrument, a regular six-string guitar fitted with an extra seventh string, something neither House nor Brown had seen before. But that wasn't the only new thing.
Johnson had acquired an insane skill level and unusual technique, strumming a series of rapid-fire chords that made the guitar sound almost like a piano — a piano with three hands playing it.
How could this kid, who was lousy enough to get kicked off the stage in Robinsonville, return just a year later as the most talented blues guitarist in the Delta? To the stunned crowd in Banks, Mississippi, there was only one explanation — Johnson had made a deal with the devil.