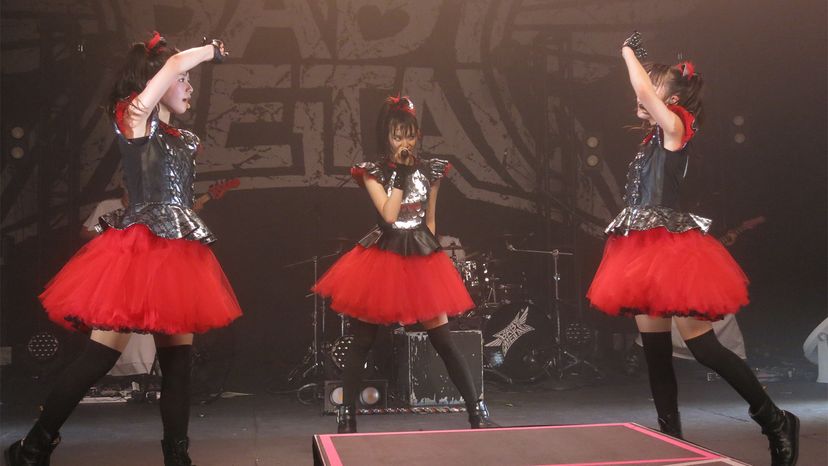 The quickest way to catch the uninitiated up on the phenomenon of BABYMETAL might be through a 2017 YouTube video aptly titled, "Celebs React to BABYMETAL."
"I've never heard Japanese heavy metal," says actress Regina Hall.
"So cute and sooo disturbing," adds comedian Aisha Tyler.
"Am I gonna die after watching this video?" asks comedian Paul Scheer. "This is the sweetest nightmare I've ever seen" and "They are gonna kill me, I'm gonna be killed by these women."
The women in question are 21-year-old Suzuka Nakamoto, aka Su-metal, 20-year-old Moa Kikuchi, aka Moametal and former member, 20-year-old Yui Mizuno, aka Yuimetal. Throughout the video compilation, the girls dance in tutus while a masked band rocks out behind them. They perform choreographed arm movements while harmonizing to an insanely quick beat. They rap in neon rave gear and Kanye glasses. And they fly over a packed stadium of concert-goers while giant, smoking fox heads protrude from the stage. And they scream. A lot.