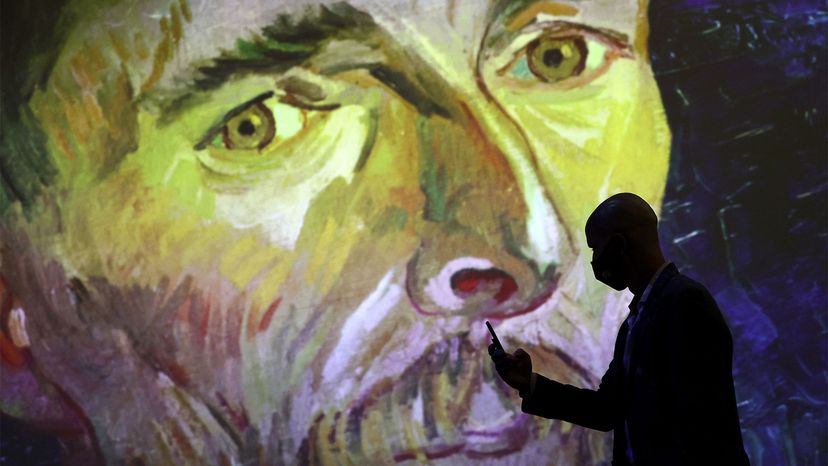 You've probably seen advertisements for "immersive art" touring productions that combine re-imaginings of works by master artists Claude Monet, Gustav Klimt or Vincent Van Gogh that typically combine large scale projection, virtual reality (VR) and music to create a different type of art event. There are also immersive art experiences that are completely original — created by artists or artist collectives, that are pushing the boundaries in today's art world.
"By its nature immersive means you are in and amongst and are able to in some way be fully enveloped by or participate in the work," says Miranda Kyle, program manager of arts and culture of Atlanta BeltLine, Inc. — a 22-mile (35-kilometer) multi-use urban trail — and chief curator of the annual Art on the BeltLine public art exhibition, one of the largest, temporary public art exhibitions in the country.
"This is important because it creates inclusion for the performance arts that happen in our public spaces," she says. "Typically, people tend to default when they think of public art of just a static object. I want to make sure that when we're defining immersive work, we're also including performance work as well. It definitely needs to activate more than just your visual receptors. It needs to stimulate your sense of wonder. It could possibly activate two or more senses. Maybe it's tactile, maybe it's sound-based or musical. Even if it's a sculpture. If it's a sculpture that needs to be engaged with in a way that invites touch to get a response, that's an important thing to note. That gets into participatory art which, falls under the broad header of immersive work."
A sculptor herself, Kyle is a fan of many forms of immersive art, especially those created by the original artists Refik Anadol, Studio Drift, the OUCHHH artist collective and artists working in the Meow Wolf collective (see below). For those who lament that immersive art isn't the "right way to do or access art," Kyle notes that Atlanta's High Museum of Art enjoyed record-breaking crowds when it hosted Yayoi Kusama's Infinity Mirror Rooms exhibition in 2018 and 2019.
"The majority of [the visitors] had never been in a museum before," she adds. "We have to remember we're in a moment where the ministry of getting people excited and passionate about artwork is at the core of everything we do. If that means having an Instagrammable version of Van Gogh that ends up creating a person that may one day become a fantastic funder of the arts or an artist themselves or writing about art, then that's worth it. That might be the only art that people see. We want to build a society that values and loves art in all of its forms."
There are many immersive art installations, both in galleries and in dedicated immersive art spaces. Here are six you should know about: