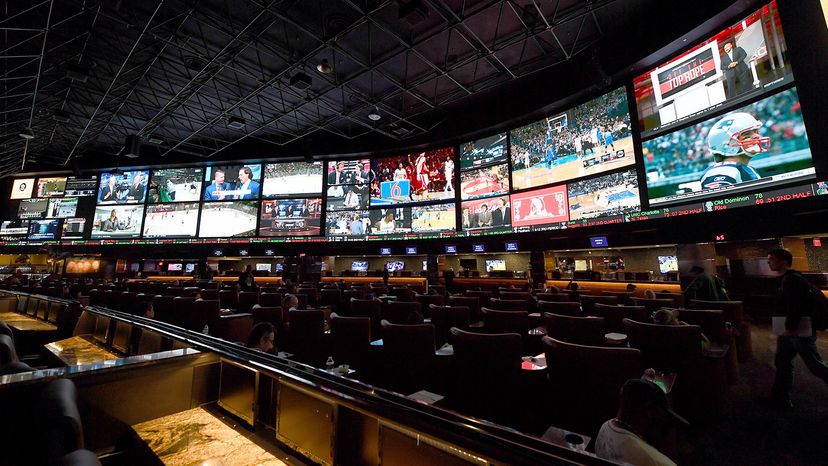 Much still needs to be hashed out before sports gambling, given a legal blessing on May 14, 2018, by the U.S. Supreme Court, is brought fully out of the black market and into the daylight. With billions of dollars on the table — estimates vary, but $150 billion a year is a good starting point — a lot of people with a lot of different agendas will want a piece of this action.
The states that will mold and implement new sports gambling laws will have their say. The tax collectors will be after their cuts. The casinos and online businesses that will (eventually) take the bets will play a huge part in how a new, legal sports gambling industry is shaped. The sports leagues and, by association, their players will need to weigh in. And of course, the IRS will have its cut.
All will accentuate the positives of the court's decision (more choice for gamblers! more money for everyone!) while, hopefully, bracing for any possible negatives that legal betting on sports might bring. (An uptick in problem gambling? An increase in crime? More pressure on the leagues to keep their games free from fixing?)
These discussions, already taking place in statehouses across the nation, may not be particularly calm or well-measured. That's what happens when so much money is involved.
But with those billions at stake, there's clearly a will. A way won't be far behind.
"I think it's going to depend to some extent on what type of gambling is already legal in each individual state and the perspective of the voters and legislators on gambling," says Doug Walker, a professor of economics at the College of Charleston who specializes in the economics of gambling.
States where games of chance are OK, where big gambling industries already are in place — think Nevada and New Jersey, of course, but include states like Pennsylvania, Louisiana and Illinois — are likely to easily pass sports betting laws, Walker says. Some, in fact, already have laws in place.
Other states such as Georgia or South Carolina may have a more difficult time. "It makes it a little bit more complicated just because it's another type of gambling that states will have to make a decision on," Walker says.
Still, even states not heavily into gambling will be lured by all that money.