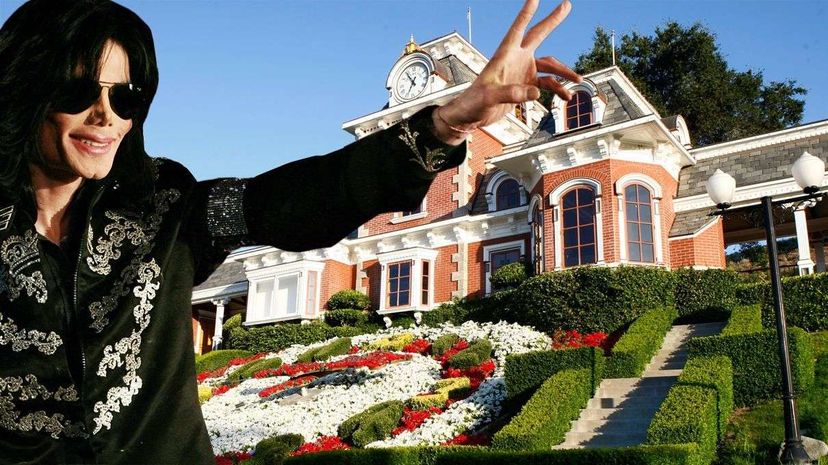 Michael Jackson has been gone for nearly seven years, but his legacy lives on in the form of hits that can still be heard in clubs, cars and coffee shops around the globe. Jackson's name also still draws headlines when it comes to his estate's ownership of the Beatles' catalogue and other people's music, as well what's proved to be a tough time selling off Jackson's infamous Neverland Ranch.
The nearly 2,700-acre property is perhaps best known in headlines as both a fantastical children's playground and the site of alleged sexual abuse by Jackson against some of the kids who often stayed at Neverland overnight. It features a French Normandy-style mansion, an ornate flower clock, waterfalls, lakes, a huge movie theatre and ... a $100 million price tag. That's high price has helped leave the property hanging on the market since its current owner put the place up for sale in May 2015.
Even Kanye West was rumored to be interested. But If no one wants to snatch up Neverland Ranch and live in it, here are a few ideas about how else the property may be put to good use.
1. Graceland West
Jackson and his one-time posthumous father-in-law Elvis Presley sure do seem to have a lot in common. In addition to their distinct ability to get people around the world up off their hind legs and shakin' it, the King of Pop and the just-plain-old King led overindulgently strange lifestyles and sought refuge from the public spotlight in their extravagant homes. In fact, not everyone is sure that either man is actually dead.
Elvis's home Graceland is probably the most sensible model for Neverland Ranch. The Memphis mansion has become a privately run attraction, and is a destination for fans of music and Southern kitsch. Its shagged carpets and well-stocked garage attract roughly 600,000 visitors per year. That kind of foot traffic could certainly help keep the lights on at Neverland.
2. Wildlife Preserve
Many folks probably assume the only wildlife running around greater Los Angeles are the Hollywood movie stars and the ravenous paparazzi who chase them. It turns out that mountain lions, bears and coyotes have been known to wander down from the mountains surrounding Tinsel Town. That's not to mention other creatures, like alligators, desert tortoises and a wide variety of birds that call Southern California home. All that land and a four-acre lake sure would give them plenty of room to operate.
3. Orphanage
Jackson was never convicted on any child abuse or related charges, but he reportedly paid out a big chunk of change to the family of one person who claimed the pop star sexually assaulted him while he stayed at the ranch as a boy. Given that sordid history – and Jackson's unhappiness with having to live like a grown-up, professional musician from all the way back when he was part of the Jackson Five – turning the ranch into a safe place for children who need it the most might be a good idea.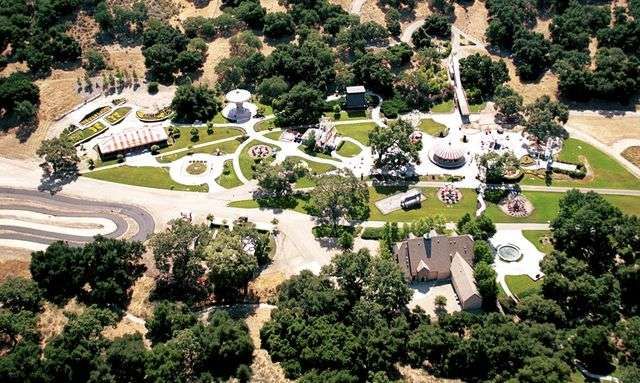 4. Museum
Media magnate William Randolph Hearst's San Simeon estate was once an opulent playground for California's richest and most famous. Today, the Hearst Castle is a museum that attracts visitors with captivating vistas, majestic pools and luxuriously-appointed rooms. It may not have much on Neverland in terms of whimsy and pop culture history.
5. Music Venue
Sure, MJ was a strange guy, an accused criminal and a heck of a dancer. It was his music, however, that brought him enough fame and riches to make Neverland a reality. So, in some sense, it would be natural to dedicate the property to the celebration of tunes. If the grounds were filled solely with performances by the slew of artists that count Jackson as an influence on their careers – a group that includes Bruno Mars, Beyonce and Lady Gaga – organizers would likely have little trouble filling the stage. After all, Coachella has shown people in California are happy to drive miles into the desert on a musical pilgrimage.