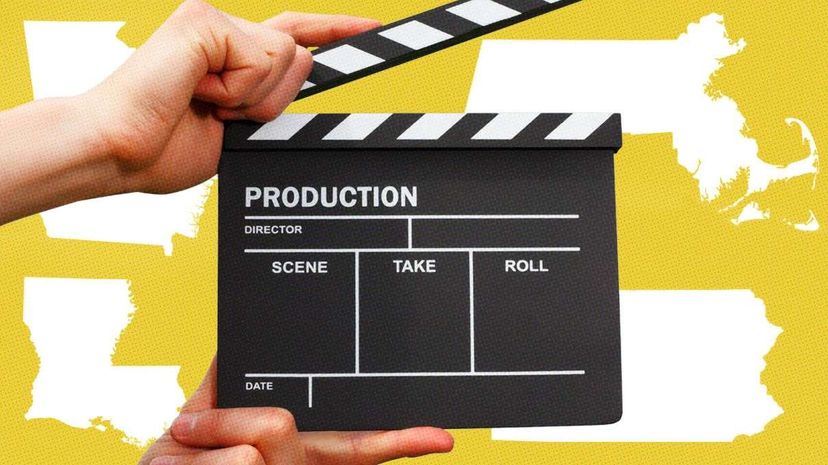 For more than 10 years, state legislatures have been luring Hollywood productions out of Southern California with the promise of generous tax credits. On the surface, the arrangement seems like a win-win. Movie productions save money, and states receive a much-needed economic investment and lots of good-paying jobs.
But a series of scathing economic audits have called into question the logic of states giving away billions in tax credits to earn, in some cases, only pennies on the dollar. Now states from Michigan to North Carolina are yelling "cut" on their tax incentive programs in order to free up money in their tightening budgets. So we ask the question: Are film tax incentives really worth it?
Here's the Thing About Tax Credits
Hollywood productions have their tax base in California. Besides paying payroll taxes to out-of-state employees, they don't owe a lot of taxes in the states where they shoot. So when a Hollywood production company is handed a $2 million tax credit from Pennsylvania or Ohio or Louisiana, it isn't worth the paper it's printed on. Unless, of course, they can sell it.
Which is exactly how the system is designed to work. In almost all states that offer film tax incentives, companies are allowed to sell their unused tax credits for 80 to 90 cents on the dollar.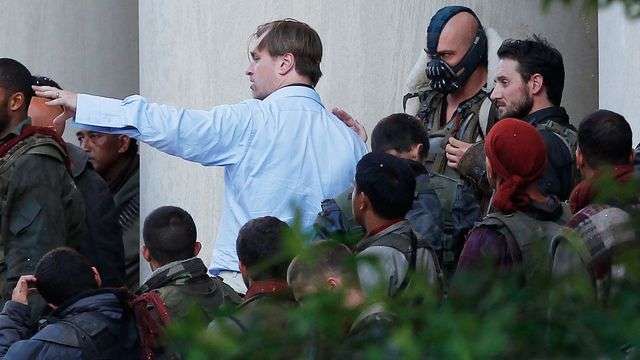 Kevin McQuillan runs a Pittsburgh-based accounting firm that helps film productions qualify for Pennsylvania tax credits. His clients might sell their tax credits to PA-based corporations like PNC Bank or Equitable Gas. The corporation can then turn around and pay its own taxes at a 10 percent discount.
"The CFOs and comptrollers at the studios closely monitor these tax credits and build the expected refunds into their budgets," McQuillan says. When producers shop around for shooting locations, they carefully compare tax credits from different states to see where they'll get the best deal. 
"By allowing these tax credits to be traded, a lot of people benefit," says Michael Goodman, executive director of the Public Policy Center at the University of Massachusetts Dartmouth. "A corporate entity can save 10 percent on its tax bill. The film company walks away with 90 percent of their tax credits in cash. The state, however, ends up being out 100 percent."
So why would a state offer them? Because of the ripple effect films can create in the local economy.
How It All Started
Back in 1997, Canada offered the first tax credits to Hollywood production companies willing to shoot movies and TV shows north of the border. By filming in Canada, productions could recoup up to 70 percent of labor costs and up to 30 percent of local production expenses like food and housing. That's why Toronto has become a famously inexpensive stand-in for cities like New York or Chicago.
In 2002, Louisiana became the first U.S. state to lure Hollywood production companies out of state with the promise of generous tax credits — up to 40 percent of costs incurred while filming in the Bayou State. And it worked! By 2013, more major feature films were being shot in Louisiana than in any other state.
Louisiana's success didn't go unnoticed. By 2015, a grand total of 39 states (plus Puerto Rico) offered some form of tax credit or tax incentive for filming locally.
Competing for Hollywood's Business
One of those states is Pennsylvania, where the legislature first passed a film tax credit bill in 2007 and currently offers a 25 percent tax credit to productions that spend at least 60 percent of their money in the state.
Pennsylvania's generous tax credits, plus the overall low cost of living compared to Los Angeles or New York City, have made cities like Pittsburgh highly competitive for both big-budget studio productions ("The Dark Knight Rises") and independent films ("Me, Earl and the Dying Girl"). Since the launch of the state's tax credit program, film and TV productions have directly injected nearly $1.89 billion into the state's economy and supported 21,700 jobs.
Out-of-state Cash, Local Impact
Ohio is another state with a tax incentive program. Brian Bowers, the assistant director of operations for the 48-Hour Film Project, based in Cleveland, Ohio, has seen its transformative effect firsthand.
"They're hiring carpenters and electricians to build the sets," Bowers says. "They're hiring staff to round up actors and crew. They're housing people in apartments and buying food to feed everyone on set. There's almost more indirect economic benefits that come from film productions besides getting more work for local actors and crew."
In Georgia, where 248 productions were shot between over fiscal year 2014-2015, the economic impact of all those movies was estimated at between $3.1 billion and $6 billion, depending on which source you believe. The state offers a generous 20 percent tax credit, plus a further 10 percent credit if the film puts the Georgia logo in its credits.
The Bottom Line
Even with all of that local economic impact, it isn't clear that tax credits are a good economic investment for states. States, after all, make their money by collecting taxes, which they sacrifice by offering up tens of millions in tax credits. In an ideal world, states would recoup the lost tax revenue by collecting even more money through payroll taxes and sales taxes paid by the productions and their local vendors. But for many states, the math isn't adding up.
Public Policy Center's Michael Goodman is a critic of his state's tax incentive program. He cites a 2014 report by the Massachusetts Department of Revenue (DOR) that paints a grim economic picture of the state's return on investment.
According to the DOR report, the "net new Massachusetts spending" from six years of Hollywood productions was $260.9 million. During that same period, however, the state doled out $411 million in tax credits. In worse news, Massachusetts only collected $55.1 million in tax revenue from direct and indirect spending associated with the film productions. That's a return of 13 cents for every dollar of tax credits.  
At least the film productions are creating jobs, right? Yes, but also at a substantial cost to the Massachusetts taxpayer.
"There is definitely spin-off activity from these productions, and people do get work," says Goodman. "But when you convert these part-time, project-based jobs into their full-time equivalent, the price the state is paying for each new Massachusetts job — according to the Department of Revenue — is more than $118,000 in tax credits. When you're paying more than twice the median income to generate one full-time job in an industry, I think you're doing it wrong." 
Why Keep the Credits?
As Brian Bowers of the 48-Hour Film Project noted, if you want to be considered a player in the film industry, you have to offer incentives. That certainly makes sense in Bower's home state of Ohio, where a Cleveland State University study declared the state's tax credit program a success, drawing $1.20 return on every dollar spent in tax credits.
But what about states like Massachusetts, where the program is bleeding cash? What are the benefits of keeping the credits? Michael Goodman admits that by cutting tax incentive programs, states will undoubtedly lose some business.
"But right now," he says, "states are racing themselves to the bottom trying to outdo one another with generosity."
 Several fiscally conservative state legislatures and governors are already putting tax credit programs on the cutting block. In North Carolina, the legislature replaced the state's existing program, which handed out $62.2 million in tax credits in 2013, with a competitive grant program capped at $10 million. Lobbyists successfully branded the tax credits as a form of "corporate welfare."
Even Louisiana, which pioneered the tax credit model in the U.S., is cutting back. In 2015, conservative governor Bobby Jindal signed a bill into law that would cap the state's previously unlimited annual tax credits at $180 million annually.
Guy Gaster of the North Carolina Film Office is already feeling the effects of his state's decision to drastically limit its tax credits.
"When the industry realized that the incentive was going to change, we did see a drop in production," says Gaster. "If you don't offer a financial incentive, it really puts the state behind the eight ball in terms of attracting business."