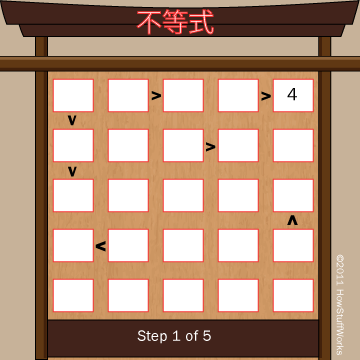 Here's a beginner-level futoshiki puzzle.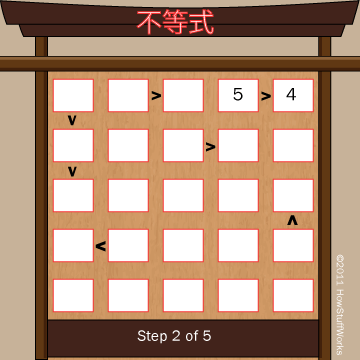 The digit to the right of the 4 must be greater than 4. Since this is a five-by-five futoshiki puzzle, that means it's a 5!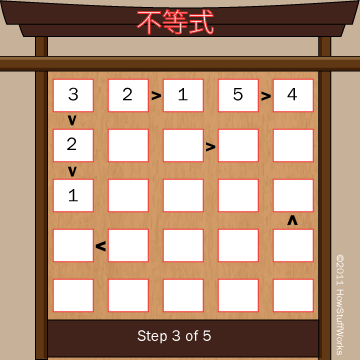 The leftmost box on the upper row can't be a 4 or a 5, but it has to be greater than two other numbers. That means it's a 3! That leaves a 2 and a 1 for the rest of the top row.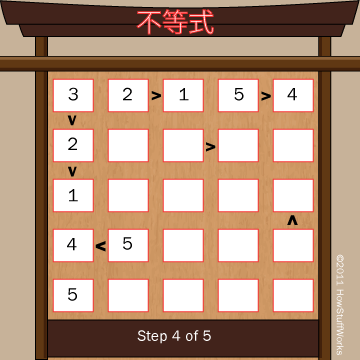 The first box in the fourth row has to be a 4 because only the 4 and 5 are left in that column and the less-than symbol next to the box means it can't be a 5.
Here's the full solution for our futoshiki puzzle. It's hard to believe all the information needed to solve the puzzle was there at the start!