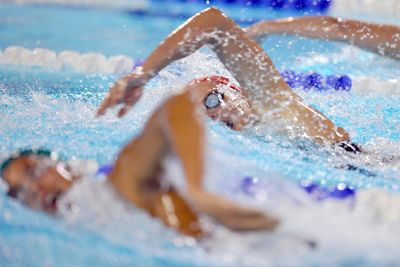 PHILIPPE HUGUEN/AFP/Getty Images
Olympic swimmers compete in the 400m Freestyle final. Check out another Olympic event that takes place at the pool on the next page.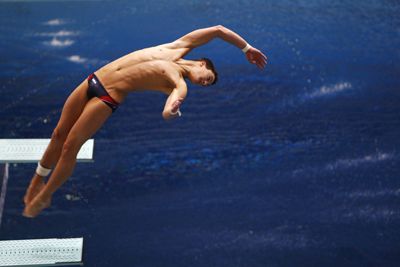 Jamie Squire/Getty Images
Diving was known as "fancy diving" when it was first introduced to the Summer Olympic Games. The top players of the WNBA compete in the next Olympic event.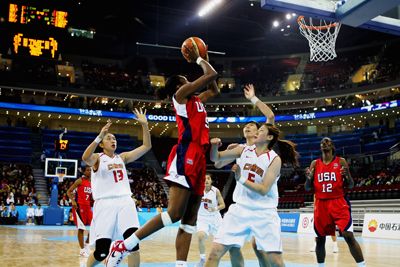 The United States women's national basketball team has won four Olympic gold medals. Most of the world refers to the next Olympic event as football.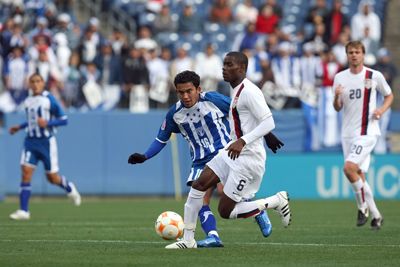 Jonathan Daniel/Getty Images
The United States playing against Honduras during the final match in the Men's Olympic Qualifying soccer tournament. What Olympic event requires swimming, cycling, and running?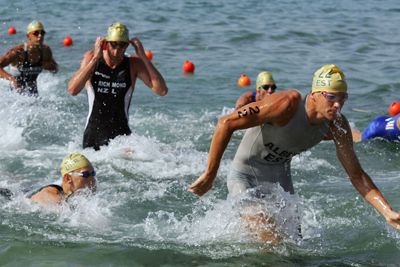 Robert Laberge/Getty Images
Triathletes run to the beach during the 1500 meter distance swimming event of the men's triathlon during the Summer Olympic Games. The next event takes 26 miles and 385 yards to complete.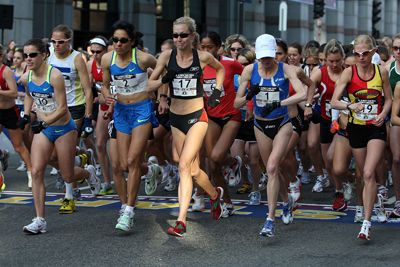 The runners take off at the starting line of the U.S. Women's Olympic Marathon Trials. What Olympic sporting event is a Korean martial art?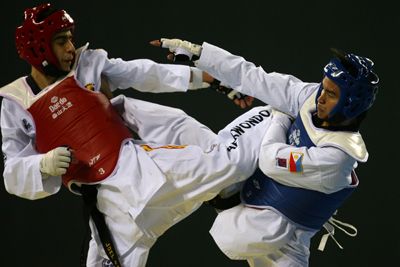 China Photos/Getty Images
Gonzalez Joel (L) of Spain fights with John Paul Lizardo of Philippines during the men's 58kg final in a Taekwondo Tournament. The Olympic event on the next page also involves two fighters.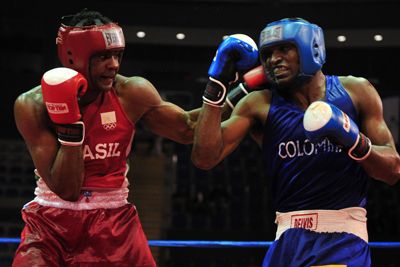 EITAN ABRAMOVICH/AFP/Getty Images
A Brazilian and Columbian boxer exchange blows during an Olympic qualifying fight. You're going to need a bike and helmet for the next event.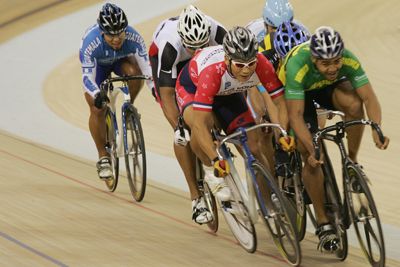 PETER PARKS/AFP/Getty Images
Cycling has been an Olympic event since the beginning of the modern Olympics in 1896. Check out a track and field event on the next page.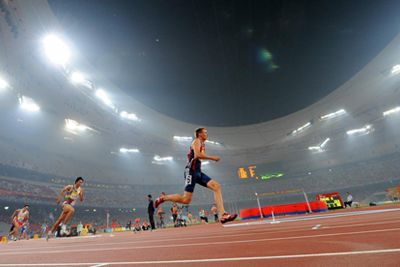 FRANCOIS-XAVIER MARIT/AFP/Getty Images
Australian sprinter Mark Ormrod is seen on his way to win the men's 400m final. Throw in a few 3 feet 6 inch hurdles and you have the next Olympic event.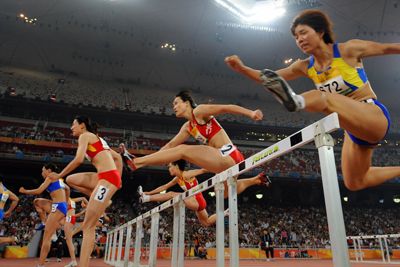 FRANCOIS-XAVIER MARIT/AFP/Getty Images
Athletes are seen competing in the women's 100m hurdles semi final. The Western roll, Eastern cut-off, and the Fosbury flop are just some of the techniques used in what Olympic event?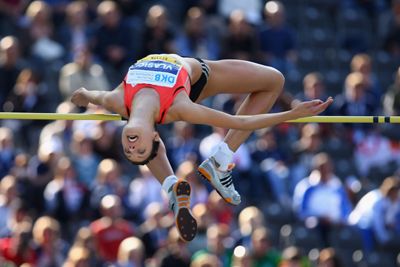 Michael Steele/Getty Images
Athletes have created many effective techniques used to win the high jump, such as the Fosbury flop. The track and field event on the next page involves jumping with a pole.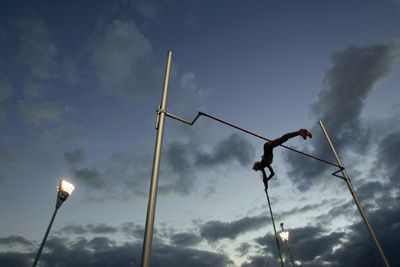 Sergio Dionisio/Getty Images
In the early years of pole vaulting, athletes used bamboo poles and landed on heaps of sawdust. The Soviet Union, United States, and Japan are the top ranked countries in the next Olympic event.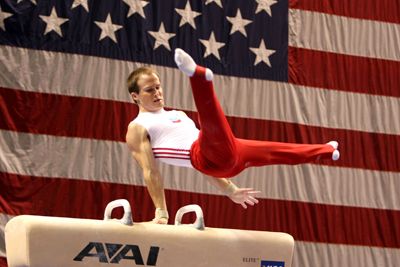 Jed Jacobsohn/Getty Images
2004 Olympic gold medalist Paul Hamm competes in the pommel horse section during the Gymnastics Championship. You'll probably remember playing the next Olympic sport in gym class.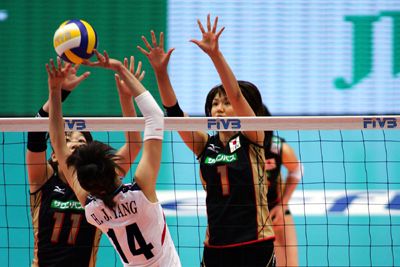 Koji Watanabe/Getty Images
A volleyball match between Japan and Korea during the FIVB Women's World Olympic Qualification Tournament. You can learn more about the Olympics in How Olympic Torches Work.