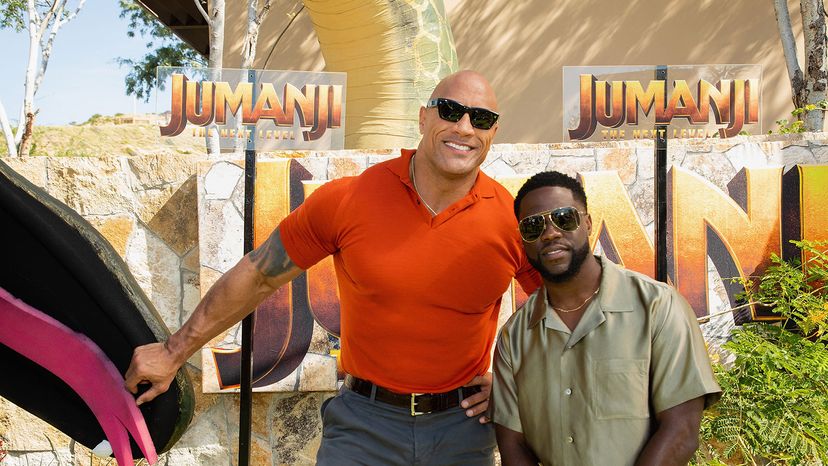 Image: Victor Chavez/Getty Images
About This Quiz
Whether they have great chemistry onscreen or are close friends offscreen, some actors tend to work with each other over and over. How much do you know about these acting pairs who've starred together in multiple movies?
Wesley Snipes and Woody Harrelson starred in a number of sports-themed films together. Which one was the first?
The 1986 comedy, which starred Goldie Hawn as a female football coach, was actually Harrelson's first movie role, ever.
Which of these comedies did NOT feature both Gene Wilder and Richard Pryor?
The duo is remembered by many as one of the greatest comedic pairings of all time, though they didn't spend much time together off set. All told, they starred in four movies together,
Which of these does NOT star both Robert Redford and Paul Newman?
Redford really wanted to do a third film with Newman, so he sent him the script for "A Walk in the Woods." Unfortunately, Newman had to pass on the role of Katz (which went to Nick Nolte) because it was too physically intense. Newman died in 2008.
"Butch Cassidy and the Sundance Kid"
Which of these films does NOT feature the duo of Christian Bale and Russell Crowe?
Bale will play Gorr the God Butcher and Crowe Zeus in the 2022 "Thor: Love and Thunder" film. They also appeared alongside each other in the 2007 Western/Drama "3:10 to Yuma."
Which of these movies features both Dwayne "The Rock" Johnson and comedian Kevin Hart?
The pair, who love to good-naturedly rip on each other, have appeared in multiple films together, including "Central Intelligence" and both of the modern "Jumanji" movies. They both show up in "Hobbs & Shaw," although Hart's appearance is little more than a glorified cameo.
Which film was the first to feature both Tom Hanks and Meg Ryan?
In 1990, "Joe" kicked off a decade-long reign for the pair as the king and queen of romantic comedies. Funnily enough, they only appeared onscreen together in a couple of scenes in "Sleepless," but the script and chemistry were so good that it didn't matter.
Bill Murray and Scarlett Johansson do not co-star in which of these movies?
Although ScarJo was an established actress prior, "Lost in Translation" was her breakout film role, at only age 17. Obviously, Murray had long since achieved icon status.
Emma Stone said the following about this frequent co-star: "Thank you for making me laugh and for always raising the bar and for being the greatest partner on this crazy adventure."
That comment was directed toward Ryan Gosling when she accepted her Academy Award for Best Actress for "La La Land." The two also co-starred in "Crazy, Stupid, Love" and "Gangster Squad."
Which of these films did NOT star both George Clooney and Brad Pitt?
"Confessions of a Dangerous Mind"
"Once Upon a Time in Hollywood"
The ultimate acting bromance award goes to Clooney and Pitt, who have been in six films together, with two more announced. Clooney joked that Pitt was the "cheapest" actor available for "The Tender Bar."
Kate Winslet and Leonardo Di Caprio famously starred in the 1997 blockbuster "Titanic." But what other movie did they do together?
Di Caprio and Winslet played an unhappily married couple in 2008's "Revolutionary Road." Winslet has said the two actors are "bonded for life" as friends.
Victor Chavez/Getty Images