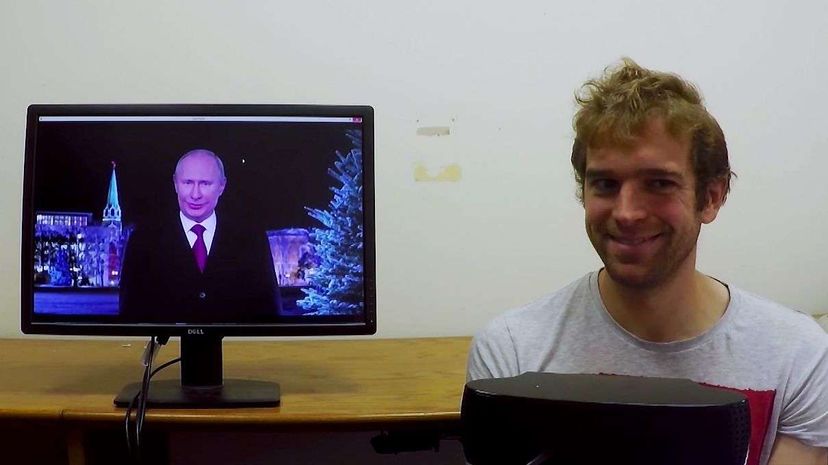 Apparently, all it takes to make Vladimir Putin smile is someone else smiling, a webcam and good graphics hardware.
Computer scientists from the University of Erlangen-Nuremberg, the Max Planck Institute for Informatics and Stanford University have developed an approach to facial motion capture that achieves what the team calls "photorealistic" results using equipment most of us have at home. And it does it in real time.
Some are calling it the death knell of online video as evidence. Others are just impressed: The demo video for the system, called Face2Face, is fairly remarkable.
In the March 2016 post, the researchers show what their software can do with a live "actor," a webcam and YouTube footage of the usually stoic Russian president. As the actor goes through a range of facial expressions in front of a webcam, each expression simultaneously appears on Putin's face in the video. When the actor makes fish-like mouth movements, Putin makes fish-like mouth movements. When the actor suddenly smiles, Putin does, too. And it all looks real.