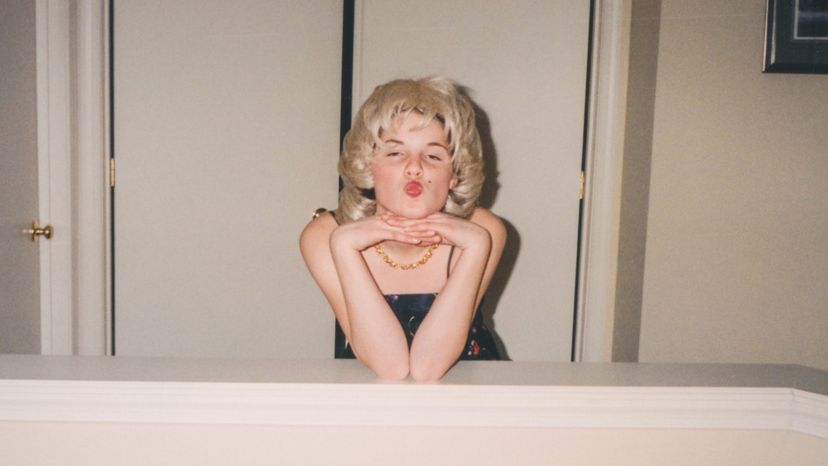 "... it's nice, people knowing who you are and all of that, and feeling that you've meant something to them." -- MARILYN MONROE
It would be an injustice to Marilyn Monroe to end her story with an account of her tragic death, for in many ways, she is very much alive. Her stardom has not only survived the last three decades, it has escalated.
Some maintain that Marilyn has more fans in death than she did in life -- a claim substantiated by the large number of fan clubs based all over the world, the renewed popularity of her films as a result of their release on video, and her identity as an icon of American pop culture.
Even during her lifetime, Marilyn reached a level of popularity that surpassed that of many of her peers. Her power as a star was indicated by the box-office success of her films, by the groundbreaking contract she negotiated with her studio, and by the amount of publicity she generated in the press.
She also inspired many imitators in her lifetime. It is this phenomenon, in particular, that speaks volumes about her popularity.
Her success inspired rival film studios to groom buxom blondes the way horticulturists grow flowers. Seemingly overnight there appeared a crop of beauties who emulated Marilyn's physical appearance in bids to become "the next Marilyn Monroe."
Some of these starlets were talented and inspired followings of their own. Others, who simply copied Marilyn's hair or provocative voice, quickly dropped out of sight.
Jayne Mansfield joined Marilyn as a Twentieth Century-Fox contract player in the 1950s. Though a clever comedienne and a shrewd self-promoter, Mansfield lived forever in Marilyn's shadow.
From the moment Jayne burst onto the scene in the Broadway version of Will Success Spoil Rock Hunter?, she was compared, contrasted, and sometimes even equated with the world's most famous blonde. Like Marilyn, she had a burning ambition to become a movie star, and she labored to build her own image through outrageous publicity stunts.
Unlike other copycat Monroes, Mansfield was a spirited performer with a flair for broad comedy. However, what little success she did enjoy was garnered through roles in which she parodied Marilyn Monroe.
In a business that thrives on image and typecasting, Mansfield's chances of escaping the inevitable comparisons to Marilyn were next to impossible. Despite early Hollywood triumphs like The Girl Can't Help It and the film version of Rock Hunter, Mansfield's gifts were eventually perceived as limited, and her career quickly fell to pieces after 1960.
The actress Jayne Mansfield had replaced as Fox's "second dizzy blonde" was Sheree North. North was a talented and dynamic dancer, but the studio used her only as a pawn in its attempts to keep Marilyn in line.
When Marilyn refused to do How to Be Very, Very Popular and The Girl in Pink Tights, Fox threatened to replace her with North.
Eventually, adorned with hair and makeup designed by the studio to resemble Marilyn's, North did star in How to Be Very, Very Popular. The role was tailored to fit Marilyn's image instead of to suit North's undeniable talents, and the picture was not the box-office success the studio had hoped for.
Shortly after Mansfield's arrival at Fox, North disappeared from the big screen and did not return for almost a decade.
Other film studios promoted their own versions of Marilyn Monroe, though none of these challengers matched the original's unique combination of wit, native intelligence, and sensual beauty.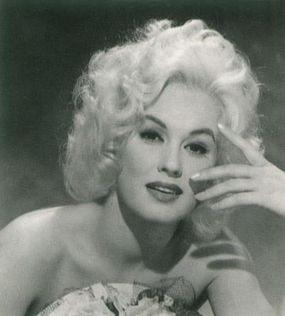 Pouty Mamie Van Doren starred in such B-movie cult classics as High School Confidential! and Untamed Youth, and served as Universal Pictures' sexy siren throughout the late 1950s.
Van Doren managed to snag a showy supporting role in Teacher's Pet, a major production that starred Clark Gable and Doris Day, but was mainly relegated to starring roles in exploitation pictures.
Many of the copycat Monroes exaggerated the sexual side of Marilyn's image -- an approach that doomed them to one-dimensional roles as sexpots and sex objects. Generally, their careers followed a pattern of early affiliation with a particular studio, followed by freelance assignments in increasingly unappetizing productions.
This lower-echelon group of Marilyn imitators includes MGM's Joi Lansing, Columbia's Beverly Michaels and Cleo Moore, and RKO's Diana Dors.
Provocative though they were, these MM acolytes never progressed beyond bit parts in major films or starring roles in such B-movie favorites as The Atomic Submarine, Blonde Bait, One Girl's Confession, and Blonde Sinner, respectively.
Perhaps the closest to Marilyn's physical presence and bold sensuality was Swedish actress Anita Ekberg, though Ekberg lacked Marilyn's touch of innocence and flair for comedy. She also chose a different path than Marilyn, appearing in mostly European films -- including Federico Fellini's La Dolce Vita -- after 1958.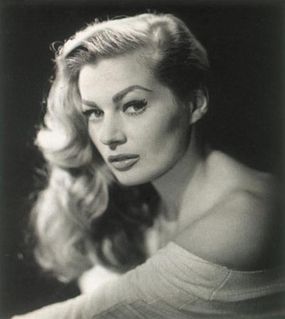 Marilyn's life has been examined at length in book and film. For a look at some of the biographies she has inspired, see the next section.