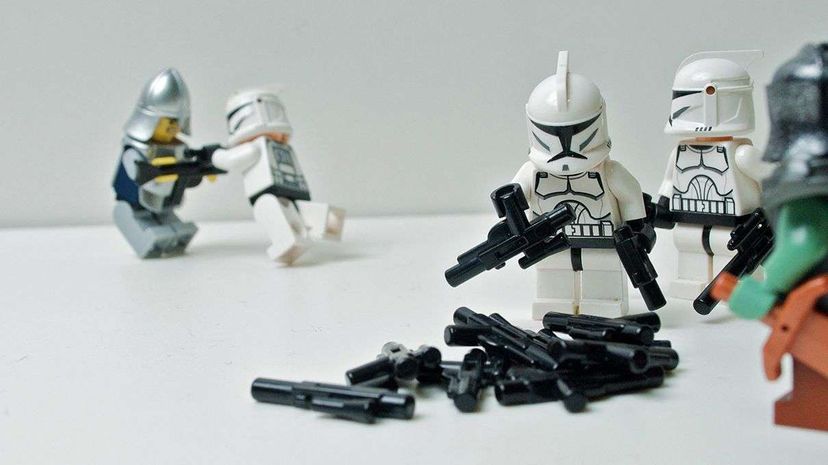 Lego building bricks, friend to creative children and bane of barefoot adults the world 'round, have increasingly moved away from their origins in creative building play and become more violent. And a new study suggests it may be because the Danish toy manufacturer is competing with an increasingly aggressive media environment.
New research conducted by New Zealand's University of Canterbury and published in the journal PLOS One has found that the number of weapons — like guns, swords or cannons — the Danish toy company has created to include in its brick sets has increased "significantly" over the past four decades. 
The new PLOS study notes that TV shows intended for children contain more violence than other types of programming, and that violence in G-rated English-language kids' movies significantly increased during the 20th century. Given this backdrop, the researchers set out to investigate "how the toys' design might connote, encourage or depict violence, aggression or anti-social behaviour."
The word "Lego" is a portmanteau — a word created by the mashup of two other words — formed from the Danish leg godt, meaning "play well." Lego toy bricks were introduced in the 1950s as an abstract and open-ended building tool, but eventually buckled to making toy sets with more concrete themes. A medieval set created in 1978 introduced the first Lego weapons — a sword, a halberd and a lance. The researchers began their study of weapons that year, looking at the prevalence of three aspects in the years up until 2014, when Lego became the world's largest toy company.
Analyzing the database of BrickLink, an aftermarket Lego-piece marketplace whose database is more comprehensive than what the Canterbury team could create or get from Lego itself, they measured:
           (1) The number of new weapon designs released each year;
     (2) The percentage of all sets released in a year that included weapons;
     (3) The proportion of weapons as compared to the total number of toy bricks released in a year.
All factors increased over the 36 years the study analyzed, and today nearly 30 percent of all Lego sets contain at least one weapon. Weapons were more likely to be found over the past 20 years, especially since Lego started partnering with other brands such as Star Wars and Harry Potter, to create themed sets.
The study also conducted a survey to examine the depiction of violence in Lego's catalogs and publications, finding that the perceived violence has increased as well, regardless of whether it's depicted in a humorous, realistic, fantastical or intense way.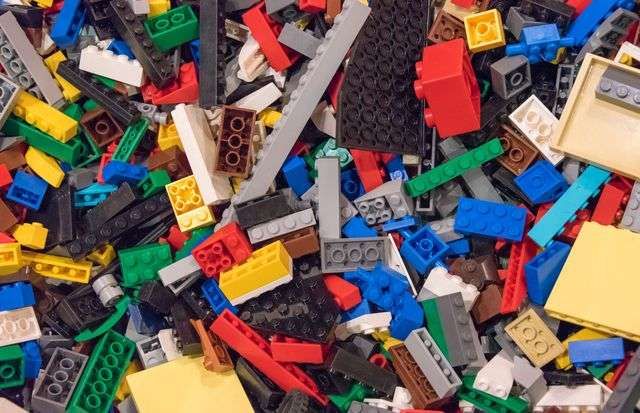 Lego addresses the issue of violence and play on its website, writing: "LEGO products aim to discourage pretend violence as a primary play incentive. The designs are meant to enrich play with engaging conflict scenarios where aggression might be used for the purpose of overcoming imaginary evil."
The authors aren't convinced, though, and while they acknowledge that other toy companies' products have likely become more violent too, competing with increasingly violent TV and video games that have spurred an increase in toys' depiction of violence, they write "the violence in LEGO products seems to have gone beyond just enriching game play."