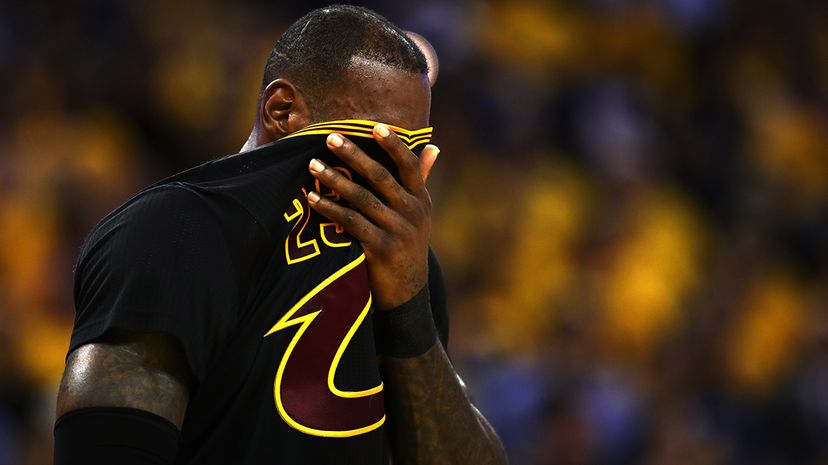 He shoots, he scores ... he tweets! If your favorite hoops star has an off game, forget shuffling through hours of replays and post-game analytics. You may just want to check his Twitter feed.
New research presented at the scientific meeting SLEEP 2017 suggests that NBA players' personal stats suffered the day after they tweeted late at night. Researchers from Stony Brook University studied more than 30,000 tweets sent out by 112 NBA players between 11 p.m. the night before a game and 7 a.m. the day of the game.
Using Yahoo Sports' basketball statistics to gather athlete performance data, the study authors found that over the course of seven seasons (2009–2016), players who tweeted late at night scored 1 point less in the next day's game. They also had a 1.7 percentage-point lower shooting accuracy in games following late-night tweets as compared to nontweeting nights.
Sure, those numbers may not seem like much to broadcast. But players' rebounds, steals, shots taken and blocks were fewer than normal after late-night tweets, which could be chalked up to the fact that they averaged two minutes less on the floor on those game days. The researchers even controlled for the effects of time zone changes and travel, like inconsistencies from jet lag, by focusing on East Coast teams playing on the same coast. So, poor-performing NBA players may need to put a curfew on their nighttime tweeting.
Of course, lack of sleep can impair the best of us nonathletes —40 percent of Americans get less than the recommended seven hours of slumber, which lends itself to daytime sleepiness and poor mental and physical functioning. However, research focusing on the "real-world performance" of NBA players could help researchers and NBA staff better analyze and improve players' performance on the court.
In a separate 2015 study, researchers at the Rochester Institute of Technology tracked the Twitter feeds of close to 350 NBA players via social media analytics. They concluded that NBA players' tweets (24 hours pregame) predicted how they played: Positive tweets equated to better game-day play. The authors suggested coaches can benefit from using a sentiment analysis approach, observing tweets to get a sense of players' pregame emotional state, and then take measures to prevent underperformance.
The NBA has a rule in place that prevents players from tweeting 45 minutes before tip-off. But to be on the safe side, players may want to take another precaution: Say #nightynight on time before a game.