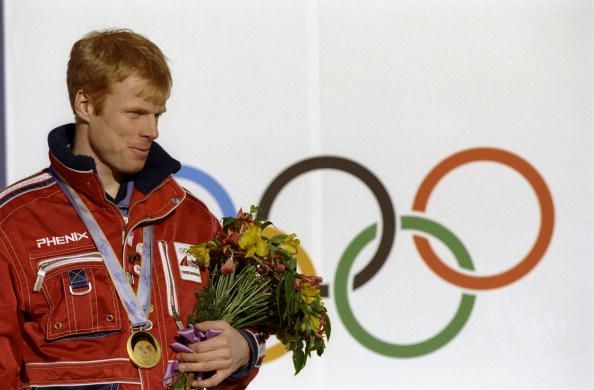 Todd Warshaw/Getty Images Sport
Any athlete who makes it to the Olympics has some serious skill, but a few rise to the very top. Norwegian Bjorn Daehlie, for example, was born to ski. During the course of three Olympics, the king of the Winter Games took home eight golds and four silvers. In his final race, at Nagano in 1998, he gritted through and won by 8.1 seconds -- after an entire two hours of furious cross-country skiing. Afterward, the guy was so spent he couldn't stand up for five minutes.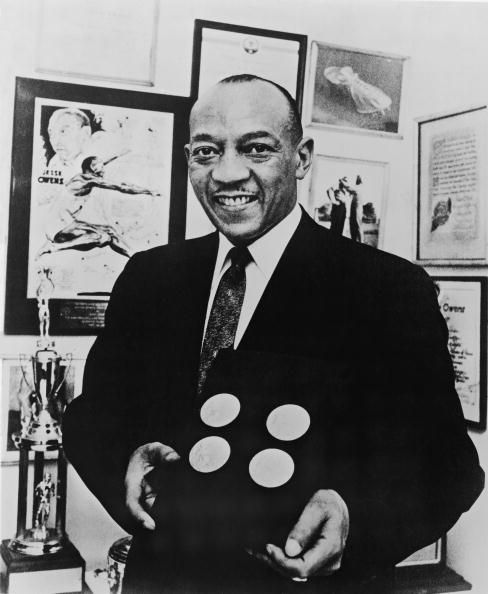 Hulton Archive/Getty Images
Jesse Owens took Hitler's plan to prove Aryan supremacy at the Olympics and shook it like a ragdoll. The African-American athlete shattered records left and right at the 1936 Berlin Games. His 4x100-meter relay team held its record for 20 years; his accomplishment of earning four track-and-field gold medals in a single Olympics stood strong for 48 years.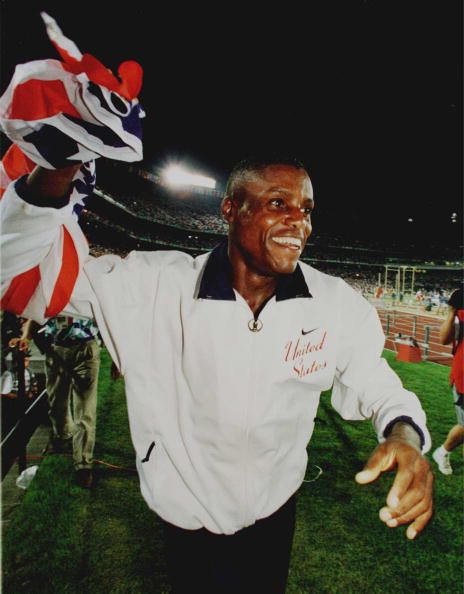 Mike Powell/Getty Images Sport
American Carl Lewis was a decent enough sprinter (and by "decent enough," we mean Superman speedy), but arguably his truly defining achievement was in the long jump. The man could leap like a grasshopper, and for 10 full years he took first at a whopping 65 consecutive long-jump competitions. Oh, and he won four straight Olympic golds in the long jump, in addition to all the ones he took home for sprinting, of course.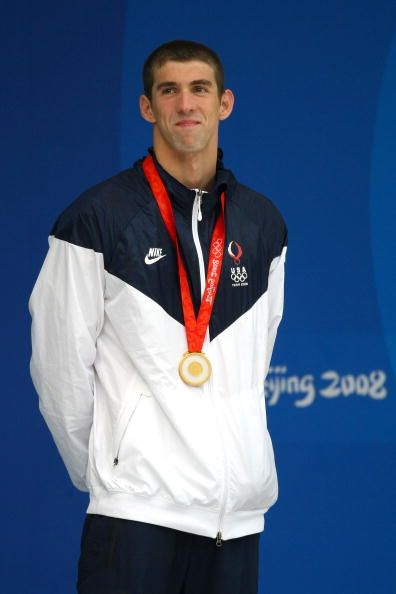 Lars Baron/Bongarts/Getty Images
At the 2004 Athens Games, American swimmer Michael Phelps' goal was to earn eight gold medals, but he came away with a paltry (we kid!) six golds and two bronzes. Four years later in Beijing, the real-life Aquaman stole the show and got all eight golds he set out to win the second time around. We'll see how he ultimately fares in London.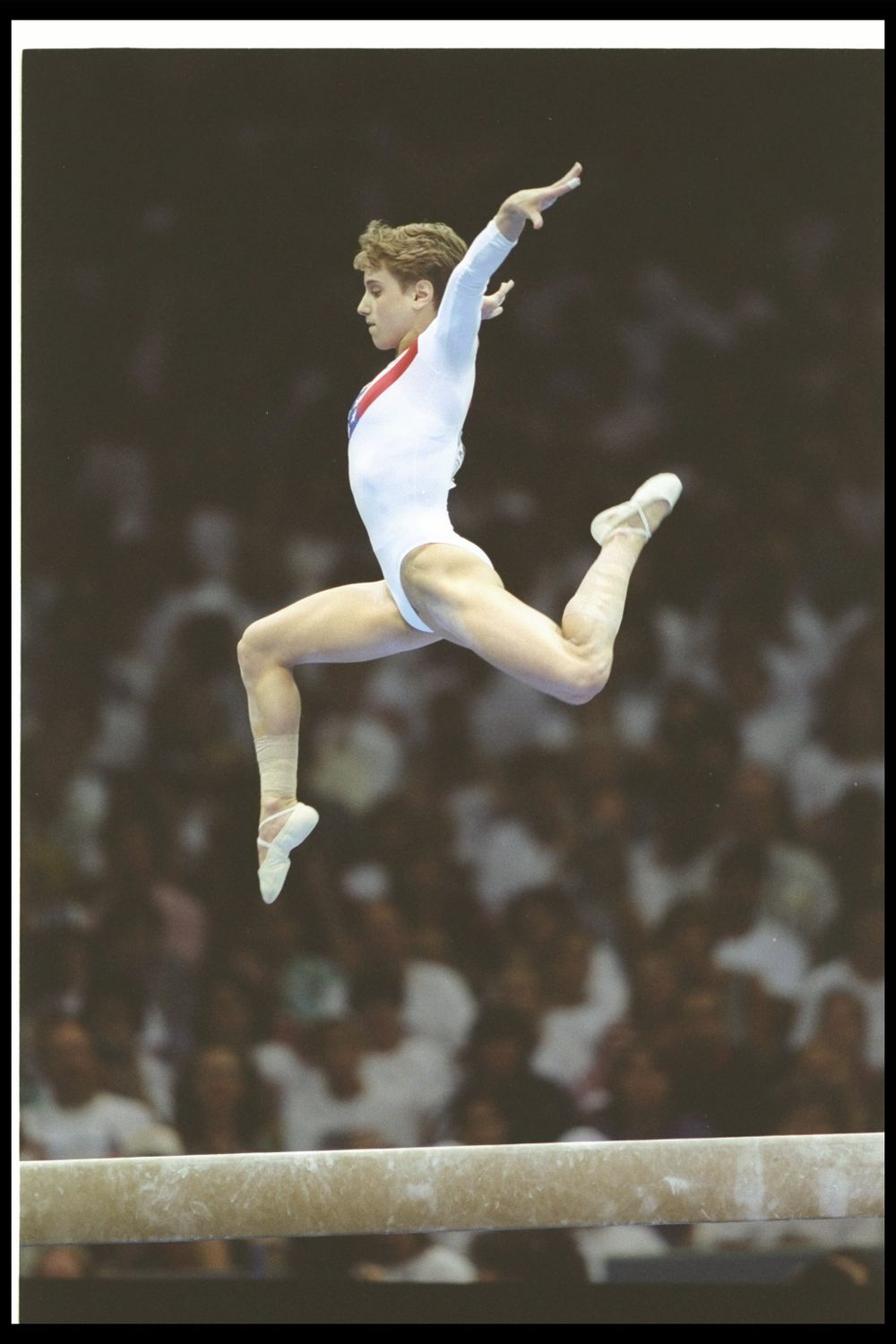 Doug Pensinger/Getty Images Sport
Kerri Strug, part of the 1996 U.S. gymnastics team nicknamed the Magnificent Seven, is a shining example of Olympic fortitude. It was down to the wire, and the Russians and Americans were neck and neck when Strug performed her first vault -- and sprained her ankle. To secure the gold for her teammates, the injured gymnast vaulted a second time despite the great pain, and the gold went to the U.S. Ultimately, this astonishing feat proved unnecessary -- her first vault turned out to be enough to take her and her teammates to the top of the podium.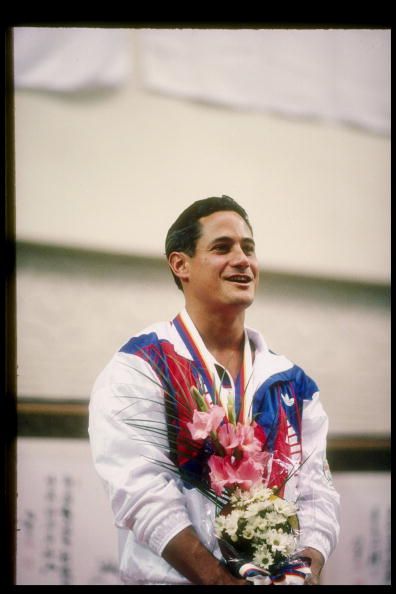 Pascal Rondeau/Getty Images Sport
In 1984, American diver Greg Louganis accomplished a victory that hadn't been matched in more than 50 years: He took gold at both the 10-meter platform and the 3-meter springboard. Four years later in Seoul, he repeated the feat, even after he smacked his head on the board during one of his dives.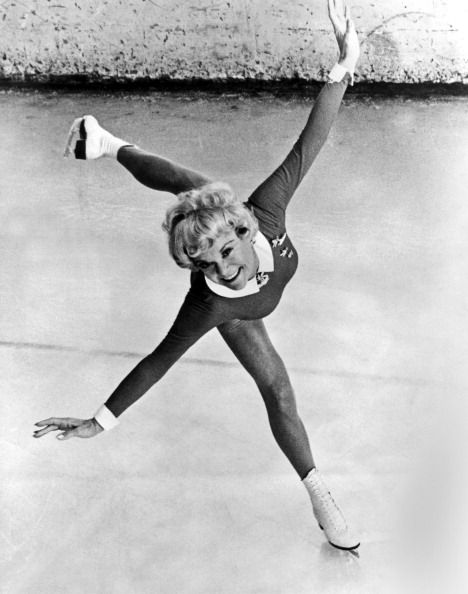 Underwood Archives/Getty Images
Norwegian figure-skater-turned-film-star Sonja Henie helped propel figure skating from recreational pastime to competitive sport. She won 10 world championships in a row (1927-36) and struck gold at three Olympic Games -- 1928, 1932 and 1936. She's also credited with being the first skater to choreograph her routines to music, as well as for popularizing the style of skirts and skates worn today.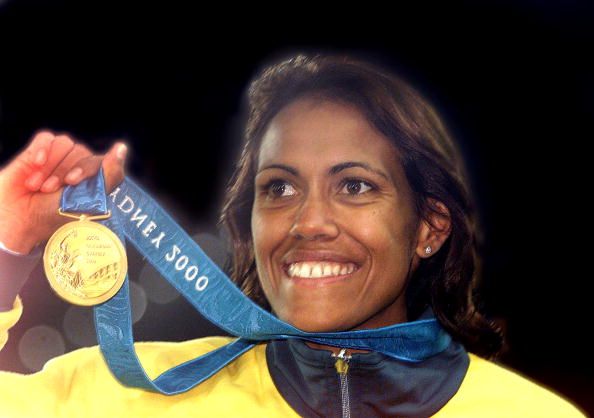 Hamish Blair/Getty Images Sport
At the 1992 Barcelona Games, sprinter Cathy Freeman became the first Aboriginal Australian to represent her country in the Olympics. In 1996, at Atlanta, Freeman took home a silver medal in the 400-meter, with a personal best time of 48.63 seconds. Four years later, Freeman, by then a huge public figure, was the athlete honored to light the cauldron in Sydney. It was at those same games that she finally won Olympic gold.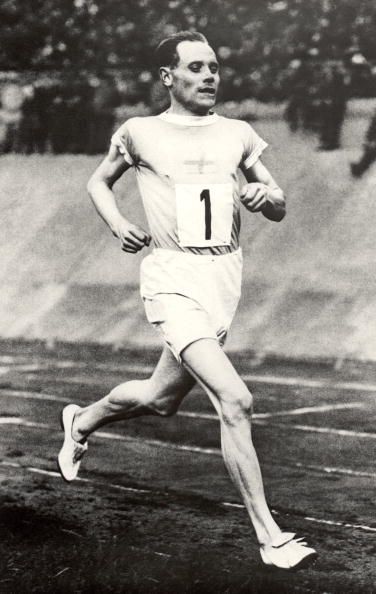 Finnish athlete Paavo Nurmi, one of the renowned "Flying Finns" of the early 20th century, thundered down the Olympic track in 1920 (Antwerp), 1924 (Paris) and 1928 (Amsterdam). All told, he won nine golds and three silvers during his Olympic career.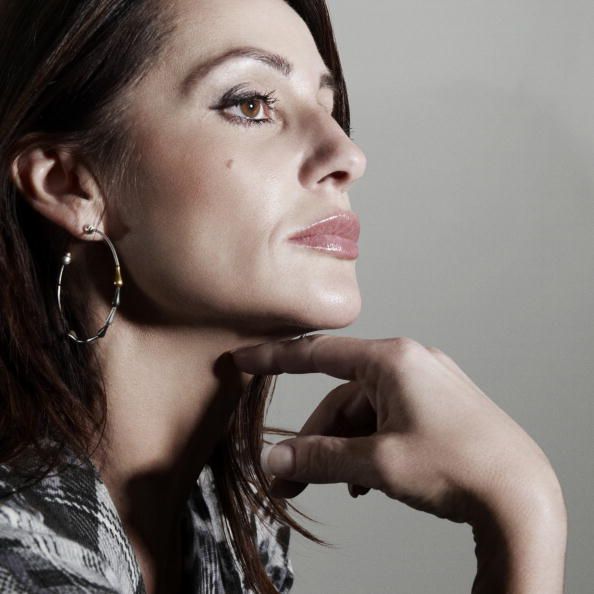 Graham Hughes/Getty Images Sport
In 1976, Romanian gymnast Nadia Comaneci received an impeccable, um, 1.00 for her routine on the uneven bars. After that, the International Olympic Committee was probably quick to commission new scoreboards with slots for four numbers, not three. The group hadn't thought a gymnast would ever achieve a perfect score. Proving that wrong in the extreme, Nadia earned a grand total of seven 1.00s at the Montreal Games.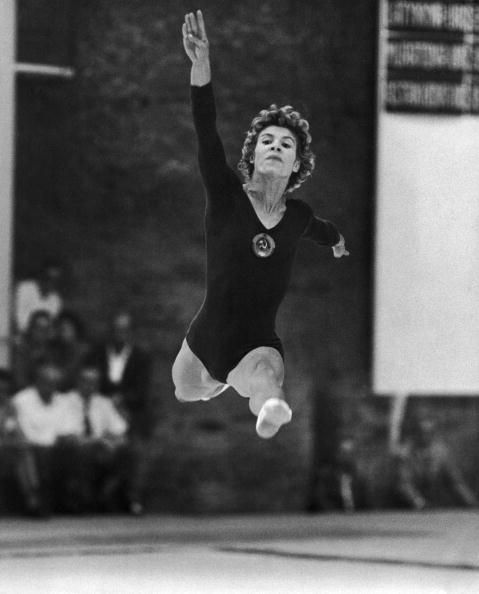 Central Press/ Stringer/Hulton Archive/Getty Images
Over the course of three Olympics, Soviet gymnast Larisa Latynina, who rocked it at the Melbourne/Stockholm 1956 Games, the Rome 1960 Games and the Tokyo 1964 ones, picked up a grand total of 18 medals -- a record that has yet to be beaten. Out of all the Olympic events she ever competed in, she medaled in all but one. Dang it, 1956 Balance Beam! (At least she tied for fourth.)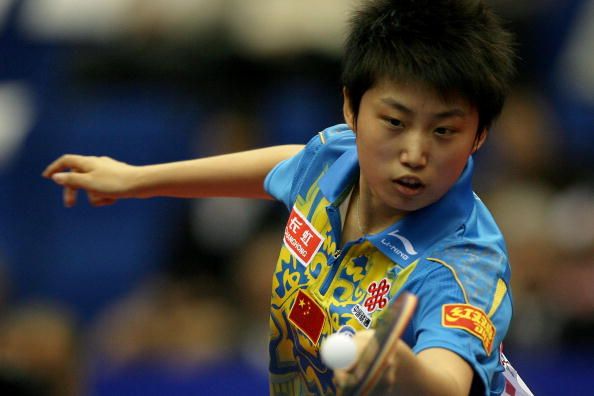 Kiyoshi Ota/Stringer/Getty Images Sport
You might have spotted renowned Chinese table tennis player Zhang Yining reciting the Olympic oath at the 2008 Beijing Games. Apart from a whole slew of first-place international championship performances, Yining took home the golds for singles and doubles table tennis at the 2004 Athens Games. She repeated the feat four years later before a hometown crowd.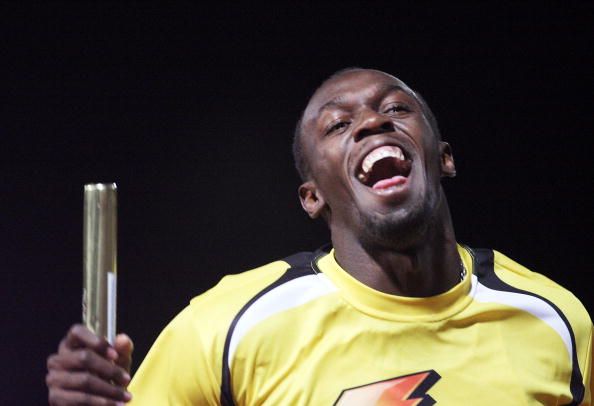 Mark Metcalfe/Stringer/Getty Images Sport
Jamaican sprinter Usain Bolt had such a lead in the 100-meter dash at the 2008 Beijing Games that he was able to celebrate and acknowledge the crowd before he even crossed the finish line. One of the fastest men in the world alive today, he rounded out his stunning 2008 Olympic performance with golds in the 200-meter race and the 4x100-meter relay.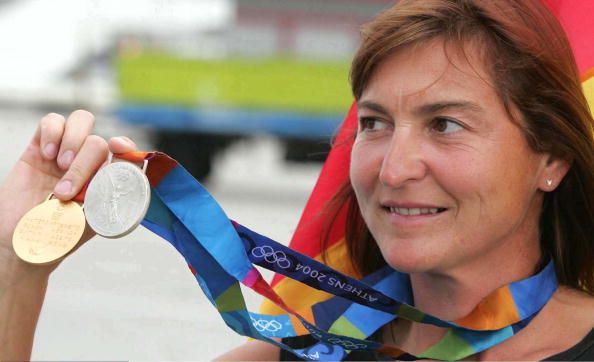 Alexander Heimann/Stringer/Bongarts/Getty Images
German kayaker Birgit Fischer won her first gold in 1980 at the Moscow Games. She was still going strong at Athens in 2004. The only Olympics she missed were the 1984 Los Angeles Games, which almost all Eastern Bloc countries boycotted. At all the others? Golds in every one, with a smattering of silvers thrown in for good measure. No woman before her had lasted so long in the games.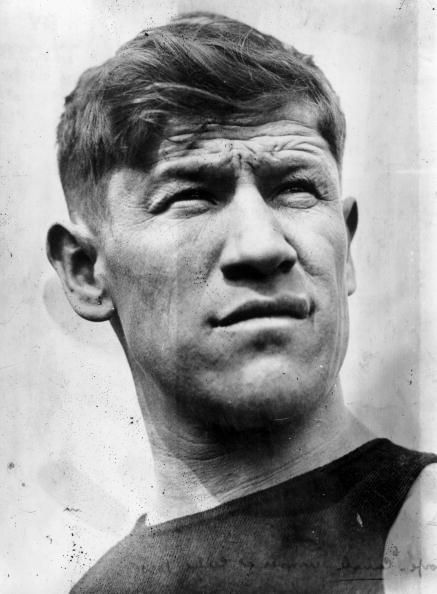 Topical Press Agency/Stringer/Hulton Archive/Getty Images
In 1912, Native American Jim Thorpe took gold for two events: the pentathlon and the decathlon. That meant he had to be good at an awful lot of sports. A crazy number. For the decathlon, the sports that needed proficiency included the 100-meter, 400-meter, 1,500-meter, the long jump and high jump, the pole vault, shot put, javelin and discus. Oh, and the 110-meter hurdles. Can't forget them.
Imagno/Hulton Archive/Getty Images
Cuban fencer Ramon Fonst became the first athlete to win a medal for Latin America. His epee fencing speared him a gold and a silver at the 1900 Paris Games. Four years later, in St. Louis, he clashed blades again to add three more golds to his tally in the epee individual, foil individual and foil team.