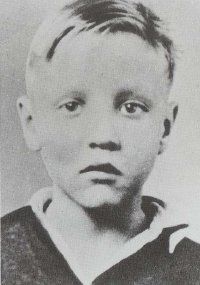 Elvis, seen here around age 4, was the pride and joy of his parents, Vernon and Gladys Presley.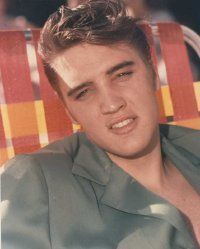 Elvis Presley was about to explode onto the national music scene when this photo was taken in 1956.
In 1956, Elvis had already developed his sensual style of performance.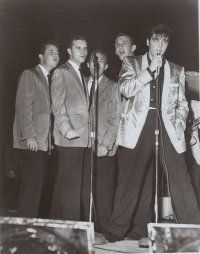 Elvis often performed with gospel quartet The Jordanaires.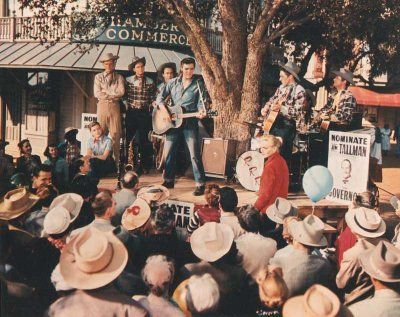 Elvis's parents, Vernon and Gladys Presley, appear as members of the audience in the final production number of "Loving You."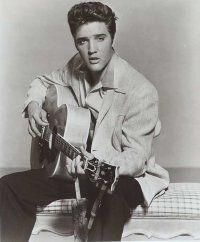 In "Jailhouse Rock," Elvis Presley plays Vince Everett, a character that embodies the rebellious spirit of rock 'n' roll.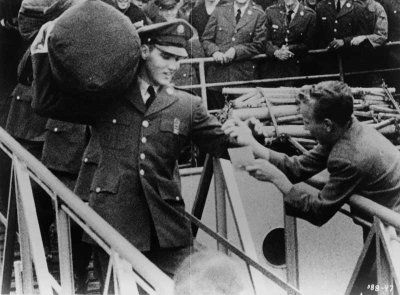 Elvis boarded the U.S.S. General Randall for his deployment to Europe eight times so the press could photograph the event.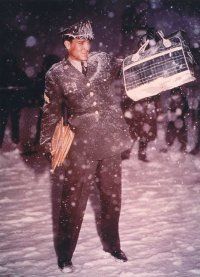 Elvis Presley arrived back in Memphis during a snowstorm on March 7, 1960, after two years in the army.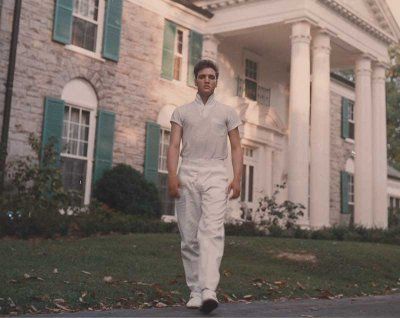 Elvis purchased the 13.8 acre Graceland estate in 1957 and renovated it extensively.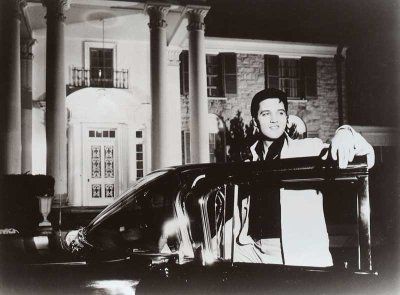 For Elvis, Graceland symbolized his success, yet offered all the warmth and intimacy of home.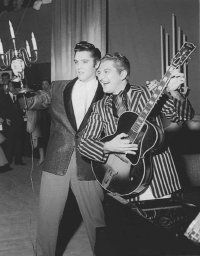 Elvis and Liberace switched jackets and instruments for this 1956 publicity photo.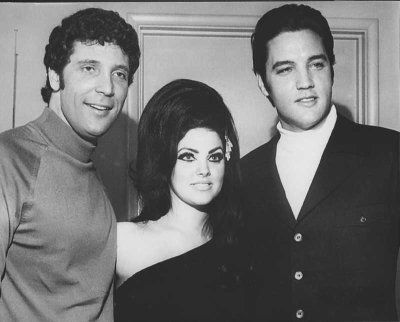 Tom Jones, seen here with Elvis and Priscilla Presley, has said that Elvis inspired him to become a singer.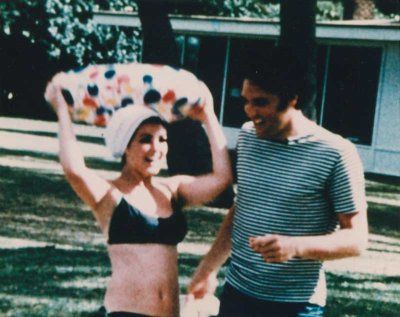 Elvis and his wife, Priscilla, enjoy a quiet moment together.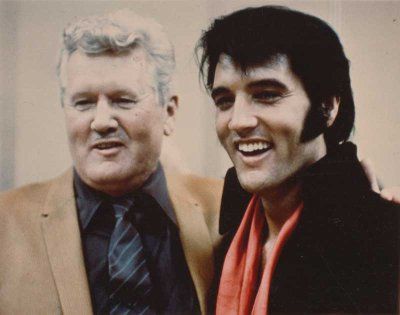 Vernon Presley joined his son for his 1969 engagement at the International Hotel in Las Vegas.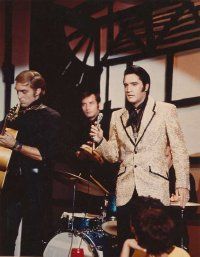 Elvis wore a gold lamé jacket while performing "Trouble" during the '68 comeback special. The jacket echoed his famous lamé suit from 1958 without exactly duplicating it.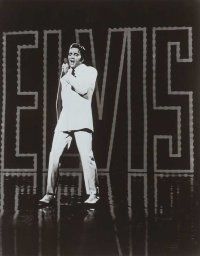 Elvis closed the '68 comeback special with the moving spiritual "If I Can Dream."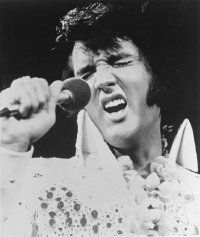 The 1973 special "Aloha from Hawaii" captures Elvis at the peak of his concert performance.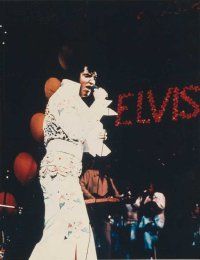 Elvis Presley's white "Aloha from Hawaii" jumpsuit was patterned with an American Eagle in red, gold and blue gems.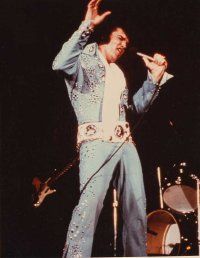 Slim, healthy and attractive, Elvis Presley rocked during his 1972 tour.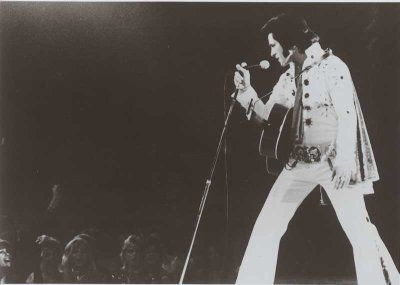 Elvis often wore a cape as he took to the stage and for the closing numbers of his concerts.