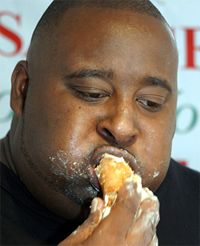 Competitive eating techniques include softening the food in water. See other competitive eating pictures.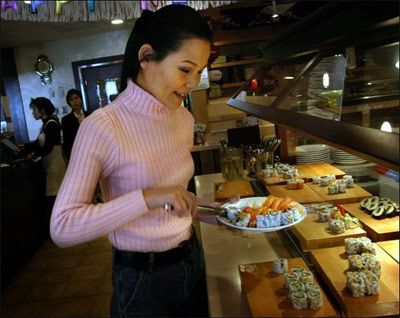 An all-you-can-eat buffet can serve as a training ground for some competitive eaters. Next, you can see where this event originated.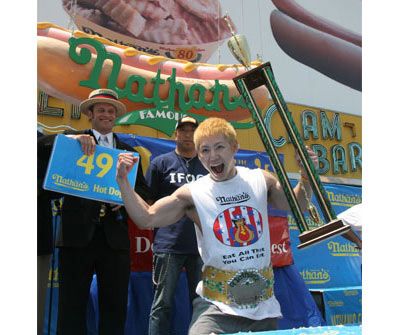 Competitive eating has gone from county fair exhibition to mainstream spectator sport.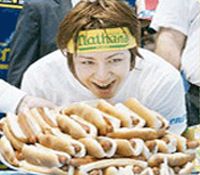 Competitors often eat several dozen hot dogs in a single sitting. Next, you'll see the favorite food of competitive eaters.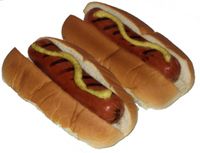 The hot dog is one of the most popular foods that are used in eating competitions. Next, you'll see pictures of a competition in action.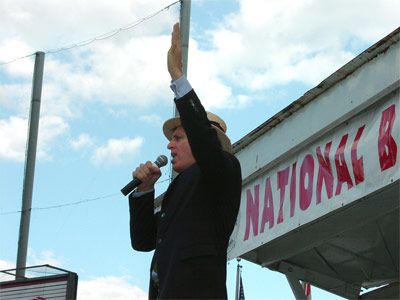 The master of ceremonies signals the start of the competition.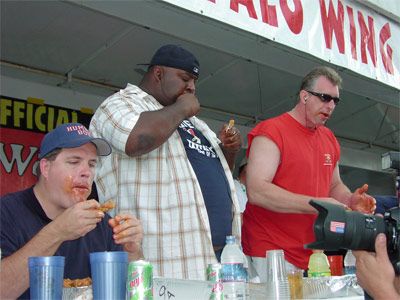 Competitors often stand while eating so the food can enter their stomach faster.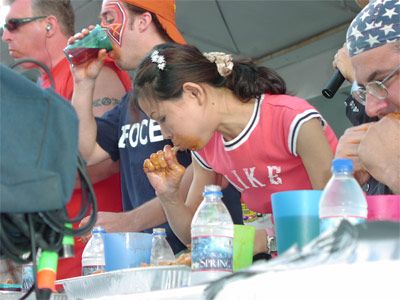 Many types of people enter competitive eating events.
Competitive eaters usually train by practicing stomach stretching.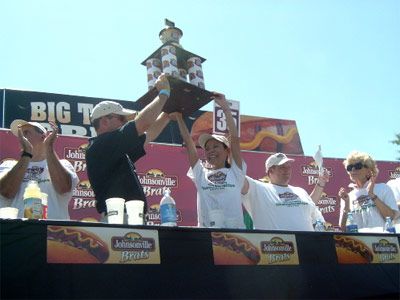 Winners of these events often take home large prizes for their eating efforts.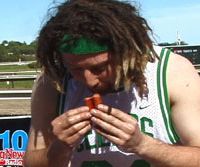 Competitors use several different techniques in order to swallow their food faster.