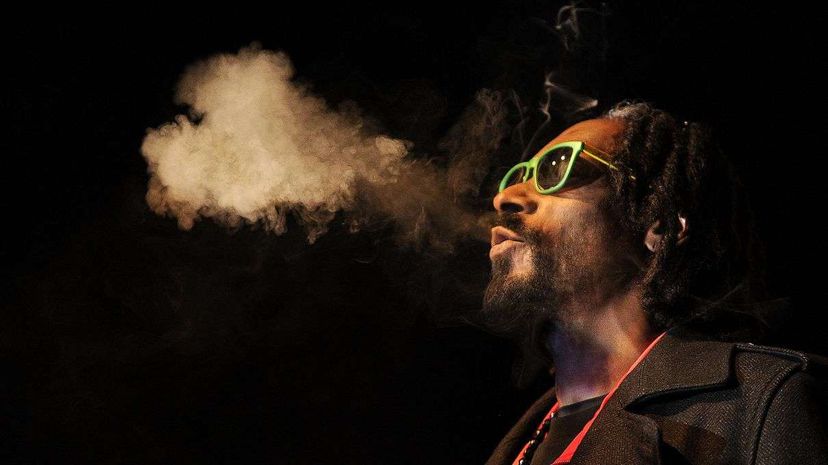 Whether it's a fresh pair of sneakers, a cold, refreshing beverage or a swanky new hand bag, celebrities have long been willing to throw their names behind a wide variety of products to earn a little spending cash on the side. The value of big name endorsements is a topic of hot debate. Still, it only takes a quick look at that Dr. Pepper commercial in which everyone gathered around Garth Brooks to crack a soda and listen to country music, the hourlong diet pill ad that is "The Dr. Oz Show" or those pre-paid debit "Kardashian Kard" billboards to understand that some stars know no bounds when it comes to the branding game.
Cosmetics and perfume have long been among the top products to which the beautiful people lend the full faith and credit of their fame. Recently, however, some notable names in music have turned their attention to a natural, herbal commodity with its own distinct scent: the green sticky.
The recreational marijuana industry is booming and celebrity smokers are looking to cash in. Although they may want strike now while the spliff is still hot, at least one expert says it's not as easy as simply lighting up and waiting for the endorsement offers to rise above the haze.
"There's a lot of money to be made in this industry, and that's no doubt," says Giadha Aguirre DeCarcer, the CEO of cannabis business tracking outfit New Frontier. "I would say that on the celebrity side, however, you also see the strong connection between the marijuana movement itself. These are all folks who believe in the plant beyond its profits."
Big Names, Big Business
Country music legend Willie Nelson claims he once smoked a joint on the roof of the White House. Soon, Red Headed Stranger fans and cannabis enthusiasts will be able to enjoy Willie's Weed in the comfort of their own homes. Willie's Reserve is a fledgling pot producer that expects to roll out its "premium cannabis" in states where it's legal, and to keep rolling it out elsewhere as laws continue to loosen. The move makes Nelson the latest in a growing line of celebrity smokers looking to tap into the recreational marijuana market.
Old-school rapper Snoop Dogg has Leafs by Snoop. Reality TV star and entrepreneur Bethenny Frankel is expanding her Skinnygirl empire into the legal weed trade. And that's not to mention the gaggle of B- and C-list stars like ganja gag actor Tommy Chong and musician Melissa Etheridge, who are pushing pot odor-reducing wipes and weed-infused wine, among other products. It turns out you don't even have to be among the living to get in on the action: The Bob Marley estate is launching a line of smoke-able "herb" based on the strains that the reggae superstar himself used to enjoy.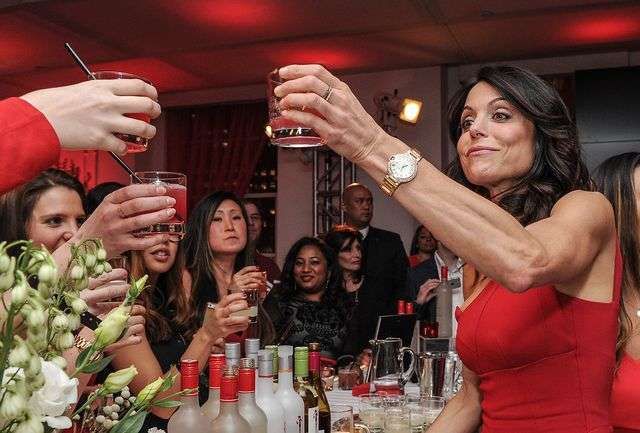 There's a great reason for folks to come out of their recording studios, down from the Hollywood hills or up from whatever freeway overpass Chong is living beneath these days to make some money off of pot. Legal marijuana is the fastest growing industry in the U.S. today, according to New Frontier. The above-the-board weed game is expected to bring in $4.7 billion in 2015 alone, and to grow to a $15 billion industry within five years.
If I were a major artist, I would jump on it and cash in.
Jonathan Hay, Music publicist and producer
That's not bad for businesses dedicated to selling a product that's still illegal under federal law and in most states. Although new blood in Washington could mean a crackdown on the weed trade, DeCarcer says there's simply too much cash at stake for regulators to put the cat back in the bag.
"It becomes a money game," she says. "States that have legalized have seen such an influx of revenue that states are foaming at the mouth to see how they can figure it out."
Smoke 'Em if You Got 'Em
Publicist and music producer Jonathan Hay says savvy celebrities should get in the game now before pitching weed becomes as common as shooting a soda commercial.
"Artists need to jump on quick because three or four years from now, it's gonna be no big deal," says Hay. He's worked with a wide range of music talent, including Prince, Whitney Houston, Ice Cube and Method Man. "If I were a major artist, I would jump on it and cash in, because soon everyone's gonna be doing it."
The marijuana industry should be attractive to musicians in particular, Hay says, who can't necessarily rely on just making and performing tunes to bring home the bacon. The dawn of the digital streaming age has meant declining revenue for the music business. It's also helped nudge artists into using their videos and Instagram accounts as branding and product placement platforms.
Weed is perfect for those kinds of marketing moves, Hay says, because it still has some edginess — or what Hay called "a cool factor" — to it, thanks to the drug's uncertain legal status. Hay is certainly no stranger to controversy.
He recently found himself in the entertainment tabloids after admitting to helping float a rumor that Jay-Z had stepped out on Beyoncé with a then-17-year-old Rihanna in order to try to create some buzz for her first single in 2005. More recent talk about that pop star rolling out her own ganja line have since gone up in smoke.
Mainstreaming, Maybe
It's exactly the social stigma, however, and uncertainty that comes with the marijuana business that could keep big-name celebrities out of the industry for the time being, according to DeCarcer. She says investors have been hesitant to jump in with both feet because of legal concerns and banking regulations that still make it a largely cash business.
The industry remains fairly insular as a result, with the "true believers" who promote cannabis's healing power and see using it as a lifestyle choice still dominating the market.
"A lot of the folks in this industry are in it for reasons beyond profit, especially the original sort of pioneers that got the ball rolling on legalization and decriminalization in states like California and Colorado," DeCarcer says. "I would say right now it's still 60 to 70 percent movement driven, and 30 to 40 percent profit driven."
That's not likely to change until more states move toward legalization and the feds make their current hands off approach a bit more permanent, according to DeCarcer. Still, Hay says the current crop of music's brightest stars — who carry a little more social cache then Willie and Snoop these days — could help open the flood gates.
"Someone like a Drake or a Future or a Kendrick Lamar can go on Instagram and immediately connect with millions of people to capitalize incredibly," Hay says. "If one of those guys said 'Go to so-and-so dispensary and pick up my strain,' instantly there would be a line out the door."