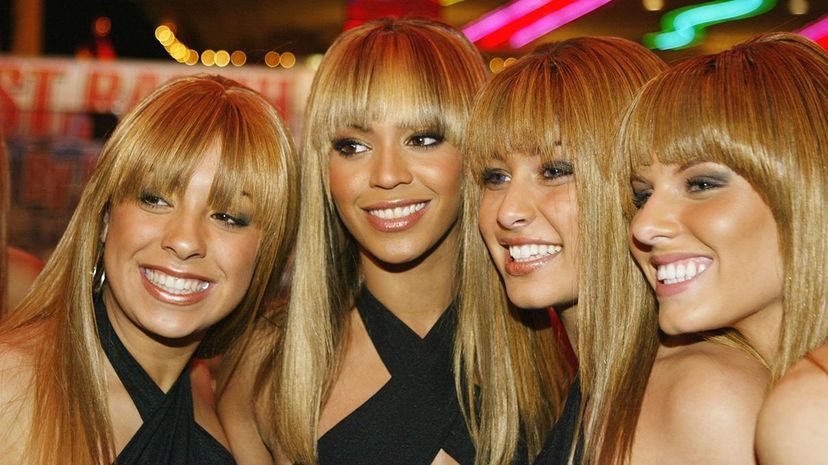 Do people constantly stop you on the street, asking for a picture because they've mistaken you for a celebrity? Or do you just believe that you clearly look like Heidi Klum, and it's super weird that no one talks about it?
If either of these questions ring true, congrats — you just might have a career as  an impersonator. But don't think that all it takes is a pretty (or distinctive) face.
Denise Bella Vlasis is the owner of Tribute Productions Talent & Entertainment and has worked as a Madonna impersonator for 28 years. She represents a sizable stable of look-alike talent and knows that bone structure can only take you so far. "The advice I give over and over to new talents ... is that it is not enough to look like someone," she says in an email.
Vlasis estimates she gets about 10 emails a day from people who simply look like someone and want a job as an impersonator. "Working in the entertainment industry is a full-time commitment," Vlasis says. "To have success in any form of entertainment, one must approach it as a business. So before you try to get hired you have to have something to offer [or] sell. You are an act and that product should be polished and ready to go. This takes years of refining, and reworking."
So does a diva impersonator, for instance, need to have a star-caliber voice to go with the act? Vlasis cautions that while you don't need perfect pitch or pipes, you do need to compensate. "If you happen to look like Whitney Houston but can't sing a note, then you will need to think of other creative ways to sell your 'Whitney' as an interactive experience," she says. If you can bring a presence to your impression that makes people feel like they're talking to a star, she points out, it just might work.
While Elvis is always a go-to, Vlasis says to keep an eye on pop culture to see what's popular. "Madonna, Janet Jackson and Cher requests have been overshadowed by the likes of Lady Gaga, Beyoncé, Katy Perry and Taylor Swift requests in the past decade," she says. "Typically whatever is 'hot' or talked about in the media will bring a resurgence to look-alike [or] impersonator requests."
So, what kind of impersonator gets the most work? "Musician impersonators have an advantage as they have a 'show [or] performance' they can sell," Vlasis says. But a tribute act isn't the one that is the most successful, in Vlasis' experience.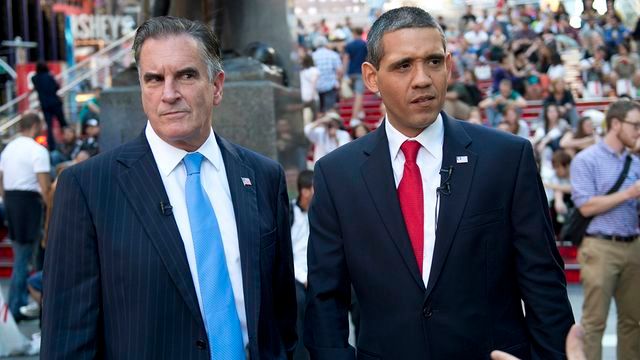 "The impersonators who bring in the most business by far are the 'politicians,'" Vlasis says. "What is interesting about a political look-alike is that their character will still be requested years after they leave office. There will always be the parody performances and humorous situations where these characters are in demand. Political impersonators are probably the most well-paid out of the bunch."
While you can make some money in the profession, you have to have drive — and authenticity, to an extent. "When an artist has a passion that is undeniable, one can feel that sincerity and it will reveal itself through the performance," Vlasis says. "I think many talents who end up working as an impersonator are 'stars within their own right' — and quite possibly didn't have the same opportunity as their celebrity."
"I think the look-alike talent shines because they have just as much talent to shine no matter what [or] who they are performing as."