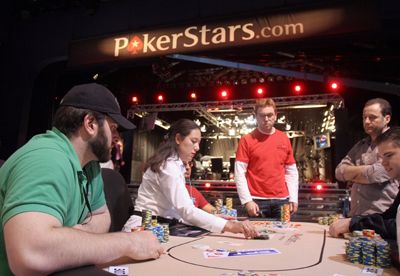 ERIC ESTRADE/AFP/Getty Images
Poker players take part in a poker tournament. What do players use to make bets with in a casino?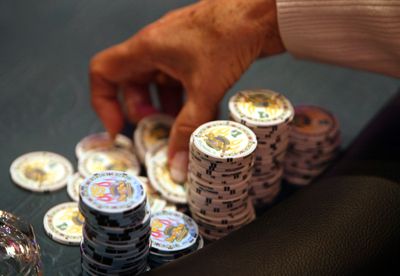 A poker player places a bet by throwing her chips on the table. Whose job is it to pass out the cards and take bets?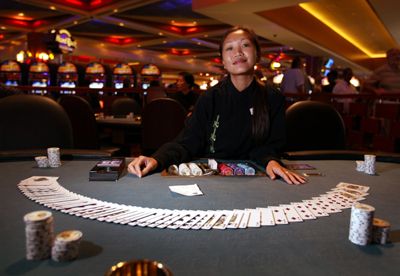 A dealer who runs a poker table waits for players. How else can players enjoy poker?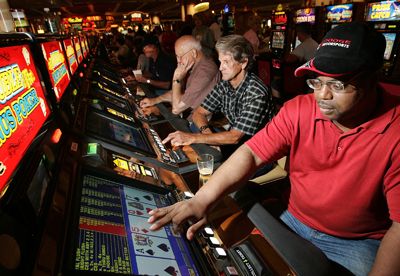 Justin Sullivan/Getty Images
Players enjoy a game of video poker. What is another popular card game played in casinos?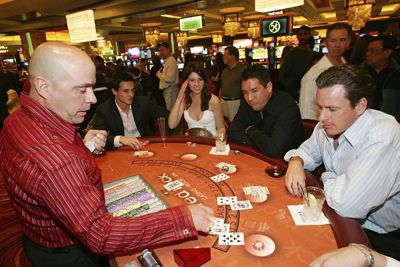 Ethan Miller/Getty Images
Casino patrons playing a game of blackjack. The blackjack table on the next page doesn't use real cards.
ROSLAN RAHMAN/AFP/Getty Images
A dealer demonstrates how to play video blackjack. Getting fruits and sevens can earn you big bucks with the next casino game.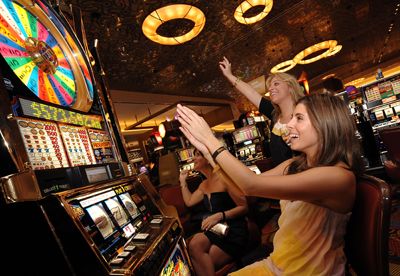 Dimitrios Kambouris/WireImage
Girls playing slots at a casino in Vegas. The next game requires spinning a ball on a black and red wheel.
Amy Sussman/Getty Images for the Consulate General of Monaco
Players making bets on the roulette table. What game makes you a natural winner when you roll a 7 or 11?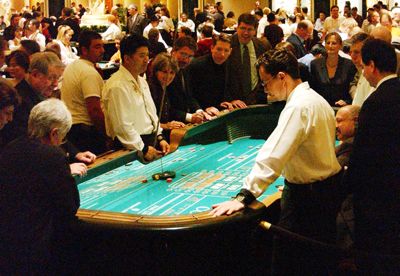 A crowd gathers around a craps table. What Japanese gaming machine is similar to a pinball machine?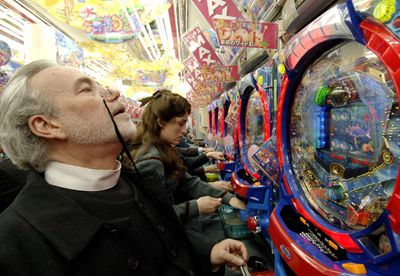 Tourist play Pachinko in a Japanese parlor. Where can you go to find the best casinos in the United States?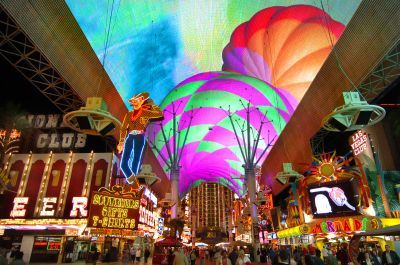 Las Vegas has more casinos and nightlife venues than you can imagine. To learn more about casinos; read How Casinos Work.