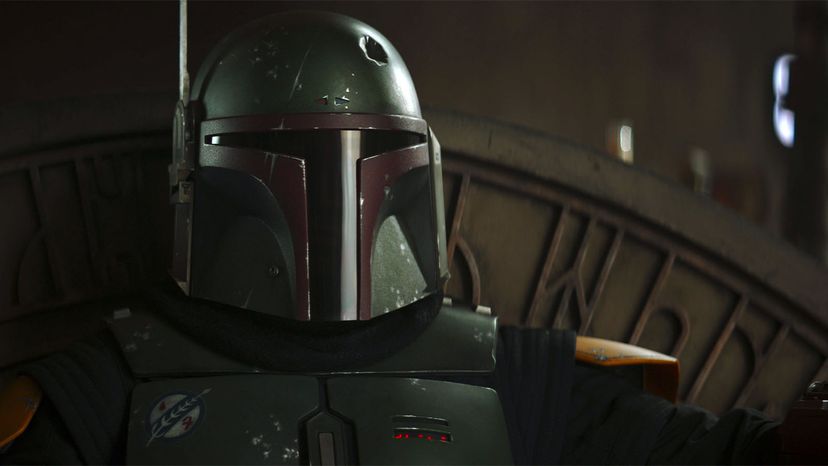 Instead of going out with a bang, the galaxy's No. 1 bounty hunter went out with a burp. Or so it appeared at the time.
Released May 25, 1983, "Star Wars: Episode VI-Return of the Jedi" was the last installment in the original "Star Wars" trilogy. It also seemed to mark the death of a now-classic villain, the masked Mandalorian Boba Fett.
Boba Fett had been introduced a few years prior, unveiled to the public at a parade in California. A spacefaring bounty hunter, the character was stoic, efficient and armed to the teeth. Hollywood westerns were a big influence on "Star Wars;" Boba Fett felt like a sci-fi callback to the Clint Eastwood gunslingers.
Faster than you can say "ichthyodont" (that's a large reptile-like creature that lived on the moon Panna Prime for those of you not so-well-versed in "Star Wars" speak), Boba Fett developed a cult following. Some of those hardcore fans weren't too happy about his fate in "Return of the Jedi," criticizing his "death" scene as anticlimactic.
Early in the movie, an equipment malfunction sends Boba Fett tumbling into the cavernous mouth of a sarlacc, one of the desert monsters found on planet Tatooine. You could argue the scene was played for laughs; after the creature swallows Boba Fett, it makes a belching noise.
But it's hard to keep great characters down. Even if you're a sarlacc.
Through 40-plus years of "Star Wars" prequels, sequels, spinoffs, novels and comics, audiences have learned a great deal about the once-mysterious Boba Fett.