Don't overdo that pitching arm. Little League says 7- and 8-year-olds shouldn't throw more than 50 pitches a day or 75 pitches a week
Jupiterimages/liquidlibrary/Thinkstock
Advertisement
Practice makes perfect, unless it's pitching practice. Sports medicine has long proven that young baseball players can do significant long-term damage to their elbows, shoulders, wrists and rotator cuffs by throwing too many pitches in too many games.
The USA Little League has even published guidelines for safe pitch counts. Kids aged 7 and 8 should not throw more than 50 pitches a day or 75 pitches a week. And pitchers under 14 should throw no more than 1,000 pitches a season [source: O'Brien].
Even if you think your kid is the next Randy Johnson, respect the pitch count when you are playing backyard baseball. The Little League guidelines are cumulative, meaning kids shouldn't exceed the weekly or season pitch count during games, practices and even backyard matchups. A little restraint can make the difference between a college baseball scholarship and Tommy John surgery at 17.
For lots more information about safe and fun ideas for backyard play, check out the links below.
Author's Note: 5 Safety Tips for Backyard Baseball
My son recently launched his T-ball career, which means a lot of backyard batting practice. We don't have a large backyard, but it's bordered by neighbors' fences on three sides and the only breakable object in batting distance is a small window on the detached garage that I wouldn't particularly miss. All in all, not a bad spot for hitting some balls. Still, I wrestle with the problem of what to do with my toddler when big brother is at the plate. The little guy's head is like a magnet for moving objects, so I strap a biking helmet on him and insist that he stands directly behind me. The trick now is to fight my natural urge to leap out of the way of a line drive. The neighbor kids have come over a couple to times to join us, and it makes me very nervous. Researching the stats about baseball injuries for this article makes me even more nervous. I wonder if the neighbor boys would resist wearing bicycle helmets and standing behind me with my 2-year-old.
Related Articles
Sources
O'Brien, Kathleen. "Safety Tips: Baseball." KidsHealth. March 2010. (Aug. 7, 2013) http://kidshealth.org/parent/nutrition_center/exercise_safety/safety_baseball.html

USA Baseball. "Use of the Reduced Impact Ball in Youth Baseball, Ages 5-12." Nov. 30, 2008. (Aug. 7, 2013) http://web.usabaseball.com/news/article.jsp?ymd=20090813&content_id=6410310&vkey=news_usab&gid=

USA Little League. "Field Specifications." (Aug. 12, 2013) http://www.littleleague.org/leagueofficers/fieldspecs.htm

USA Little League. "Low-impact Balls Help Reduce Injuries by 30%." Spring 2009 (Aug. 7, 2013) http://www.littleleague.org/Assets/forms_pubs/asap/LowImpactBalls.pdf

Warner, Jennifer. "New Youth Baseball Safety Recommendations." WebMD. Feb. 28, 2012. (Aug. 7, 2013) http://children.webmd.com/news/20120228/new-youth-baseball-safety-recommendations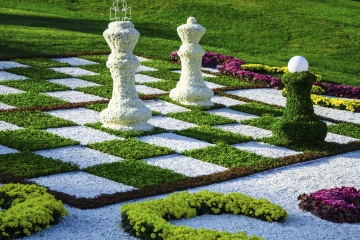 Up Next
Your house needs an outdoor chessboard, and HowStuffWorks can help you make one. Learn more about making an outdoor chessboard.
---