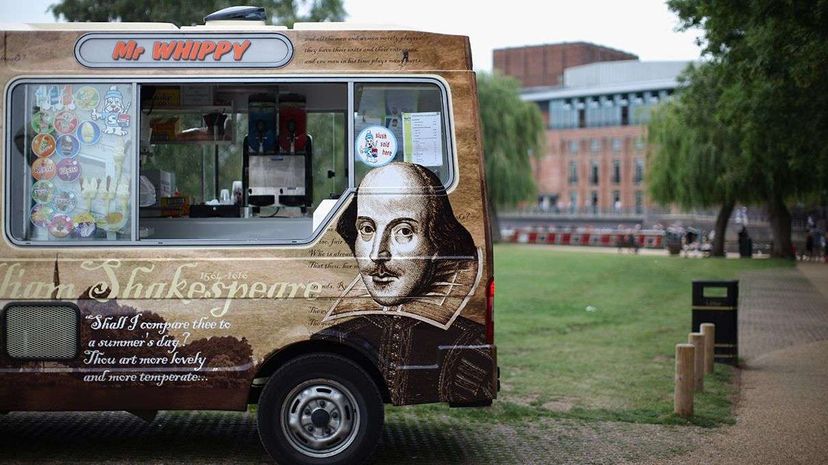 William Shakespeare's work is such an integral part of the Western canon that it's hard to imagine the evolution of literature and drama without it. But absent the First Folio — a collection of 36 Shakespeare plays published seven years after his death — our understanding of his work would've come from slim pickings.
The First Folio was published in 1623, but it's not just the early date that makes it special. Included in the folio are 18 plays that had never before been published, like "Macbeth," "All's Well That Ends Well" and "The Taming of the Shrew."
Two hundred thirty-five copies of the folio remain from the initial run of about 750, and they're extremely valuable for scholarship: Because each of the folios were proofed for errors individually, it means that we can compare the editions to discover the "real" text that Shakespeare wrote. Since we can see the changes that took place over the copies, there's little room to accidentally include a misplaced word or error as part of Shakespeare's original language.
Which is all fine and good for scholars, but what do we laypeople get out of it? It's not like we ever get to see the dusty pages that made Shakespeare's genius spread. Although there is ample opportunity to see them digitally.
Hold thy horses, as Shakespeare might (never) say, because original editions of the First Folio have been traveling the U.S. in 2016, and, if you live in the U.S., you can see the books and enjoy a bunch of related programming in a town near you. The Folger Library in Washington, D.C., holds 83 First Folio copies, and has been sending a few of them to all 50 U.S. states. Here's the scoop on locations and dates.
While you can't flip through the pages and dog-ear your favorites, the book will be open to Hamlet's famous "To Be, Or Not To Be" soliloquy. You can feast your eyes on it just as those seeing it 400 years ago did.