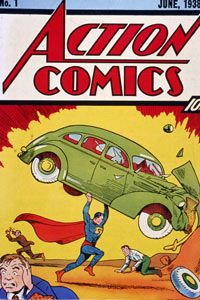 Debuting in "Action Comics No. 1" in 1938, Superman was the first superhero. His popularity would go on to inspire the creation of countless comic book characters. We'll meet some of the most famous superheroes on the following pages.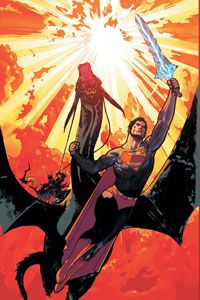 The words "epic superhero" hardly do him justice. Superman is a cultural icon for the ages. One of his most identifiable superpowers is his ability to fly.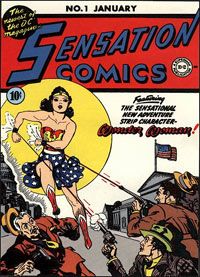 Wonder Woman made her comic book debut in 1941. Originally depicted fighting Axis powers during World War II, she continues to be a feminist role model through the various comic books, videos games and cartoons in which she appears.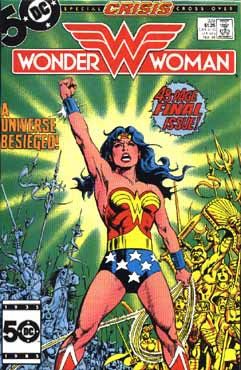 Wonder Woman's powers include superstrength and agility. Learn about another famous character from DC Comics on the following pages.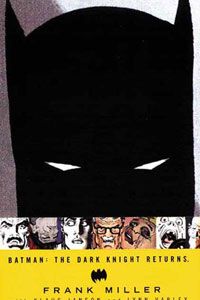 Another iconic character, Batman has appeared in several comic books and graphic novels, many of which have been adapted for film and television. How does Batman fight his foes?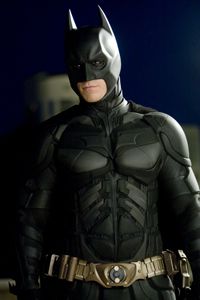 Along with Wonder Woman and Superman, Batman is a member of the Justice League, but he doesn't possess any real superpowers. Instead, he relies on gadgets, martial arts and cunning to fight crime.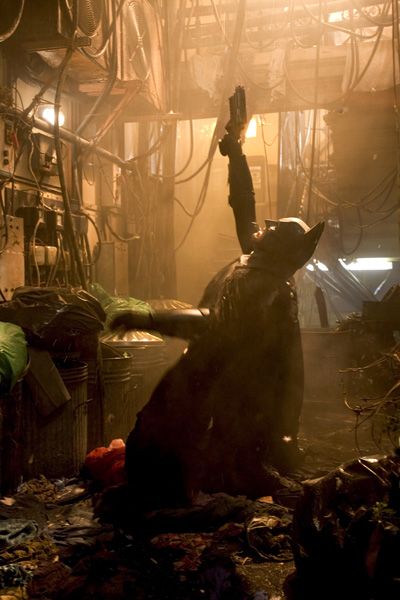 Batman's batsuit is a state-of-the-art system that provides impenetrable armor and a utility belt full of useful gadgets.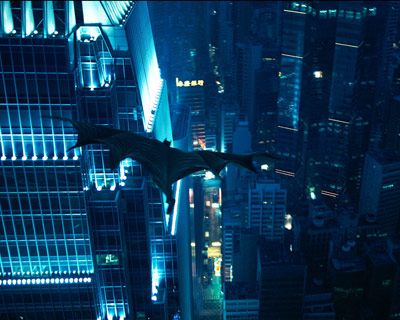 The batsuit also allows Batman to glide through the air, high above Gotham City. Who is Batman's famous sidekick?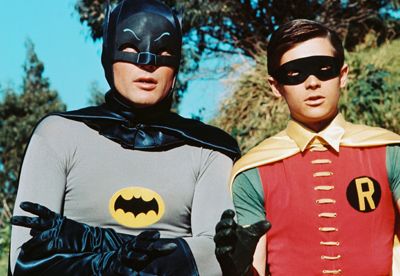 The first young man to serve as Batman's sidekick Robin was Dick Grayson. Burt Ward portrayed Robin/Dick Grayson in the 1960s TV series, alongside Adam West as Batman. Next, we're headed for the world of Marvel Comics.
In 2009, the Walt Disney Co. purchased Marvel Comics for $4 billion. The business deal gave Disney proprietary control of such famous Marvel figures as Spider-Man and the Incredible Hulk.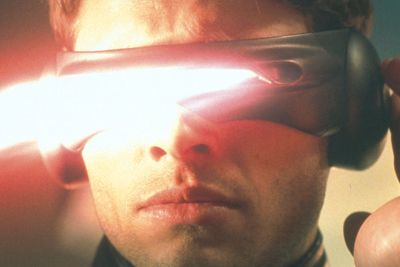 Cyclops is a member of the X-Men; a team of mutants born with superpowers. What superhero received his superpowers after being bitten by a radioactive spider?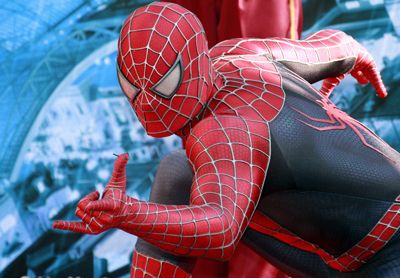 Spider-Man has superhuman strength, the ability to cling to walls and a special spider-sense. The next superhero is big, mean and green.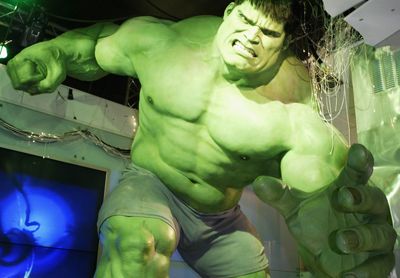 The Incredible Hulk is one superhero you wouldn't want to anger. Which superhero uses a suit to fight evildoers?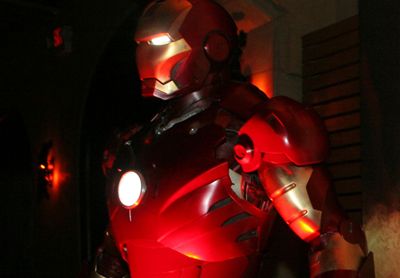 Iron Man's armor gives him superhuman strength and a variety of different weapons.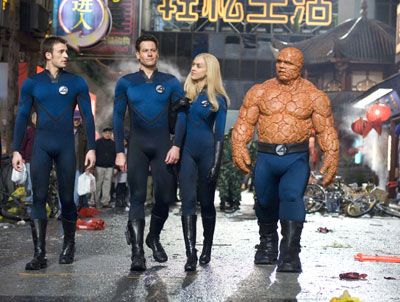 The Fantastic Four received their superpowers from exposure to cosmic rays during a space test flight. Who's the strongest member of the Fantastic Four?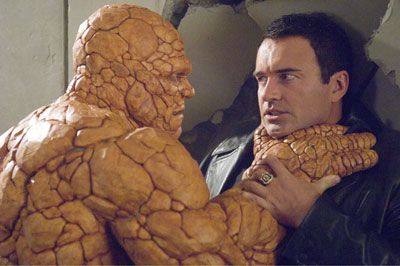 The Thing has crazy strength, as well as rocklike skin. Next, learn about some of the characters in the popular graphic novel "Watchmen."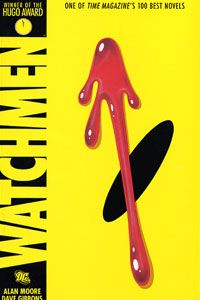 The graphic novel "Watchmen" explores an alternate history in which superheroes assist the United States in winning the Vietnam War. It has gained popularity since its release in the 1980s and was adapted into a feature film in 2009.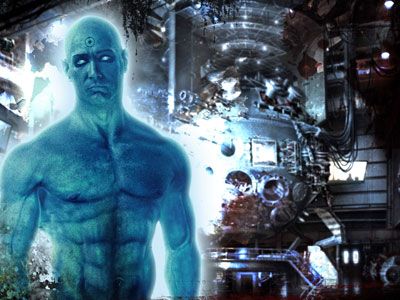 Dr. Manhattan, the only character in "Watchmen" with superpowers, was named after the Manhattan Project. Next, learn about the character who wears the iconic 'smiley face' button.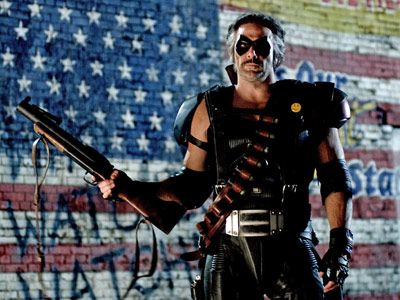 Contrary to his name, Watchmen's Comedian is a flawed, cynical hero with few redeeming qualities. Which superhero is a demon paranormal investigator?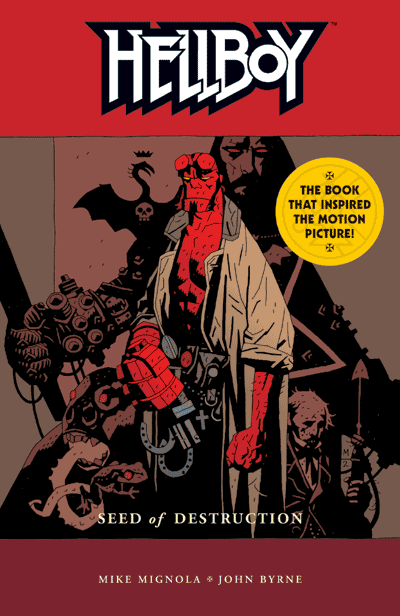 Hellboy began as a celebrated comics series with a darker tone, focusing on a demon fighting Nazi occultists.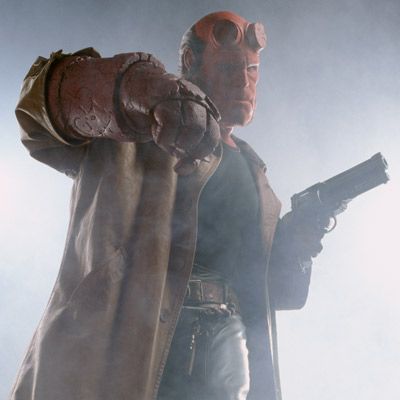 Hellboy has an oversize right hand made of stone. What are the stumps on Hellboy's head?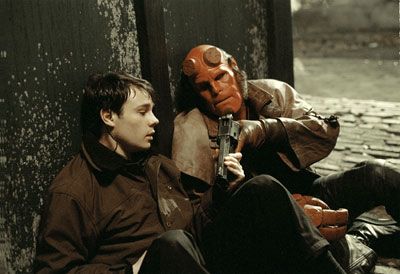 Hellboy files down the horns on his head to look more normal.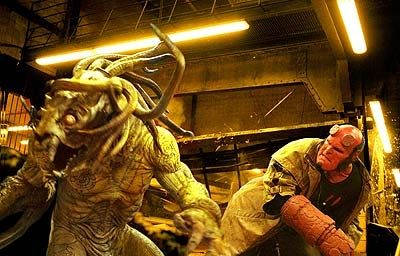 Hellboy uses his mega strength to battle paranormal evil. The next superhero is an alcoholic.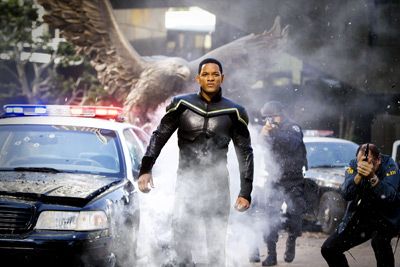 Hancock is an alcoholic superhero who always inadvertently causes millions of dollars in damages while trying to stop criminals. What are Hancock's superpowers?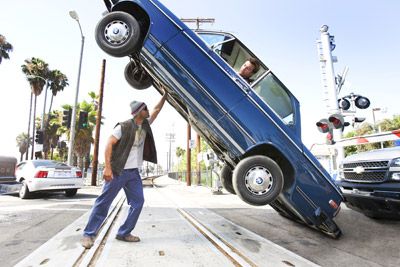 Disgruntled superhero Hancock has superstrength and supersonic flight. To learn more about superheroes, read How Comic Books Work, or test your knowledge with The Ultimate Superhero Quiz.