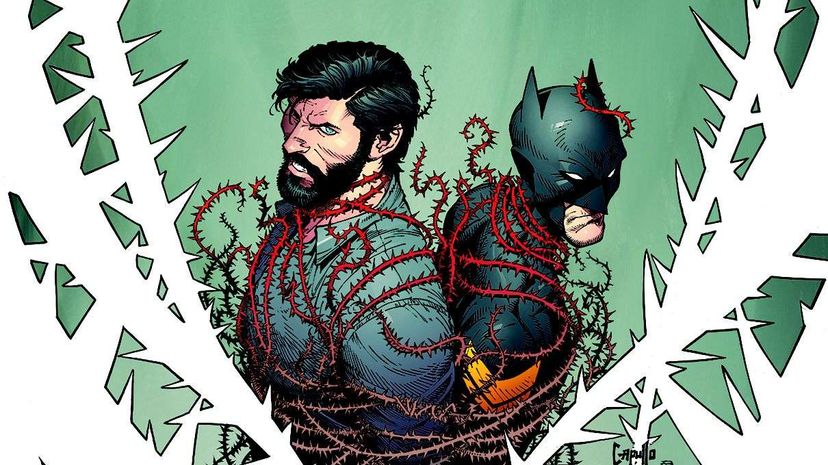 About once a decade, Batman has a run of comics that defines the character for the current generation. 
For example, Neal Adams defined the character's look in the '70s. 
Frank Miller put his dark mark on the man in the cape and cowl through the '80s. 
The '90s saw the growth of Batman through the eyes of Doug Moench and the pointy-eared art of Kelley Jones. 
The 2000s brought the mystery stylings of Ed Brubaker and Greg Rucka before making way for Jeph Loeb and Jim Lee's "Hush." Eventually, the character would be redefined yet again by Grant Morrison. 
But the 2010s? Those have belonged most to Scott Snyder and Greg Capullo.
In total, Snyder and Capullo will have collaborated on close to 50 issues of the comic, along with the rest of their team, inker Danny Miki and colorist FCO Plascencia.
How does a team like this give a fresh look and feel to a character that began in 1939 in the pages of "Detective Comics," the book DC takes its name from? A deep love for the character is a good starting point.
"If I'm gonna write Batman, I have to swing for the fence."
Scott Snyder, New York Comic Con 2015
Snyder, made famous by his "American Vampire" comic for DC's imprint "Vertigo," had been itching for a chance to write Batman near the end of Grant Morrison's run on the character. Back then, Bruce Wayne was thought to be dead, and Batman had been replaced by his former Robin, Dick Grayson.
"I started writing [my first Batman story] 'The Black Mirror' in 2009," Snyder tells us. "It's weird to think how long ago that was. But this was my first regular work on my favorite character, and I was terrified, but it was easy to translate that anxiety into Dick as a character because he was going through that same thing with being Batman."
It was apparent that Snyder had a passion and love for the character of Batman. "The Black Mirror" showed an understanding of the iconography of Batman and his history that enabled it to hit the charts of The New York Times. It was no surprise then, when it was announced that he and superstar artist Greg Capullo would team up to bring these new adventures to readers. Everyone hoped for something special, and something special was delivered.
Snyder talks a lot about how nervous he was, putting words and thoughts and feelings in the head of Bruce Wayne: "We relaunched Batman, and it was Bruce [as Batman,] and he doesn't talk about his feelings, so I had to channel all the characters around him. Now, with "Superheavy" [the penultimate story in their arc], putting [Commissioner] Jim [Gordon] in the suit, it's almost going full circle with a new character, because he's older and maybe he doesn't have the right reasons or maybe he does, but it's a rejuvenation thing, and that's what I felt with this arc."
As a writer, Snyder began his run with Dick Grayson in the suit, and here, so close to the end, someone else has assumed the identity, and he's offered us a fascinating window into what being Batman means to different people. This is something that other writer/artist teams haven't been able to do, and arguably never with as much panache as Snyder and Capullo.
But what's next for them? DC Comics hasn't revealed everything yet. The publisher is launching a massive event called "Rebirth" that puts some of the continuity wiped out by their "New 52" reboot back into play. "Batman" comics will certainly play a part in this company-wide event (that DC Comics hasn't said much about) and until that's over, answers about what comes next for Snyder and Capullo are unclear.
Whether they come back to the character or have moved on for good, they've certainly made a mark that will have long-lasting repercussions for Batman and has defined the character for a generation.