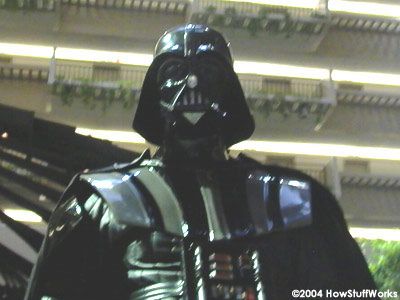 Every year Dragon*Con brings together costumed hordes of science fiction, anime, fantasy, film and role-playing game enthusiasts in the nation's largest gathering of its kind. Darth Vader's costume came together over the course of a year. When he's not leading the empire, Vader is a Computer Network Technology student at Harrison College and a part-time grocery bagger.
As always, The Thing looks mildly befuddled. Terry Peterson owns the eyes behind this Thing costume. It's made of individual 'rocks' of foam, all held together with rubber cement. It took 2.5 months and two people to put it together.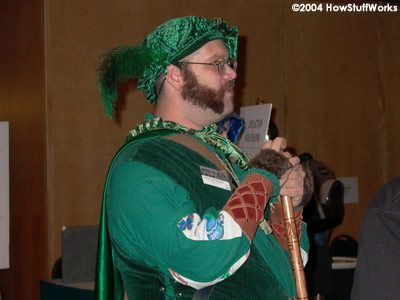 RPG, anyone?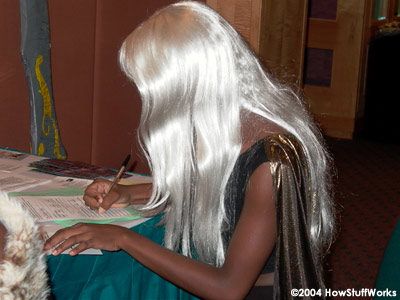 Storm from "The X-Men" uses her powers of manual kinesis to scratch readable 'words' onto this flat surface called 'paper.'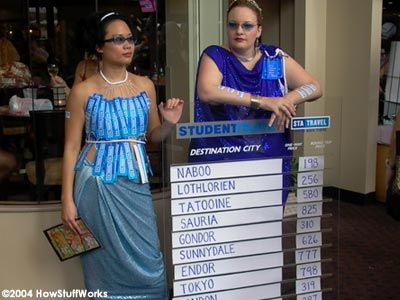 It's amazing how cheap Naboo tickets are now that the embargo's been lifted.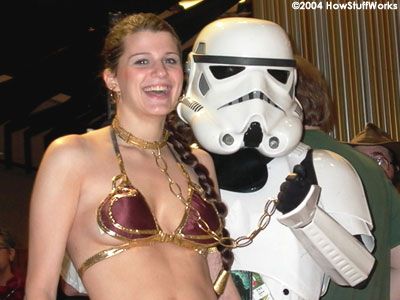 Definitely not the droids he was looking for.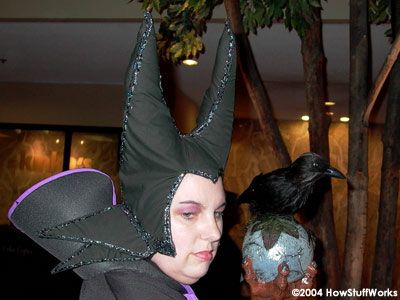 Karen Harris as Maleficent from 'Sleeping Beauty.' Her costume took 40-50 hours to produce and involved hand-gluing thousands of individual beads to the cape.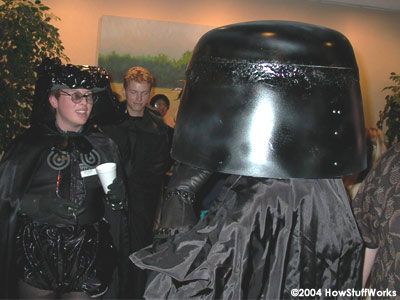 Two Dark Helmets enter. One Dark Helmet leaves.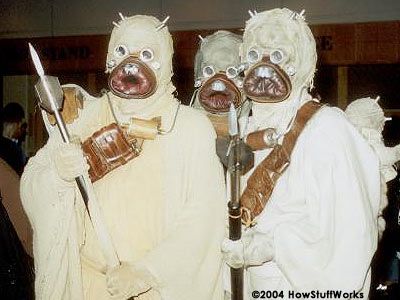 Who was supposed to bring the chapstick?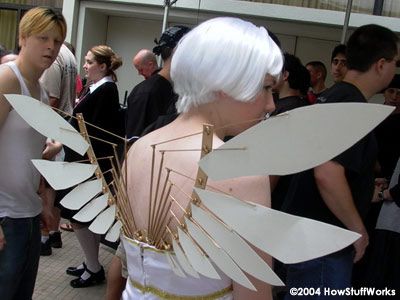 Twelve hours, two disemboweled umbrellas and a dollar store wig haircut later, Katherine Reed emerges as Sue from the anime 'Clover.'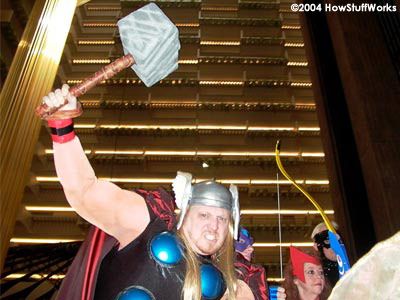 The mighty hammer of Thor passed the gun check without incident.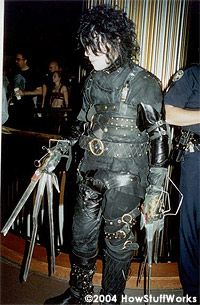 Johnny Depp circa 1990...
Depp circa 2003.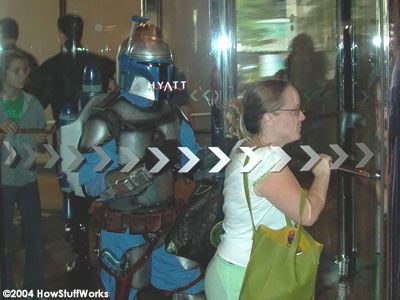 Jango Fett uses his sharpened bounty hunter instincts to safely negotiate a revolving door.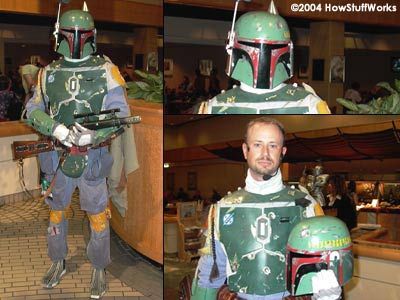 Boba Fett made most of his costume from scratch, including his weapon but probably not the air fetts on his feet.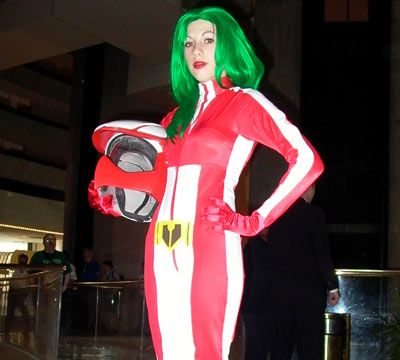 Andrea Zempella's Myria costume from "Robotech" and "Macross" features a custom helmet made from fiberglass, Lexan, foam, bondo and weatherstripping.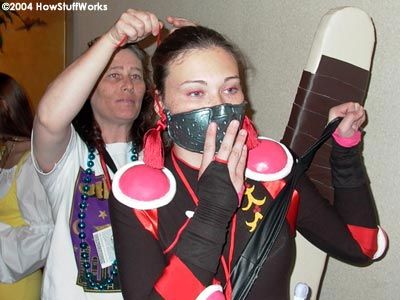 Beverly Young dressed as Sango from "Inuyasha."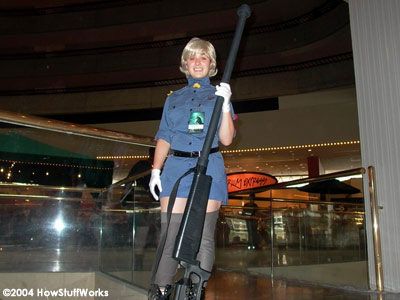 Gypsy Long as Seras Victoria from "Hellsing."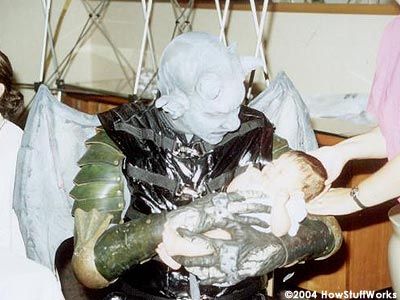 This baby costume took over 9 months and two people to produce.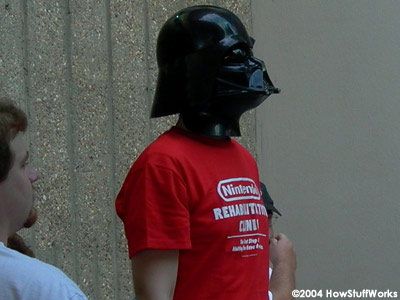 More remastered footage from the new "Star Wars" DVDs.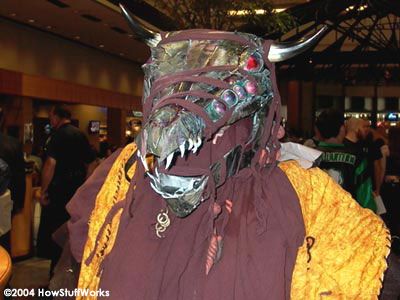 Jason Lacey constructed this Minotaur costume for an RPG (role playing game). In the next revision, Jason will add the ability to shoot clouds of CO2 from the nostrils.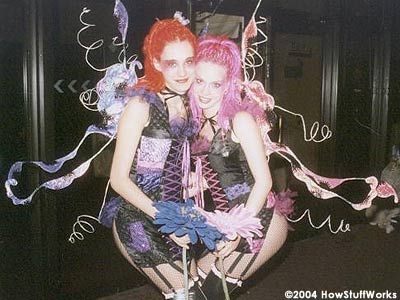 Frightening predators...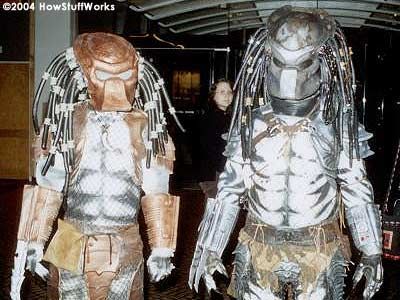 ...lovely fairies.