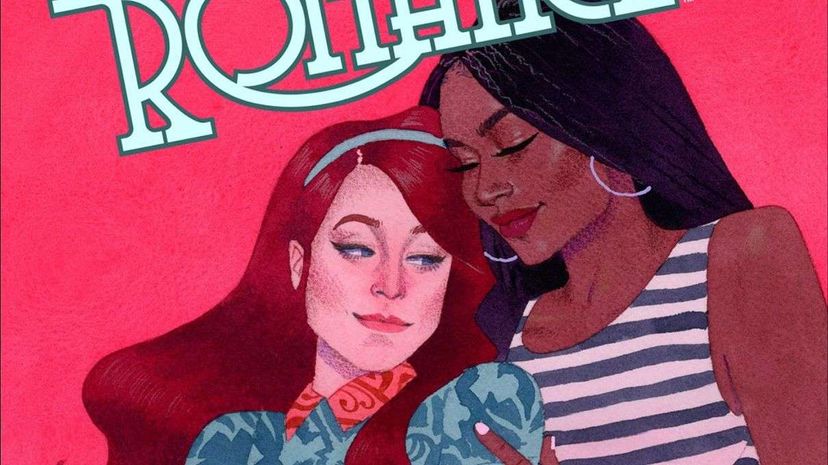 It's 2016, and we know better. Comic books aren't all about superheroes. A variety of stories like "Fun Home," "Persepolis" and "Saga" rank as continual top sellers. And there's that "Walking Dead" thing, still going like gangbusters on book shelves and television. 
We like good stories. We also know that a wider, more diverse range of storytellers could make them even better. As Laura Hudson noted in an astute piece for Wired last summer: "It's time to get real about racial diversity in comics," an issue the industry has been struggling with for several years.
While major publishers like Marvel Entertainment and DC Comics have steadily been including more diverse characters in their stories, their hiring practices have still been criticized for being overwhelmingly Caucasian and male.
The annual Dwayne McDuffie Award for Diversity in Comics, now in its second year, is trying to foster a more inclusive comics industry, both in the stories we read and in the creators who produce them. That's one of the nominees below.
McDuffie was a writer and producer for comic books and animation until his death in February 2011. Committed to bringing a more diverse cast to both comics and animation, McDuffie co-founded Milestone Media and co-created the TV series "Static Shock." His writing credits include "Justice League," "Ben 10," "Teen Titans" and dozens of other comics and cartoons.
The McDuffie Award will be presented on Saturday, Feb. 20, at the Long Beach Comic Expo. The five nominees were announced this week. You can see another one of the nominees in the Instagram below:
The full list of nominees includes:
●     "Andre The Giant: Closer To Heaven" by Brandon Easton and Denis Medri (IDW Publishing)
●     "Fresh Romance" edited by Janelle Asselin (Rosy Press)
●     "Moon Girl and Devil Dinosaur" by Brandon Montclare, Amy Reeder and Natacha Bustos (Marvel Entertainment)
●     "Ms. Marvel" by G. Willow Wilson and Adrian Alphona (Marvel Entertainment)
●     "Zana" by Jean Barker, Joey Granger and Luciana Lara Maruca (Emet Comics)
A committee of comics and animation professionals who knew the late McDuffie and have demonstrated a commitment to inclusiveness decide on the awards. Judge Heidi MacDonald weighed in on this year's nominees in a post for The Beat: "I'm very proud to be a part of this process and not only spotlight five very worthy comics, but keep Dwayne's spirit alive in such a fitting way. All five nominees present a view of the world that reflects the diversity and variety of the real world, and that's something for all of us to be proud of."