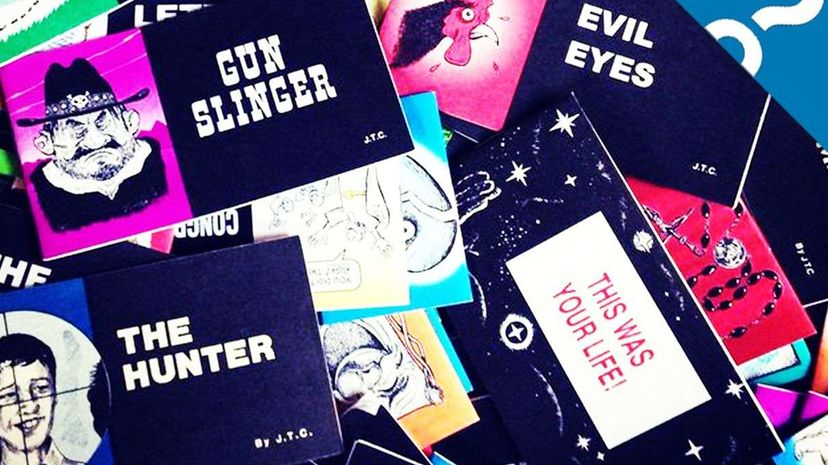 A 92-year-old man who managed to offend everyone, from Catholics to Freemasons to Dungeons & Dragons players, died this weekend. And he did it all with comic books.
Cartoonist Jack Chick passed away on Oct. 23, 2016,  according to his obit in the Los Angeles Times. If you haven't heard his name, you've probably seen his life's work, little pamphlet comics handed out on street corners and left behind in public spaces. These "Chick tract" stories condemned so many beliefs and lifestyles that Chick himself claimed if he wasn't getting hate mail he was doing something wrong.
Chick tracts are basically morality plays in comic book format that combine evangelism with conspiracy theories about the perceived evils of the world. His Chick Publications company in Rancho Cucamonga, California, claims it's sold around 750 million copies of the tracts, translated into more than 100 languages. If true, that would have made Chick the world's most published living author.
The most popular Chick tract was "This Was Your Life!" first published in 1964. It established the template for these comics: Someone commits a sin, they're damned to hell and subsequently seek redemption. This formula was repeated in tracts like "Dark Dungeons," "Happy Halloween," and "Soul Story." Produced for five decades, Chick's tracts followed the tradition of pamphleteers like Jonathan Swift and Thomas Paine. But Chick used the medium of comics as his "secret weapon" to persuade America's youth.
He got the idea in the 1950s from a missionary radio broadcaster telling him that Chinese spies had observed American children's obsession with horror comics. Bringing this information back to their government, Beijing supposedly invested millions in cartoon communist propaganda. Chick hoped to use the same strategy with his fire-and-brimstone rhetoric, since he feared public speaking. By Chick's account it worked, as Los Angeles magazine reported nearly $3 million in annual sales in 2003.
Despite his love of hate mail, Chick knew some readers were so offended that they might intend him harm. So he stayed out of the public eye, ran his business from a P.O. Box and rarely granted interviews. He wouldn't allow himself to be photographed or interviewed, which encouraged theories that he was already dead, or possibly a pseudonym used by multiple cartoonists.
Born in Los Angeles in 1924, Chick served in the army during World War II and was married shortly after in 1948. Unable to find a publisher for his tracts, Chick borrowed $800 from a credit union in 1961. By 1970 he had founded Chick Publications. His last major project was a 2008 film about the Bible, called "The Light of the World."
According to Chick Publications' Facebook page, the company intends to continue their founders' method, vision and purpose. Presumably this means they'll keep trying to "scare the hell out of you," as Chick himself once said was his comics' goal.