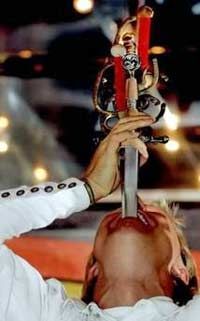 The human body can do amazing things. Check out these images showing the fantastical things people can do with their bodies -- and see a feat your body can do without you even knowing it.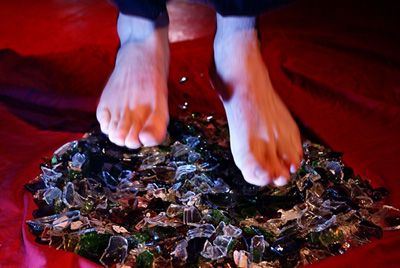 Glass walking involves a street performer walking barefoot across broken glass. Take another step toward danger next...
Firewalking barefoot over hot coals has been featured in movies and TV reality shows. Did you know that the preparation of the fire has a lot to do with this feat? See it next.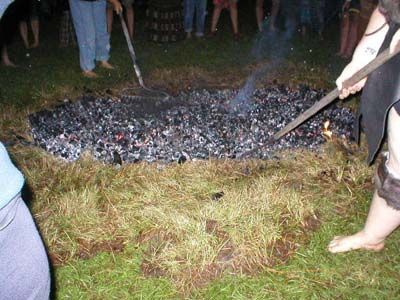 Firewalking events are held at night and actually occur on hot coals, not fire. See another amazing fire trick next.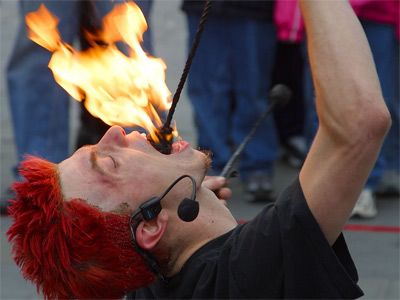 Fire arts besides fire breathing (shown here) include fire eating, fire juggling and spinning poi. See the human blockhead next.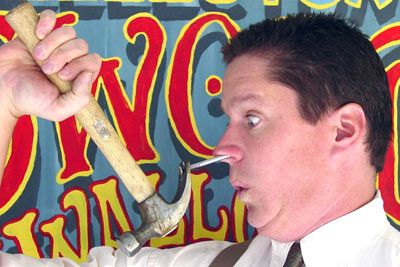 Photo courtesy of Thom Sellectomy
Could you do this without sneezing? The human blockhead trick requires extreme control to be successful. Ready for another excruciating trick?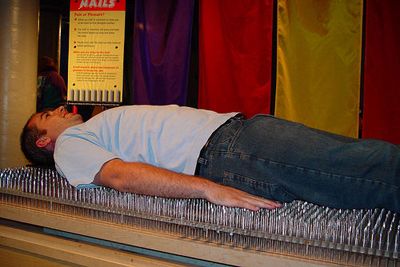 Reclining on a bed of nails is no simple task, but the distribution of body weight makes it possible. Next, see what a person can do under the influence of adrenaline.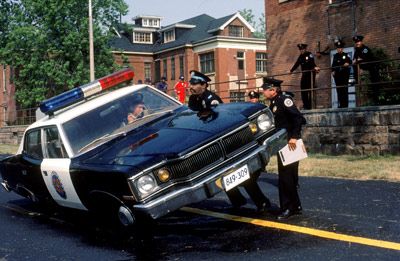 Warner Bros./Getty Images
Under extreme circumstances, many people have been known to perform extraordinary acts of strength and courage. See a courageous athlete next.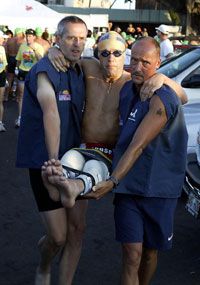 Marco Garcia/Getty Images
Marc Herremans was an Ironman before a training accident left him paralyzed -- and he has completed several Ironmans in a wheelchair. Last, see an amazing thing everyone's body does next.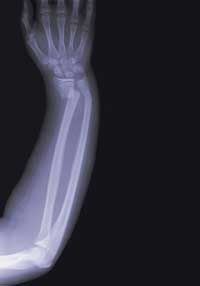 © iStockphoto.com/Karin Sass
When a bone breaks, your body already has a plan for how to fix it. How exactly do broken bones heal?