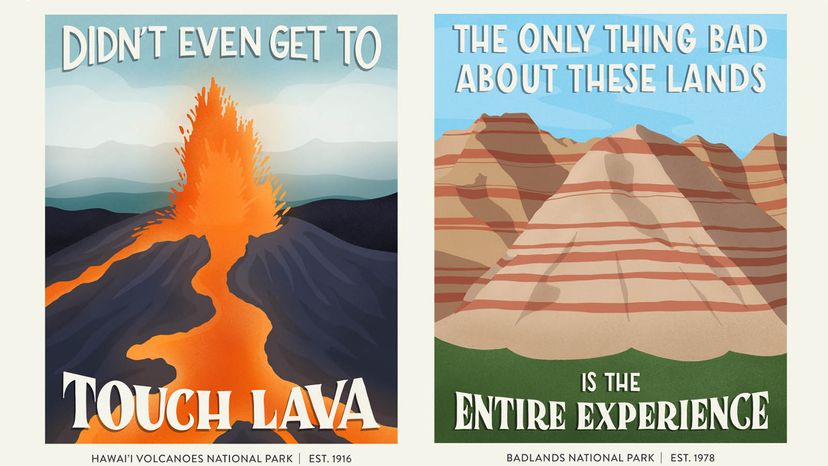 Let's face it, 2020 hasn't been anyone's idea of a good time. If you've been sitting on your couch for months on end, you may have thought about at least a couple of trips you took in the past that you now take for granted. Like that time you visited a national park and were so cranky afterward that you went online, and, well complained.
You're not alone. Those one-star reviews of America's national parks abound, and are the inspiration for the Subpar Parks project, a collection of artwork by Raleigh, North Carolina's Amber Share. She's a sought-after illustrator and graphic designer with a fondness for the great outdoors and a rich sense of humor.
"I had an online course doing passion projects and side projects, and I really wanted to do something that would be sort of focused on the parks or the outdoors," Share says.