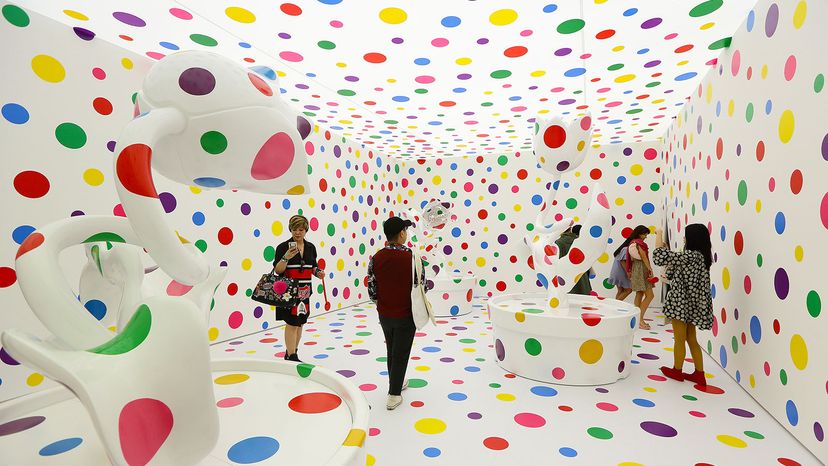 Art galleries have had an image problem for decades. Attendance has been on a steady decline since the early 2000s. In 2012, 21 percent of Americans reported visiting a museum or art gallery (the lowest level in three decades), versus 26.7 percent in 1992. Even a switch to free admission by many museums has failed to curb the problem. Reasons for the decline range from the stuffy, pretentious vibe given off by many museums to the lack of representation of people of color to the explosion of screens which translates into other ways to spend your free time.
But in an age as visual as ours — with photos being snapped of everything every minute of the day — shouldn't art galleries be able to benefit from that?
There's been a rise of interactive "museums" that seem to exist solely for people to take pictures of themselves or the exhibits for Instagram. At the Museum of Ice Cream, which has locations in Miami, New York, Los Angeles and San Francisco, people can do things like swim in a giant vat of plastic sprinkles. At "Dream Machine," a New York-based 10-room installation "designed to be tactile and shareable," as its website puts it, visitors travel through surreal areas involving giant ball pits and clouds. Even the neon hallways are an experience all their own.
But at "real" museums, Instagram-worthy exhibits have been going blockbusters too. Though this might seem like a millennial thing, the queen of Insta-art is considered to be 89-year-old Japanese artist Yayoi Kusama. Kusama's most recent exhibition, "Infinity Mirrors", has become nothing short of a social media sensation, drawing throngs of people and selling out shows around the country, thanks to the eye-popping photos people have taken of her work. Her installations feature lots of mirrors, polka-dotted balls, LED lights and other objects that lend themselves to immersive photographs.
During the exhibit's three-month stay at the Smithsonian's Hirshhorn Museum in 2017, some 475,000 visitors stopped in, double the typical attendance for that period. Instagram users posted 34,000 images from the exhibition. The museum noted that memberships shot up from 150 to 10,000.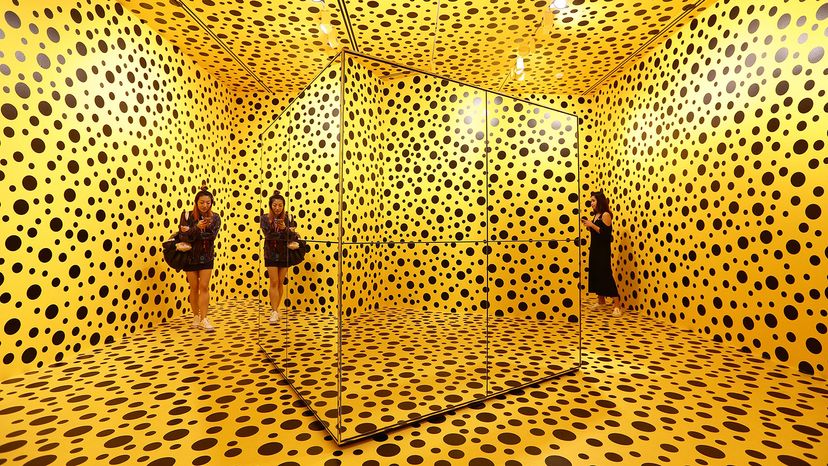 The last stop in Kusama's North American tour is the High Museum of Art in Atlanta and opens there in November. Experts say that all signs point to more sold-out shows and a continuing surge in the number of photos tagged #Kusama and #InfiniteKusama.
"'Yayoi Kusama: Infinity Mirrors' is arguably the most-Instagrammed exhibition ever," says Felicia Edlin, digital marketing specialist with the High Museum of Art in an email interview. "The immersive, kaleidoscopic environments create amazing opportunities for photos."
So, what makes an exhibition Insta-worthy? Edlin says the ones that make the cut "typically feature a lot of color and large-scale artworks that create great backgrounds for photos. Works by recognizable artists, such as Andy Warhol, are very popular, too."
High Museum of Art's Wieland Family Curator of Modern and Contemporary Art, Michael Rooks thinks that any exhibition could be eligible for Instagram fame. "The revolutionary thing about Instagram is that it privileges excellent image makers and thus inspires people to hone their aesthetic skills and sensibilities. It's 50 percent about the person who is posting," he emails.
But social media is not the only way to increase museum attendance. One of the High's successful strategies has been to not spend most of its marketing budget on just a few blockbuster exhibits but to regularly advertise a cross-section of its shows; it also promotes the museum as a place for families, dates and young professionals, according to ArtNet News. And the museum has emphasized works by artists of color, which has in turn drawn a more diverse group of patrons than is typical for most museums in the U.S.