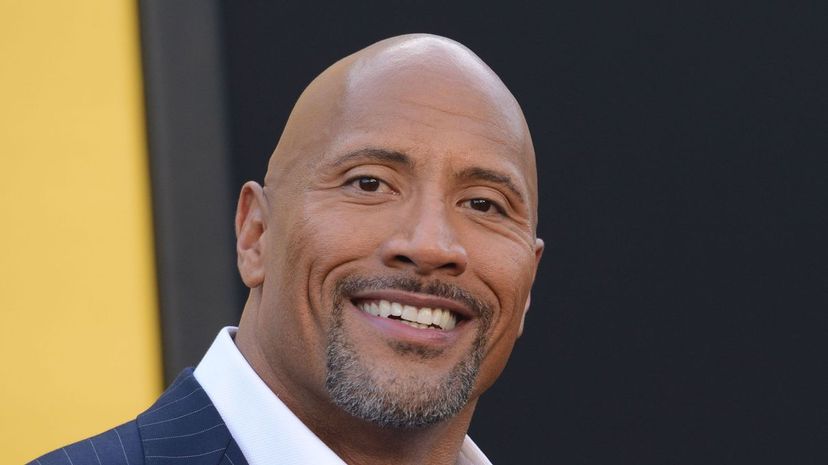 Former wrestler, current movie star, host of CNN's music show "Soundtracks," best-selling author — Dwayne "The Rock" Johnson seems able to achieve anything he wants. He's even considering a career in politics, and odds are he'd be successful there, too. Here are five things you may not know about him.
1. He's Descended From a Black Loyalist of the Revolutionary War.
Johnson's father, Wayde Douglas Bowles (aka Rocky Johnson), is a famous Canadian wrestler, a descendant of James Bowles who fought with the British Loyalists in 1778 as a member of the Black Pioneers. The Black Pioneers were an African-American military unit that did mainly construction work for the British. During the American Revolutionary War, the British offered land to any black person — whether slave or free — who joined their side. Though the British lost that war, they kept their promise and about 3,000 Black Loyalists sailed to Nova Scotia from New York, including James Bowles.
2. Warren Sapp Got in His Way.
Wrestling is Johnson's family business. In addition to his father, Johnson comes from a long line of famous Samoan wrestlers on his mother's side. Though he trained from a young age in wrestling, Johnson thought he was going to play in the NFL. But during his second year playing football for the University of Miami (UM), along came freshman Warren Sapp. Sapp told ESPN, "I came into the D-line [defensive-line] room and sat down, and Dwayne Johnson walks in and says, 'What are you doing here?' "I said, 'I'm here for your job.' So that's how me and him had our introduction to each other. I said it jokingly, but I was there for his job." UM's defensive line coach said Johnson was a good player, if not great, and could have been all-American if not for Sapp's superior skills. Sapp went on to lead the Tampa Bay Buccaneers to Super Bowl victory in 2002.
3. Seven Bucks Productions Has a Literal Meaning.
Seven Bucks Productions is the name of the media production company Johnson co-owns with his ex-wife Dany Garcia. He explained to Esquire the name came from a time in his life when literally all the money he had totaled $7. "In 1995, I called my old man when I landed in Miami [after getting cut from the Canadian Football League's Calgary Stampeders] and I said, 'Dad, you gotta come get me.' I didn't have a car at that time. He drove in his little truck from Tampa to Miami, picked me up, and we were on our way up I-75, the famous Alligator Alley, and I thought, S—-, how much money do I even have? Pulled out my wallet, and yeah, I had a five, a one, and some change. I remember thinking, ...  all I have is seven bucks... It was like the success I wanted so badly and worked so hard for for years was happening all around me to everyone else but me. And I'll never forget that. The term 'seven bucks' has a lot of meaning."
4. He's the Highest Paid Actor in the World.
He's more than made up for that early stint of being broke, becoming the youngest WWE World Champion at age 26 in 1998, and using his signature catchphrases and charm to become the best-known wrestler of the 1990s and 2000s. And he's parlayed that popularity into a very successful movie career. In 2016, Forbes dubbed him the highest paid actor in the world for raking in $64.5 million, thanks to big up-front fees for films like "Central Intelligence" and "Moana." And 2017 is another lucrative year, thanks to "Fate of the Furious" (which has grossed over $1 billion) and "Baywatch," which bombed domestically but cleaned up overseas.
5. He Eats 10 pounds of Food Every Day.
You read that right. Johnson eats seven meals a day, totaling 5,165 calories. At least three of these meals include a serving of cod. Before you try this diet, don't forget he does an hour of cardio each morning before his first meal, followed by 90 minutes of pumping iron after eating.