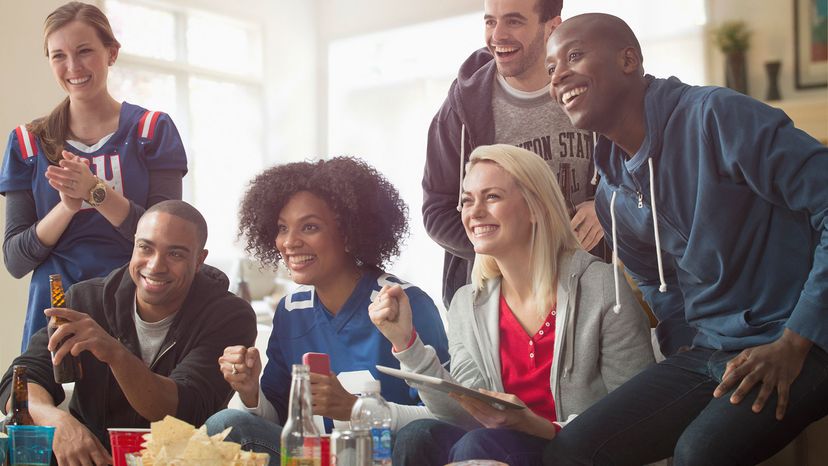 Your Super Bowl party always starts with food.
Jose Luis Pelaez Inc/Getty Images
There's something about the Super Bowl that brings out the competitive spirit in everyone. Even a week before the big game, people are already taking sides. Sports pundits, celebrities, politicians, co-workers, family members and friends are all making their picks. If you're hosting a big party on Super Bowl Sunday, tap into the competitive mood of your partygoers by offering games and activities they can participate in during halftime or before the big game.
Another bonus of Super Bowl party games? You'll have something fun to offer guests who aren't big football fans, but who are mainly there to enjoy the event that is Super Bowl Sunday -- laughing at the gameday commercials while noshing on a foot-long sub.
Like any good host or hostess, you'll want to customize the games to the event. Make the activities football- or Super Bowl-related so that they complement the big game, not detract from it. As for prizes, it's up to you whether you want to reward game winners. But if you do, the prizes can be anything from a gift certificate to a local sports bar to dibs on the easy chair.
All you need to do in the planning of any of your games is to get creative and play up the Super Bowl mania. Your guests will have a blast, and your party will be memorable for years to come. Now keep reading, and we'll offer you five game suggestions for your Super Bowl shenanigans.