Rogue One: A Star Wars Story Trailer #2
Carousel image: Jesse Grant/Getty Images for Disney ; Video: Star Wars/YouTube
Last week, critics and bloggers saw just under 30 minutes of the new film "Rogue One: A Star Wars Story" at Skywalker Ranch. The film seems to stand well on its own, but there are many bits of "Star Wars" lore that can enhance the viewing experience. Check out these five fictional works to unpack all the nuts and bolts that went into the movie's making before you head to the theater.
1. 'Star Wars: Episode III - Revenge of the Sith' and 'Star Wars: Episode IV - A New Hope'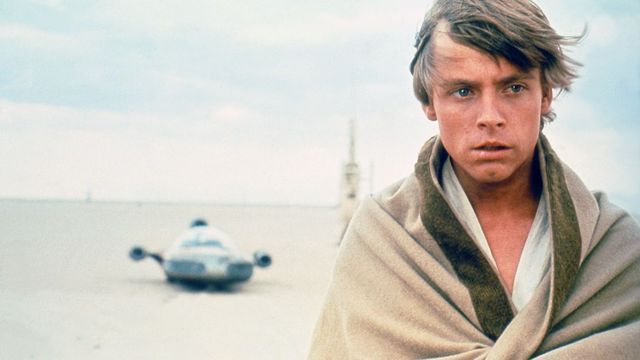 Mark Hamill as Luke Skywalker in "A New Hope"
Sunset Boulevard/Corbis via Getty Images
It might seem obvious to go back and watch the films in the "Star Wars" saga that take place directly before and directly after "Rogue One," but there are more hints to this film than you might think. The entire plot of "Rogue One" is in the first two paragraphs of the opening crawl of "A New Hope." And there are Easter eggs hidden in "Rogue One" that will make a lot more sense with these movies fresh in your mind.
2. 'Catalyst: A Rogue One Story' by James Luceno
This novel, released in November, is set in the years leading up to "Rogue One." It features two prominent characters from the film, Orson Krennic (Ben Mendelsohn) and Galen Erso (Mads Mikkelson). Erso is a brilliant scientist on the verge of a solution for clean, cheap energy for everyone in the galaxy. Krennic, an imperial officer, is hell-bent on using that research to develop a superlaser for the Death Star. The way the book brings their relationship together makes the opening to "Rogue One" much more emotional and impactful.
3. 'Star Wars: The Clone Wars' - The Onderon Arc, Season 5, Episodes 2-5
Forest Whitaker plays Saw Gerrera, a prominent character in "Rogue One" who underwent training with the Jedi. The Onderon arc of the TV series "The Clone Wars" provides a window into a rebel who is a freedom fighter or a terrorist, depending on who's doing the talking. These episodes document the time Saw trained with Anakin Skywalker and Anakin's padawan, Ahsoka Tano. Saw has been fighting for freedom for a long time, and "Rogue One" may very well be his final act.
4. Classic War Movies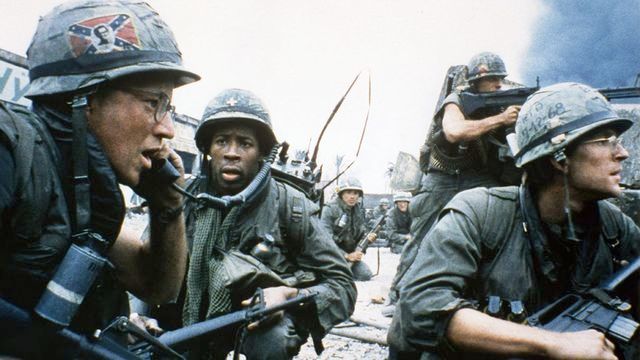 A scene from "Full Metal Jacket"
Sunset Boulevard/Corbis via Getty Images
Based on the glimpse journalists got of "Rogue One," this is the first "Star Wars" film that is unabashedly about war. There are many relevant war films, but a few seem to have had the most influence on the "Rogue One" story. "The Dirty Dozen" is up front and center — in this movie, a group of misfits are given what seems like a suicide mission to help turn the tide of the World War II. There are also hints of "The Bridge on the River Kwai," about British prisoners of war who are forced to build a bridge for their Japanese captors, and "The Guns of Navarone," which is based on the Battle of Leros during World War II. And in some of the trailers, there are nods to "Full Metal Jacket," about the harrowing experiences of the Vietnam War. These influences are no surprise: At the press conference for the film, director Gareth Edwards said that his initial movie pitch included images of wars, from Vietnam to the Middle East, with "Star Wars" iconography photoshopped onto them.
5. 'Blade Runner'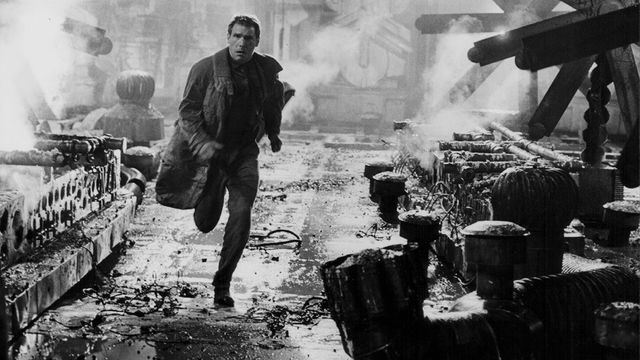 Harrison Ford runs in a scene from "Blade Runner."
Stanley Bielecki Movie Collection/Moviepix/Getty Images
There are aesthetic choices in the early moments of the film that hark back to "Blade Runner," a 1982 sci-fi film by Ridley Scott about rogue androids in a dystopian future Los Angeles. "Blade Runner" and "Star Wars" have always been closely tied, and not just because they both feature Harrison Ford. Han Solo's ship, the Millennium Falcon, appears in "Blade Runner," and some of the ships and buildings from "Blade Runner" appear in the "Star Wars" prequels. But "Rogue One" manages to take that vibe a step further in a setting for early scenes.
If you check out these works before you see "Rogue One," you'll be able to dig deeper into the content and context of the movie.