If you ever catch some vintage soap opera footage, you may see a few familiar faces. Here are some of today's hottest stars who got their start on daytime dramas.
For her first 19 years, her name was Demetria Guynes, but then she married musician Freddy Moore and took the name that most recognize today. In 1982, Demi beat out thousands of actors for the role of Jackie Templeton on General Hospital. She was an instant sensation as a sassy reporter who went to great lengths to get a scoop. She left daytime TV in 1983, eventually starring in such feature films as Ghost, Indecent Proposal, and A Few Good Men.
This hottie was "Livin' La Vida Loca" in General Hospital's Port Charles as Miguel Morez. As a fab example of typecasting, Martin was tapped to play a Latino singer. He had long, curly hair and steamed up the afternoons from 1994 to 1995. Today he's far from Port Charles; in fact, this Grammy Award-winning artist spends much of his free time working for children's charities.
As a child, Mary Kathleen Turner traveled the world because her father was a U.S. foreign service officer. During that time, the Turner family lived in Canada, Cuba, London, Venezuela, and Washington, D.C. By age 23, she shed her first name and got her first big break in show business on The Doctors. From 1978 to 1979, Turner played trampy Nola Dancy, a girl from the wrong side of the tracks who married someone from the right side. Then, in 1981, she debuted on the big screen as a sizzling temptress in Body Heat.
The man listed in Guinness World Records as the "most watched TV star in the world" got his start on daytime television. Between 1975 and 1982, Hasselhoff could be seen on The Young and the Restless as Dr. Snapper Foster, who was put through college by his poor mother and manicurist sister (Jill Abbott, who is still on the show). After seven years, Hasselhoff left daytime TV without knowing what would come next. But he didn't have to wonder for long -- NBC President Brandon Tartikoff asked him to play the lead (opposite a talking car) in a new show called Knight Rider. By 1989, the phenomenon known as Baywatch hit the airwaves with Hasselhoff at the helm as lead actor and executive producer.
Before she was the queen of romantic comedies, Meg Ryan was tangled up in a love triangle on As the World Turns. From 1982 to 1984, the spunky actor portrayed good girl Betsy Stewart, who was in love with blue-collar Steve Andropolous. Her stepfather didn't approve, so Betsy married unscrupulous Craig Montgomery instead. But true love prevailed when Betsy left Craig and married Steve in May 1984. Their happiness didn't last, but so it goes in the soap world. Ryan's movie career took off when she left the show, and her starring role in When Harry Met Sally in 1989 solidified her place as a leading lady.
Voted by her 1982 high school class as "Girl Most Likely to Become a Solid Gold Dancer," Hatcher took a different direction and studied math in college. Her classmates might have been onto something, however, because she soon left college life and, in 1985, found a job as a dancing mermaid on The Love Boat. From 1986 to 1987, she was cast on Capitol as Angelica Clegg, a congressman's wife. But Hatcher didn't stick around for long; in 1987, she started to appear in several prime-time TV shows, such as Night Court and L.A. Law. By 1993, she landed her first major role -- as Lois Lane on the series Lois & Clark: The New Adventures of Superman.
Speaking of Superman . . . Long before he was characterized personally and professionally as a "man of steel," Christopher Reeve played devilishly handsome and selfish Ben Harper on Love of Life from 1974 to 1976. His character was married to two women from the same town at the same time! His wives eventually exposed him for the cad that he was, and he ended up in prison. Perhaps leading a double life on screen is why, in 1978, a casting director got the idea to make him a secretive superhero in Superman.
This prolific actor had a small role in National Lampoon's Animal House before his 1979 TV debut on Search for Tomorrow. Then, from 1980 to 1981, he played a troubled teen on Guiding Light. Since then, Bacon has been involved in so many entertainment projects that there's even a game called "Six Degrees of Kevin Bacon," in which almost everyone in Hollywood is somehow linked to him. These days, in addition to acting, Kevin and his brother make music and tour as The Bacon Brothers.
The tough guy who later played a succession of gangsters, Liotta launched his career as lovable hero Joey Perrini on Another World from 1978 to 1981. A few years after Liotta's love-struck character left the soap, Robert De Niro suggested him for Martin Scorsese's disturbing film GoodFellas as mobster kingpin Henry Hill.
After a childhood marred with tragedy, Shakespeare-loving Allen Kelsey Grammer found himself at the esteemed Julliard School. After playing JFK's brother-in-law Stephen Smith on a 1983 TV miniseries, Grammer landed a spot on Another World as ER physician Dr. Canard from 1984 to 1985. The same year he was tapped to play a different kind of doctor -- psychiatrist Frasier Crane on Cheers. His finicky character was so successful that he went on to star in the multi-Emmy Award-winning sitcom Frasier.
After attending Boston University for a year, perky actor Marisa Tomei landed a role on As the World Turns. From 1983 to 1985, she played airhead Marcy Thompson. Her character accused a man of sexual harassment, then went on to marry a prince, Lord Stewart Cushing. He swept Marcy away to England where they lived happily ever after as Lord and Lady Cushing.
From 1971 to 1975, this future Oscar winner played a bad seed on One Life to Live. As Dr. Mark Toland, Jones portrayed a moody man married to a frigid wife. The combination played out as a recipe for disaster, until finally, he was murdered by a woman while he was running from the law.
Before he was Darth Vader in Star Wars, even before he was nominated for an Oscar for his role in The Great White Hope, James Earl Jones played doctor. Soap opera doctor, that is! First he was Dr. Jerry Turner on As the World Turns and then Dr. Jim Frazier on The Guiding Light, both in 1966. Many fans recognize his deep voice from his famous line in Star Wars, when he said to Luke Skywalker, "I am your father." But in 1966, he was probably warming up that voice with lines like "Where's my stethoscope?"
In 1968, young Aussie singer/guitarist Rick Springfield (born Richard Springthorpe) was hired by a private promoter to visit military bases in Vietnam and entertain troops. By 1972, he lived in Hollywood, continued making music, and had branched out into acting. From 1981 to 1983, he played a sweetie pie named Dr. Noah Drake on General Hospital, breaking hearts all over the fictional town of Port Charles. He never stopped touring with his band, however, and his song "Jessie's Girl" won him a Grammy for Best Male Vocal Performance in 1982. Still touring and releasing CDs, Rick Springfield is another one of daytime TV's musical claims to fame.
This highly acclaimed actor got her start on The Guiding Light in 1966. She originated the role of nurse Martha Frazier. On the show, her husband, Dr. Jim Frazier, was played by Billie Dee Williams and later, James Earl Jones. Tyson was plucked from the hospital set when producers chose her for a film called The Comedians. Her cast mates in the film were an impressive lot: Richard Burton, Elizabeth Taylor, Alec Guinness, Peter Ustinov, and Lillian Gish. Throughout her career, Cicely Tyson has been known for portraying strong African-American women.
In 1957, more than 20 years before the entire nation pondered the question "Who shot JR?," a young Larry Hagman played Curt Williams on Search for Tomorrow. Then, from 1961 to 1963, he played a lawyer by the name of Ed Gibson on The Edge of Night. By 1965, Hagman was starring in I Dream of Jeannie. But once he put on his cowboy hat to play unscrupulous oilman JR Ewing on Dallas starting in 1978, all of his other characters seemed to fade away.
Politically active and outspoken, even as a teenager, Susan Sarandon landed a spot on the runway as a Ford model. But it was her role as Patrice Kahlman on the soap A World Apart that put her on the small screen from 1970 to 1971. She moved to Search for Tomorrow in 1972 and played a murderous drifter named Sarah Fairbanks. Sarandon left the show the same year, and in 1975 she appeared in the cult classic The Rocky Horror Picture Show. During the next 20 years, Sarandon was nominated for five Oscars before finally bringing one home in 1995 for her part in Dead Man Walking, which was directed by her partner, Tim Robbins.
CONTRIBUTING WRITERS:
Helen Davies, Marjorie Dorfman, Mary Fons, Deborah Hawkins, Martin Hintz, Linnea Lundgren, David Priess, Julia Clark Robinson, Paul Seaburn, Heidi Stevens, and Steve Theunissen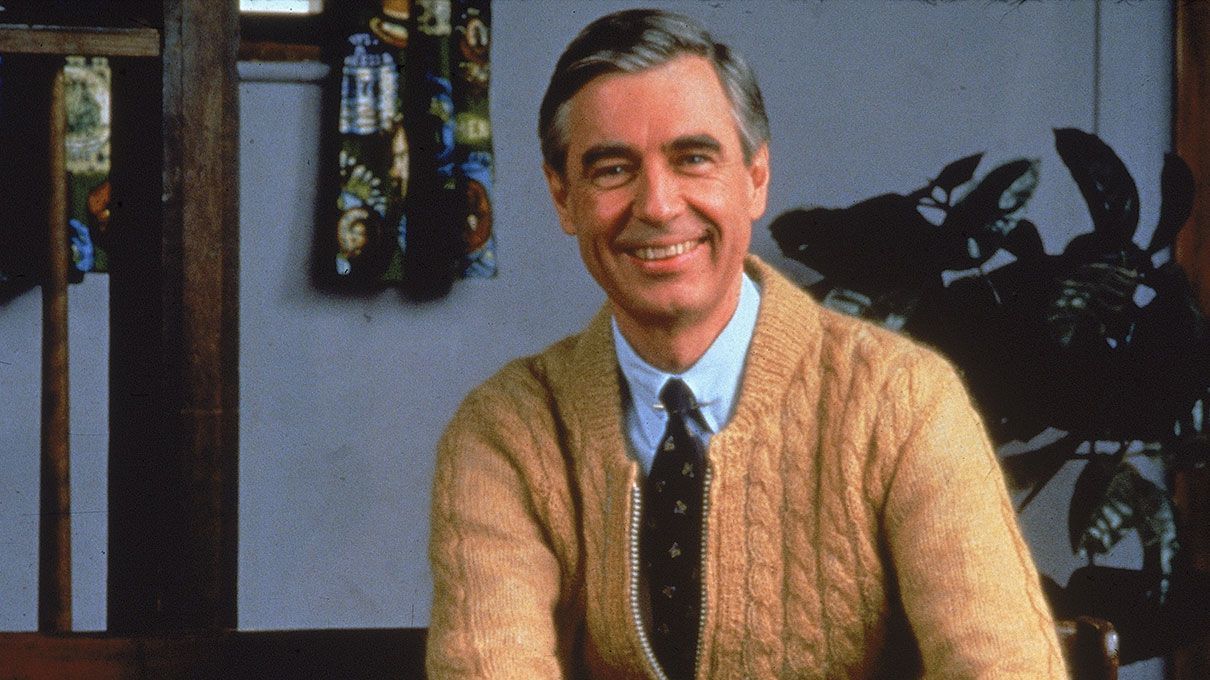 Up Next
It's a beautiful day in the neighborhood, as HowStuffWorks finds out more about Fred Rogers.
---
Related Articles