1
Frankie Heck, "The Middle"
Frankie Heck is about as far from June Cleaver as you can get, while still being a great mom. It's no secret we want to be her; we already are. We're a bit frazzled from the demands of daily life, so it's refreshing to see a sitcom where the kitchen's cluttered, the kids eat with the TV blaring and a mom can admit she doesn't like to cheer at cross-country meets (they really are boring). Like Frankie, we're aware of our parental shortcomings and the ways in which we've failed. We don't always have the time or the energy to orchestrate the minutia of our child's school, sport or social success. But we do love them. Dearly. And that's what really counts.
Related Articles
Sources
Choron, Sandra. "The Book of Lists for Teens." (Nov. 10, 2010) Mariner Books, 2002.http://www.amazon.com/Book-Lists-Teens-Sandra-Choron/dp/0618179070

Comcast. "TV's Top Moms." (Nov. 12, 2010)http://www.comcast.net/slideshow/tv-topmoms/

Jet Magazine. "Phylicia Rashad Says She Brings Her Family Training into Role as TV Mother." Dec. 24, 1990. (Nov. 10, 2010) Jet Magazine.http://books.google.com/books?id=d7sDAAAAMBAJ&pg=PA58&lpg=PA58&dq=clair+huxtable+role+model&source=bl&ots=TKkhWot_MY&sig=h3GzjX7OHimcTaQGtZwvn3OXf_E&hl=en&ei=WP7aTMGfHMPflgfr24HeCA&sa=X&oi=book_result&ct=result&resnum=4&ved=0CBwQ6AEwAzge#v=onepage&q=clair%20huxtable%20role%20model&f=false

Kostanczuk, Bob. "As June Cleaver, Billingsley Brought Class to TV." Post-Tribune of Northwest Indiana. Oct. 22, 2010. (Nov. 15, 2010)http://www.post-trib.com/entertainment/kostanczuk/2823102,pt_21_As-June-Cleaver-Billingsley-brought-.article

Moore, Frazier. "Jaime Pressley Sexes up 'Earl'." AOL.ca. Dec. 9, 2008. (Nov. 12, 2010) http://entertainment.aol.ca/article/jaime-pressley-sexes-up-earl/449532/

New York Daily News. "Sitcom Moms: Where are they Now?" Oct. 17, 2010. (Nov. 12, 2010)http://www.nydailynews.com/entertainment/tv/galleries/sitcom_moms_where_are_they_now/sitcom_moms_where_are_they_now.html

Painter, Kim. "Parents of Teens can Find Pretty Good Role Models on TV." The Province. Nov. 9, 2010.http://www.theprovince.com/life/Parents+teens+find+pretty+good+role+models/3801609/story.html?cid=megadrop_story

People. "TV Show Faves: Where are They Now?" June 26, 2000. (Nov. 12, 2010)http://www.people.com/people/archive/article/0,,20131618,00.html

Romero, Frances. "Top 10 TV Moms June Cleaver Would Hate." Time.com. Oct. 19, 2010. (Nov. 10, 2010).http://www.time.com/time/specials/packages/article/0,28804,2026262_2026281_2026245,00.html

Shukert, Rachel. "I was Betty Draper." July 21, 2010. Salon.com. (Nov. 15, 2010)http://www.salon.com/life/feature/2010/07/21/i_was_betty_draper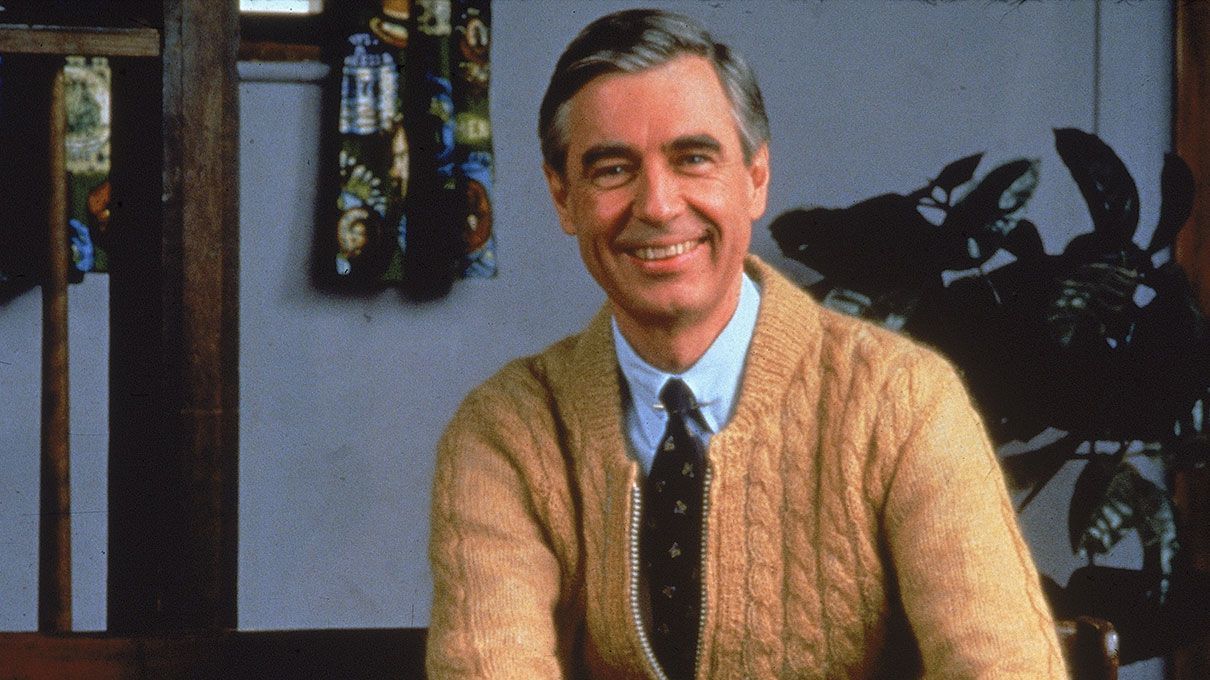 Up Next
It's a beautiful day in the neighborhood, as HowStuffWorks finds out more about Fred Rogers.
---