The most shocking thing about becoming a mother wasn't the lack of sleep or the frightening irregularity with which we visited our hair salon. It was the discovery of glaring differences between the mother we intended to be and the mother we became in reality. In homage to the gap, we unveil the top 10 TV moms we'd play in real life -- even if we'd never admit it to our own brood. Why we look up to them may surprise you.
10
Clair Huxtable, "The Cosby Show"
Long before we actually became working mothers, Clair Huxtable unapologetically modeled the behavior for us. Her matter-of-fact attitude about juggling a career as a law firm partner while caring for a slew of children stuck with us. It's a role actress Phylicia Rashad once said she based on her own mother, which makes us like this mom even more. We have to admit the way Clair and her husband (played by the venerable Bill Cosby) shared the chores and childcare was downright inspirational. Today, we applaud Clair for being imperfect, having an occasional meltdown and sometimes wondering how she would balance it all.
9
Laura Petrie, "The Dick Van Dyke Show"
Laura Petrie makes our list because we have a secret longing for all things mid-century -- especially fashion. Laura rocked a clean-cut beatnik vibe, but she was more than the sum of her fashion-forward pedal pushers. She embodied the spirit of our modern roles as wives and mothers. Not only was she a constant source of encouragement to her husband and a moral compass to her child, she did it with a well-tuned sense of humor. It's a good reminder not to take ourselves too seriously, even at the end of a 40-hour work week or the discovery of permanent marker scribbled on freshly painted walls.
8
Joy Turner, "My Name is Earl"
Joy Turner is bedazzling, calculating and usually offering a shot of her cleavage, but this on-screen train wreck has a few redeeming qualities, too. Not that we're advocating modeling our mothering skills after Joy Turner on "My Name is Earl," but despite her incessant gum chomping, spidery mascara and big hillbilly hair, Joy's white trash persona is a bit of an enigma. At the core, she's a softhearted mom who would do anything to protect her boys -- even if it's from herself once in awhile. Of course, if she ever gets her fake nails on some lottery money, all bets are off.
7
Peggy Bundy, "Married with Children"
Maybe we don't secretly wish we were exactly like Peggy Bundy. After all, she didn't cook or clean, or pay much attention to her children. However, we'll admit (although only to our besties) there are times when we'd like to ignore the frenetic life going on around us in favor of a sit-down with the latest episode of "Oprah." And who wouldn't want to sport tight pants, high heels and even higher hair while lazing about the living room? Sure, she's no June Cleaver, but sometimes she's who we'd like to be -- if only for a day.
6
Vivian Banks, "Fresh Prince of Bel Air"
We took to the original Vivian Banks with gusto. You know: the one played by Janet Hubert-Whitten for the first three seasons of the show. After all, Aunt Viv was smart and sassy -- the tools we use to survive motherhood. A college professor with a penchant for no-nonsense parenting, Aunt Viv was nonetheless nurturing and patient during the seemingly endless exploits of her mischievous inner-city nephew (played by Will Smith) and her triad of overly sheltered children. Just the right combination of drill sergeant and saint that eventually became one of our "go to" roles in real life.
5
Lois Wilkerson, "Malcolm in the Middle"
Jane Kaczmarek received seven Emmy nominations for her role as Malcolm's mom, and we concur. A bit wacky, her way-out personality is just part of her charm as she plays a lead role in this eccentric family. We especially like Lois' portrayal of a controlling mom who doesn't always manage to gather all the loose ends as she juggles a part-time job and full-time parenting of five boys (one of whom is a certified genius). She might lose her cool once in awhile, but as any mom of a big brood knows, that comes with the territory. We like watching a mom who tries hard, but who isn't perfect in the midst of a life that isn't always fair.
4
Lorelai Gilmore, "Gilmore Girls"
She's young, pretty and oh-so-cool. This winsome combination catapults Lorelai Gilmore firmly into "cool mom" status. This single mom identifies with the daughter she had at age 16, but always keeps her child's best interests at heart. It's a balancing act we admire. And, although teenage girls are far too aloof to admit it, they must dream of such witty repartee with their moms; we, on the other hand, secretly long to hear what our daughters really think about high school, boys and best friends. This makes Lorelai (played by Lauren Graham) an alter ego we'd love to step into -- if only for her flawlessly untamed locks.
Betty Draper gives us a bad case of wardrobe envy. This always-put-together mom is the epitome of mid-century perfection; a curiosity in a modern era fraught with flip-flops and sweat pants emblazoned with slogans on the backside. What we secretly want is the stiffly starched, tightly cinched dresses of Betty's day; perhaps because it seems as possible as photographing our children with a unicorn for this year's holiday greeting. Skip all the snarkiness Betty dishes to her children and the way she acts like a spoiled brat. We still think we could pull off a 1950s housewife role -- and have a lot more fun.
2
June Cleaver, "Leave it to Beaver"
Barbara Billingsley played the iconic Eisenhower-era housewife June Cleaver on "Leave it to Beaver." She has become the object of our rebroadcast ambitions, enveloping motherhood in a kind and well-coiffed fashion. Oh, for June's patience on the days our toddlers refuse to eat or our teenagers test their ninja skills on a car door because of misplaced scientific curiosity (it makes a sneaker-sized dent, by the way). That's why we know it's good to cling to an ideal, to strive for a well-heeled set of behaviors -- even if they're about as realistic as discovering a leprechaun has set-up camp in our mailbox. We love and admire June, if only because she was the mother we thought we'd be -- until we actually became one.
1
Frankie Heck, "The Middle"
Frankie Heck is about as far from June Cleaver as you can get, while still being a great mom. It's no secret we want to be her; we already are. We're a bit frazzled from the demands of daily life, so it's refreshing to see a sitcom where the kitchen's cluttered, the kids eat with the TV blaring and a mom can admit she doesn't like to cheer at cross-country meets (they really are boring). Like Frankie, we're aware of our parental shortcomings and the ways in which we've failed. We don't always have the time or the energy to orchestrate the minutia of our child's school, sport or social success. But we do love them. Dearly. And that's what really counts.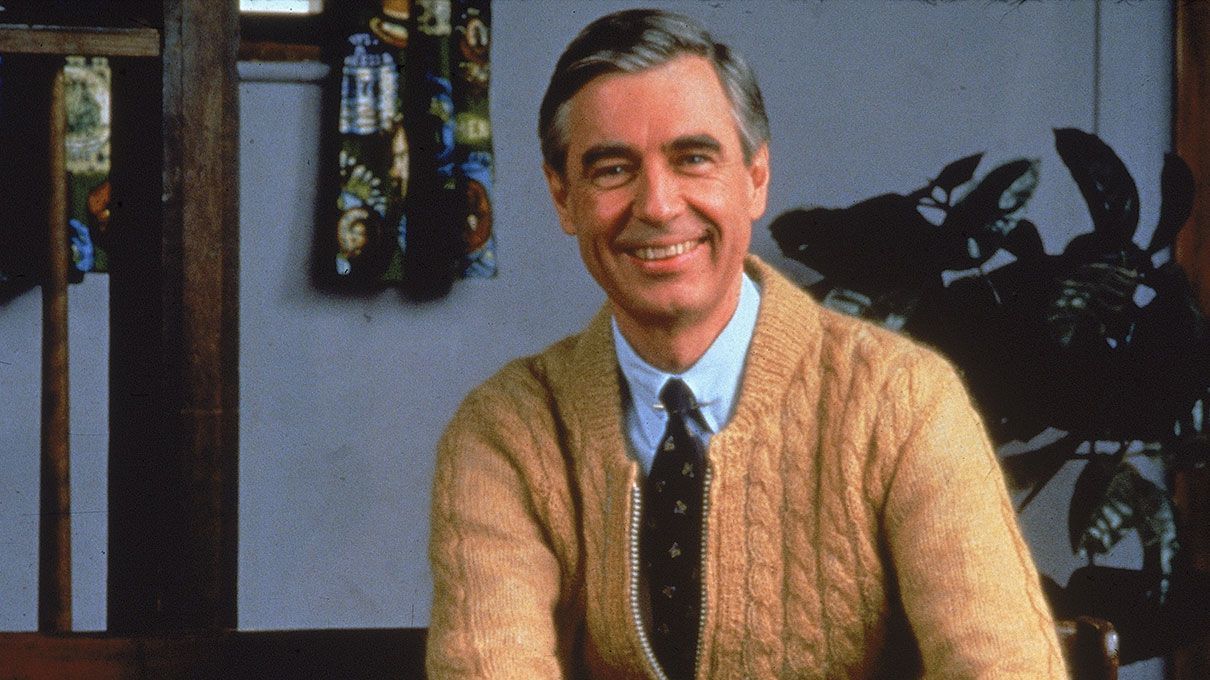 Up Next
It's a beautiful day in the neighborhood, as HowStuffWorks finds out more about Fred Rogers.
---
Related Articles
Sources
Choron, Sandra. "The Book of Lists for Teens." (Nov. 10, 2010) Mariner Books, 2002.http://www.amazon.com/Book-Lists-Teens-Sandra-Choron/dp/0618179070

Comcast. "TV's Top Moms." (Nov. 12, 2010)http://www.comcast.net/slideshow/tv-topmoms/

Jet Magazine. "Phylicia Rashad Says She Brings Her Family Training into Role as TV Mother." Dec. 24, 1990. (Nov. 10, 2010) Jet Magazine.http://books.google.com/books?id=d7sDAAAAMBAJ&pg=PA58&lpg=PA58&dq=clair+huxtable+role+model&source=bl&ots=TKkhWot_MY&sig=h3GzjX7OHimcTaQGtZwvn3OXf_E&hl=en&ei=WP7aTMGfHMPflgfr24HeCA&sa=X&oi=book_result&ct=result&resnum=4&ved=0CBwQ6AEwAzge#v=onepage&q=clair%20huxtable%20role%20model&f=false

Kostanczuk, Bob. "As June Cleaver, Billingsley Brought Class to TV." Post-Tribune of Northwest Indiana. Oct. 22, 2010. (Nov. 15, 2010)http://www.post-trib.com/entertainment/kostanczuk/2823102,pt_21_As-June-Cleaver-Billingsley-brought-.article

Moore, Frazier. "Jaime Pressley Sexes up 'Earl'." AOL.ca. Dec. 9, 2008. (Nov. 12, 2010) http://entertainment.aol.ca/article/jaime-pressley-sexes-up-earl/449532/

New York Daily News. "Sitcom Moms: Where are they Now?" Oct. 17, 2010. (Nov. 12, 2010)http://www.nydailynews.com/entertainment/tv/galleries/sitcom_moms_where_are_they_now/sitcom_moms_where_are_they_now.html

Painter, Kim. "Parents of Teens can Find Pretty Good Role Models on TV." The Province. Nov. 9, 2010.http://www.theprovince.com/life/Parents+teens+find+pretty+good+role+models/3801609/story.html?cid=megadrop_story

People. "TV Show Faves: Where are They Now?" June 26, 2000. (Nov. 12, 2010)http://www.people.com/people/archive/article/0,,20131618,00.html

Romero, Frances. "Top 10 TV Moms June Cleaver Would Hate." Time.com. Oct. 19, 2010. (Nov. 10, 2010).http://www.time.com/time/specials/packages/article/0,28804,2026262_2026281_2026245,00.html

Shukert, Rachel. "I was Betty Draper." July 21, 2010. Salon.com. (Nov. 15, 2010)http://www.salon.com/life/feature/2010/07/21/i_was_betty_draper