Puppets have a special place in television history. Many of the first shows broadcast starred ventriloquist dummies, hand puppets, and marionettes. Although animation has replaced many puppet shows, the Muppets and others carry on the tradition.
See the next page to get started with our list of the top 10 puppets to make it big on television.
Kukla, Fran, and Ollie was a children's show that first hit the airwaves in 1947. Kukla, the leader of the group, resembled a clown but wasn't one; Ollie was Oliver J. Dragon, a feisty dragon with one tooth; and Fran was not a puppet but a big sister figure who kept the two in line. Rounding out the cast were other puppets, including Madame Ooglepuss, a former opera diva; Beulah Witch; and Fletcher Rabbit. Although the show was originally created for children, it quickly became more popular with adults for the character development and humor.
Charlie McCarthy will forever be remembered as the best-known dummy on radio. As a teenager in the late 1910s, ventriloquist Edgar Bergen purchased the wooden dummy, and they became partners until Bergen's death in 1978. Following a successful appearance on singer Rudy Vallee's radio program in 1936, Edgar and Charlie were given their own show, which remained on the air until 1956. No one listening could see that Charlie was dressed in a top hat, cape, and monocle, nor could they see that Bergen's lips often moved when Charlie spoke. Fans didn't seem to mind, even when the pair appeared on television and in movies. Their success was a result of the hilarious and somewhat risqué (for the time) conversations that Charlie had with stars like actress Mae West and comedian W. C. Fields. In 1938, Bergen won an honorary Oscar for his creation of Charlie. The award was a wooden statuette.
Farfel, the long-eared shaggy dog, and Danny O'Day were puppets who appeared in many TV commercials for Nestle's Quik. Danny O'Day sang "N-E-S-T-L-E-S, Nestle's makes the very best . . ." and Farfel responded with "Chawk-lit!" Along with ventriloquist Jimmy Nelson, the trio reached national prominence in the 1950s when they joined the Texaco Star Theater starring Milton Berle.
Created in 1958 by artist Maria Perego, Topo Gigio, a friendly mouse with huge ears, was the star of a children's television show in Italy in the early 1960s. Immensely popular in his home country, Topo Gigio became a worldwide sensation after his appearance on The Ed Sullivan Show in 1963. A fixture of Italian pop culture, Topo Gigio still performs regularly at festivals in Italy.
The Howdy Doody Show, hosted by "Buffalo Bob" Smith, was a groundbreaking children's television show that aired from 1947 through 1960. Howdy Doody was a blue-eyed, red-haired, freckle-faced marionette, whose name originated from the expression "howdy do," a variation of the greeting "How do you do?" Each episode of the show began with Buffalo Bob asking the audience, "What time is it?" to which they would enthusiastically respond, "It's Howdy Doody time!" Howdy Doody is now on display at the Smithsonian's National Museum of American History.
Andy Pandy, a marionette who lived in a picnic basket, starred in the British children's television show of the same name, which first aired in 1950. Andy's sidekick was a teddy bear named Teddy, and rag doll Looby Loo only appeared when the two weren't around. In 2002, the show was revived using stop-motion animation rather than puppets, and some new characters were added, including Missy Hissy, a snake; Tiffo, a dog; and Orbie, a yellow and blue ball.
Lamb Chop is a sweet sock puppet sheep created by comedian and ventriloquist Shari Lewis in 1957. During the 1960s, Lamb Chop appeared on Lewis's musical-comedy television show. In 1992, Lewis created Lamb Chop's Play-Along, a children's show for PBS that won five Emmy Awards. Shari Lewis died in 1998, but her daughter Mallory has kept Lamb Chop alive for her many fans.
Created by the legendary Jim Henson, Bert and Ernie are two Muppets that have appeared on the long-running PBS children's television show Sesame Street since its debut in 1969. Bert and Ernie are something of an "odd couple" with the impish and naive Ernie often frustrating the rational and practical Bert. Despite misconceptions surrounding their living situation, Sesame Street execs contend that Bert and Ernie are not homosexual, they're simply roommates, and the pair continues to be a fan favorite. Ernie even released a record, "Rubber Duckie," which reached the top 40 on Billboard charts in 1970.
9
Triumph the Insult Comic Dog
Resembling a rottweiler, Triumph the Insult Comic Dog is a rubbery hand puppet featured on Late Night with Conan O'Brien. Triumph speaks with an Eastern European accent, puffs on a cigar, and his trademark catchphrase is ". . . for me to poop on!" -- usually spoken to negate a compliment that precedes it, such as "You're the best . . . for me to poop on!" Since his debut in a 1997 comedy skit about the Westminster Kennel Club dog show, Triumph has been tossing insults at guests in the style of comedian Don Rickles.
Kermit the Frog actually began life in 1955 as a lizard-like creature. Kermit, who was created by legendary Muppeteer Jim Henson, was made from two ping-pong balls (for eyes) and a discarded green coat. By 1969, Kermit had transformed into a frog, and that year he landed a recurring part on Sesame Street, a role that would make him a household name. By far one of the most popular puppets of all time, Kermit has appeared on several television shows, including The Muppet Show. He has also starred in movies, such as The Muppets Take Manhattan, recorded songs ("Bein' Green" and "The Rainbow Connection"), and even guest-hosted The Tonight Show. You've come a long way from the swamp, Kermy!
For another great list, see the 10 Longest Running TV Shows.
CONTRIBUTING WRITERS:
Helen Davies, Marjorie Dorfman, Mary Fons, Deborah Hawkins, Martin Hintz, Linnea Lundgren, David Priess, Julia Clark Robinson, Paul Seaburn, Heidi Stevens, and Steve Theunissen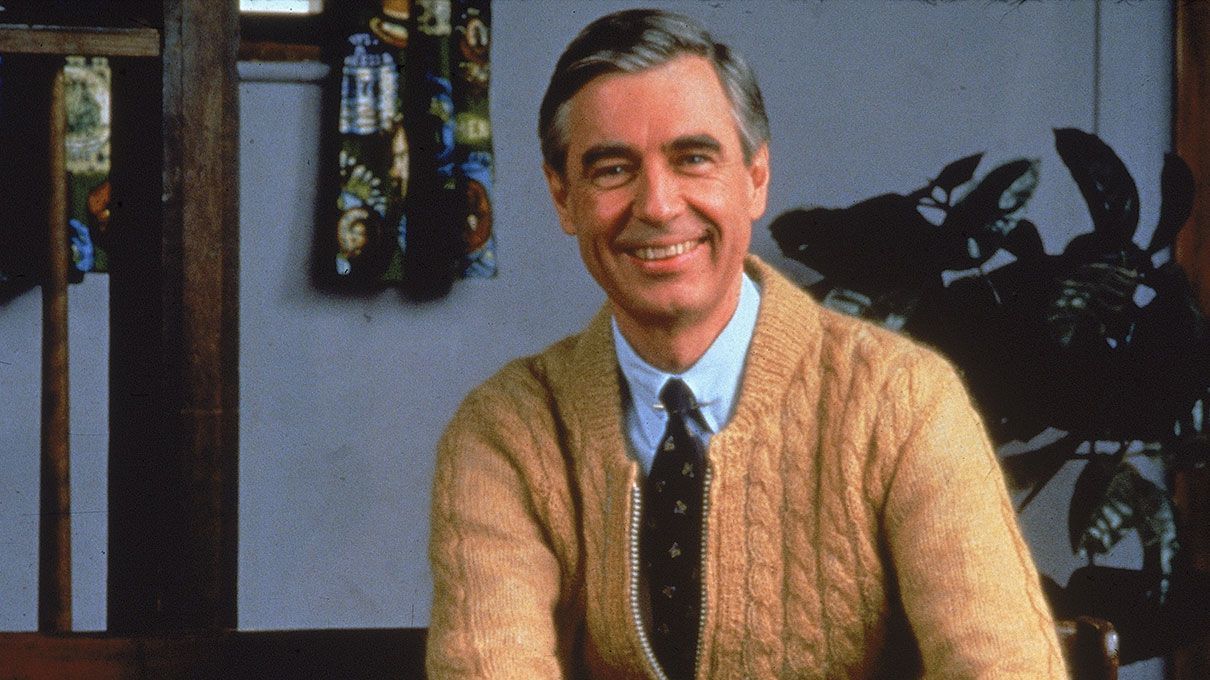 Up Next
It's a beautiful day in the neighborhood, as HowStuffWorks finds out more about Fred Rogers.
---
Related Articles