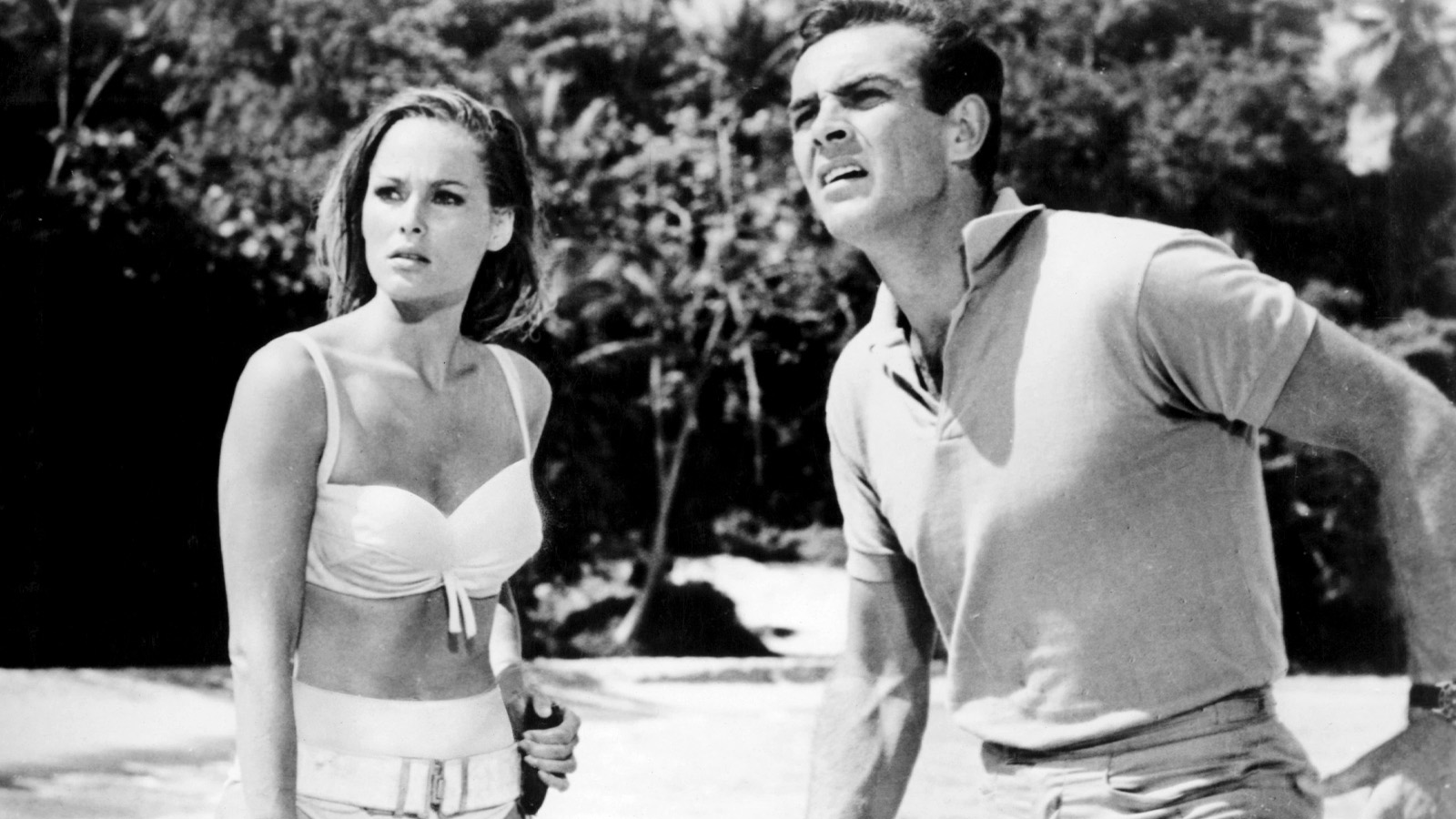 Up Next
In honor of the 25th 007 film, 'No Time to Die,' HowStuffWorks is celebrating 25 Bond Girls, whose looks all but gave them a license to kill.
---
Author's Note: 10 Horror Films That Changed the Genre
I'm a huge horror fan, and it was a real pleasure to research and write this one. Horror fans have strong opinions about their favorite movies, and it was hard to trim this list down to 10, so I'm sure some readers are going to disagree with a few choices. It was interesting to see how the changes brought about by one horror film can pave the way for another horror film to come along and change things again. "Night of the Living Dead" probably doesn't happen without "Blood Feast" happening first. "Scream" makes no sense without two decades of slasher movies to play off of, starting with "Halloween."
Related Articles
Sources
Abrams, Simon. "Happy Birthday, 'Blood Feast.'" RoberEbert.com. July 3, 2013. (Feb. 20, 2015) http://www.rogerebert.com/balder-and-dash/blood-feast-digging-into-the-guts-of-the-very-first-splatter-film

Allen, Graham. "Shelley's Frankenstein." Bloomsbury Academic. 2008.

Bowles, Scott. "Director recalls making of now-classic 'Blair Witch.'" USA Today. July 13, 2014. (Feb. 20, 2015) http://www.usatoday.com/story/life/movies/2014/07/11/blair-witch-project-sidebar/12510371/

Ray B. Browne and Pat Browne. "The Guide to United States Popular Culture." Popular Press. 2001.

Dirks, Tim. "The History of Film: The 1970s: The Last Golden Age of American Cinema (the American 'New Wave') and the Advent of the Blockbuster Film." AMC Filmsite. (Feb. 20, 2015) http://www.filmsite.org/70sintro.html

Ebert, Roger. "Night of the Living Dead." RogerEbert.com. Jan. 5, 1969. (Feb. 20, 2015) http://www.rogerebert.com/reviews/the-night-of-the-living-dead-1968

Ebert, Roger. "The Cabinet of Dr. Caligari." RogerEbert.com. June 3, 2009. (Feb. 18, 2015). http://www.rogerebert.com/reviews/great-movie-the-cabinet-of-dr-caligari-1920

Feaster, Felicia. "Nosferatu." Turner Classic Movies. (Feb. 19, 2015) http://www.tcm.com/this-month/article/437|0/Nosferatu.html

Frontline. "Jaws - The Monster That Ate Hollywood." (Feb. 20, 2015) http://www.pbs.org/wgbh/pages/frontline/shows/hollywood/business/jaws.html

Larnick, Eric. "20 Things You Didn't Know About 'The Exorcist.'" Moviefone.com. Oct. 6, 2010. (Feb. 20, 2015) http://news.moviefone.com/2010/10/06/20-things-you-didnt-know-about-the-exorcist/

Miller, Frank. "King Kong." Turner Classic Movies. (Feb. 19, 2015) http://www.tcm.com/tcmdb/title/2690/King-Kong/articles.html

Pedestrian Productions. "About." Birth of the Living Dead. 2012. (March 5, 2015) http://yearofthelivingdead.com/about/

Stafford, Jeff. "Jaws." Turner Classic Movies. (Feb. 20, 2015) http://www.tcm.com/this-month/article/81465|0/Jaws.html

Stein, Elliott."The Dead Zones." Village Voice. Jan. 7, 2003. (Feb. 20, 2015) http://www.villagevoice.com/2003-01-07/film/the-dead-zones/

Truitt, Brian. "'Exorcist' creators haunt Georgetown 40 years later." USA Today. Oct. 7, 2013. (Feb. 20, 2015) http://www.usatoday.com/story/life/movies/2013/10/07/exorcist-40th-anniversary/2764565/

Weber, Bruce. "David F. Friedman, Horror Film Pioneer, Dies at 87." The New York Times. Feb. 15, 2011. (Feb. 20, 2015) http://www.nytimes.com/2011/02/15/movies/15friedman.html?_r=3&scp=1&sq=david%20f.%20friedman&st=cse&