A number of shows, including "Arrested Development," have performed the magic trick of coming back from the cancelation.
Netflix
Advertisement
It's a tough world out there for those who work on television shows. They have to live with the ever-present worry of sudden death: cancelation. Though some shows are axed outright, networks also take more roundabout ways to end series. Production may simply stop. No new episodes are ordered. Cast and crew are released from contracts, still waiting for those dreaded words: "We're canceled."
A few very lucky shows get another life in the cinema. For instance, the Fox cult show "Firefly" generated the movie "Serenity." A more common, though still unlikely, way to come back is to be "un-canceled." Sometimes the network reverses its decision and starts production again. Other times, another network with a vision jumps in and scoops up the show. Case in point: The classic show "Taxi" was rescued by NBC in the early 1980s when ABC shut down its engine. No matter what network saves the day, the cast and crew get a second – and very rarely, a third – chance. Often it's just for one more season, but a show can return for many more years than its original run. The world of TV shows turns in mysterious ways; these ten shows somehow managed to cheat death and make their way back to screens.
"Unforgettable" wasn't forgotten, returning for a final summertime slot.
CBS Photo Archives/Getty Images
Advertisement
This CBS show about New York City detective Carrie Wells was canceled in 2012 after its first season. The detective had a perfect memory for conversations, locations and situations that she used to solve crimes and close tough cases. Perhaps CBS forgot why it ended production, because the show was brought back for a shorter 13-episode second season. The new shows ran during the summer, and "Unforgettable" became that season's top scripted drama on Sundays.
Remembering that high ratings are a good thing, CBS renewed the series for another summertime stint. However, the show didn't find as much viewer love in the third season, and the audience dropped by more than 2 million viewers [source: Goldberg]. Summer is already slow for networks, so CBS canceled "Unforgettable" a second time. That time, there was no coming back.
After ABC canceled "Cougar Town," TBS resurrected the show.
Pete "Hopper" Stone/Getty Images
Advertisement
For "Cougar Town," Courteney Cox switched from younger "Friends" to pals in their 40s. Cox starred as Jules, a divorced mom whose interests include wine, friends and her ex. Ratings for the ABC series were consistent but not high, and, after three seasons and several time slots, the show was canceled. In the final episode, Jules found her happy ending and married her neighbor, an easy-going bartender.
But then TBS came to the rescue, ordering a 15-episode fourth season. "Cougar Town" became one of the cable network's top comedies among the important 18-to-49-year-old demographic. Webisodes were created to advertise the series and heighten interest. The series was renewed for a fifth season. When the order was placed for "Cougar Town's" sixth season, TBS also announced it'd be the last. Still, not bad for a show that managed to double its run by moving to a new home.
Will Arnett and Jason Bateman starred in "Arrested Development"; the gap between the third and fourth seasons of the show spanned seven years.
Kevin Winter/Getty Images
Advertisement
You think your family is difficult? The Bluths have, for instance, a felon for a father, an alcoholic mother, a daughter who just can't get her act together and one son who's a terrible illusionist (don't call him a magician). Oh, yes: The family businesses include a frozen banana stand.
The quirky, self-referential, dark and sometimes absurd Fox show started out relatively strong with 8 million viewers in 2003. However, by the third season, the audience had dropped by half, and "Arrested Development" got a pink slip in 2007. A small but loyal fan base remained steadfast. After several years, Netflix picked up the series. In 2013, the media company released 15 episodes at once, all available for instant streaming. (Can you say, "binge-watch?") Happy with the result, Netflix announced in August 2014 that season five would be produced. Bring on the frozen bananas...
Actors Chris Messina, Glenn Close and Zeljko Ivanek attend the ''Damages'' Season 4 premiere in 2011.
Jim Spellman/Getty Images
Advertisement
The 2007 FX show was a different kind of legal drama right from the start, following a single case through an entire season. It starred Academy Award-nominated actor Glenn Close as a brilliant and ruthless attorney. The innovation paid off; the series received several Emmy nominations and had four wins, including two for Glenn Close. However, the show had trouble finding an audience on the network, and after three seasons it was canceled.
This death sentence was commuted by DirecTV, which picked up "Damages." In addition, the satellite service obtained the rights to rebroadcast the original FX seasons. In an unusual step, the show was marketed through print ads and voicemails to DirecTV customers. Robo-calls featuring new cast member John Goodman ("Treme," "Roseanne") went out to potential viewers. The jury came back with a positive verdict: The rebroadcast shows had higher ratings than they did when first aired [source: Ryzik]. The show had a stay that lasted for two more seasons, and "Damages" ended in 2012.
Zach Braff's absurd medical comedy "Scrubs" was canceled by NBC, but revived by ABC.
Adam Taylor/Getty Images
Advertisement
You probably wouldn't think a sitcom that often focused on the bizarre imaginations of hospital staff would also be realistic. However (ignoring the ballroom-dancing patients), many doctors consider NBC's "Scrubs" to accurately portray the medical profession [source: Weiss]. Once you get past the absurdities, the show deals with true-to-life character interactions, including those between interns and attending physicians, surgeons and administrators. Many of the medical situations, such as a light bulb stuck in a body cavity, were taken from actual cases, and storylines often came from real doctors.
The series was also popular with viewers and lasted on NBC for eight seasons. But even after cancelation, the show didn't die. ABC revived "Scrubs" for two more seasons but pulled the plug in 2010. Rest in peace, "Scrubs" ... or live on in syndicated reruns.
"The Killing" actors Joel Kinnaman, Mireille Enos and Liam James at the 2012 second-season premiere.
Lester Cohen/Getty Images
Advertisement
One murder. Two detectives. Would the case be solved? In 2011, AMC bet that viewers would tune in to find out. The show was dark, grim and complex, but the audience was hooked on the mystery. However, a rebellion brewed at the end of the first season when the murder wasn't solved. Viewers had put in a lot of time but got no payoff. The grumbling continued through the second season, which debuted with a significantly smaller audience. By the end of that year the solution to the murder made its appearance, but AMC still killed the show.
Netflix soon showed some interest in bringing "The Killing" back to life, but AMC decided to revive the show on its own. The third season brought moderate ratings, and AMC swung the ax again. Netflix was still standing by, and its persistence paid off. In 2014, a six-episode fourth season of "The Killing" aired on Netflix. All mysteries were resolved, the darkness had lifted and both networks declared everything done.
"Southland" made the jump from network television to cable after its first season.
NBC/Getty Images
Advertisement
Officer training, alcohol and drug abuse, homosexuality, death on the job: During its tenure, "Southland" delved into authentic issues facing police officers. In April 2009, NBC launched the series. The show was popular with critics but not with viewers, and the network decided that the second season's episodes were too realistic and depressing for a 9 p.m. broadcast time slot, and chose not to air them.
TNT, however, thought "Southland" was a good fit, so the cable network picked up the show. It aired the first two NBC seasons, and their success with viewers prompted production of three more. The last episode of season five ended in a cliffhanger, with the fate of one major character left unknown. When the series was not renewed, viewers were left wondering, and the character lies forever in the zone between dead and not dead.
Animated series "Futurama" started out on Fox but ended its career on Comedy Central.
Comedy Central
Advertisement
Aliens, humans, robots: Is that a golden cast or what? Fox thought so, for a while, at least, running the animated series from 1999 to 2003. The show's time slot varied, though, and ratings weren't stellar. After cancelation, the show made its way into syndication on Comedy Central. However, it didn't retire quietly, as most well behaved reruns do. Straight-to-DVD films were produced. They were also edited and aired as episodes. Still, "Futurama" had a greater future.
In 2009, Comedy Central brought the series back for 26 new episodes. Optimistic, the network repeated its order. By 2013, all new segments had appeared, and "Futurama" was cut for the second time. Still, there was nothing to be ashamed of: seven seasons with 140 episodes spread over 14 years. That's a glorious past.
The cast of the tenth season of "JAG" in 2002.
CBS Photo Archive/Getty Images
Advertisement
"JAG" made history for un-canceled programs. ABC axed the drama about the military legal system – Judge Advocate General – after its first season, which ran from 1995 to 1996. Before the news was officially announced, both NBC and CBS lobbied to pick the series up for its sophomore season. CBS won the tug of war. "JAG" found a new home there, lasting until 2005. About 10 million viewers tuned in weekly to watch lawyers deal with serious, realistic issues, including military tribunals, sexism, civilian shootings and prisoner abuse [source: Ryan]. The show wasn't canceled a second time due to poor ratings; it ended because lead actor David James Elliott wasn't returning for an 11th season.
"JAG" lives on in the spin-off series "NCIS," starring Mark Harmon. The action drama about the Naval Criminal Investigative Servicehas been on the air even longer than its parent. "NCIS" even produced spin-offs of its own based in New Orleans and Los Angeles – quite a legacy from a show that was originally given only one year to make its mark.
After its initial cancelation, "Family Guy" returned more popular than before.
Fox/Getty Images
Advertisement
The animated series about the Griffin family, with its talking dog and genius toddler, had a great start. "Family Guy" premiered on Fox right after the Super Bowl in 1999. Ratings were high. Then things went south. The show, created by Seth McFarlane, was moved around to several different time slots, and viewers dropped away. After three seasons it was canceled in 2003. DVDs were issued, and reruns of its 50 episodes aired on the Cartoon Network's Adult Swim.
In 2003, the same year the show was canceled, the first "Family Guy" DVD became a bestseller, at 1.6 million copies. Still hot, the second volume sold 1 million copies, and those late-night reruns on the Cartoon Network pulled in almost 2 million viewers, making it the highest-rated show on Adult Swim [source: Levin]. Fox gave the show a second chance in 2005, and "Family Guy" performed even better than it had originally. In its first season back, "Family Guy" attracted twice as many viewers as Comedy Central's "South Park." Still going strong, by 2013 McFarlane's series also had doubled the ratings of "The Simpsons." If things weren't sweet enough, once the series hit 85 episodes, it became valuable for syndication [source: Levin], and the family guy became the money guy.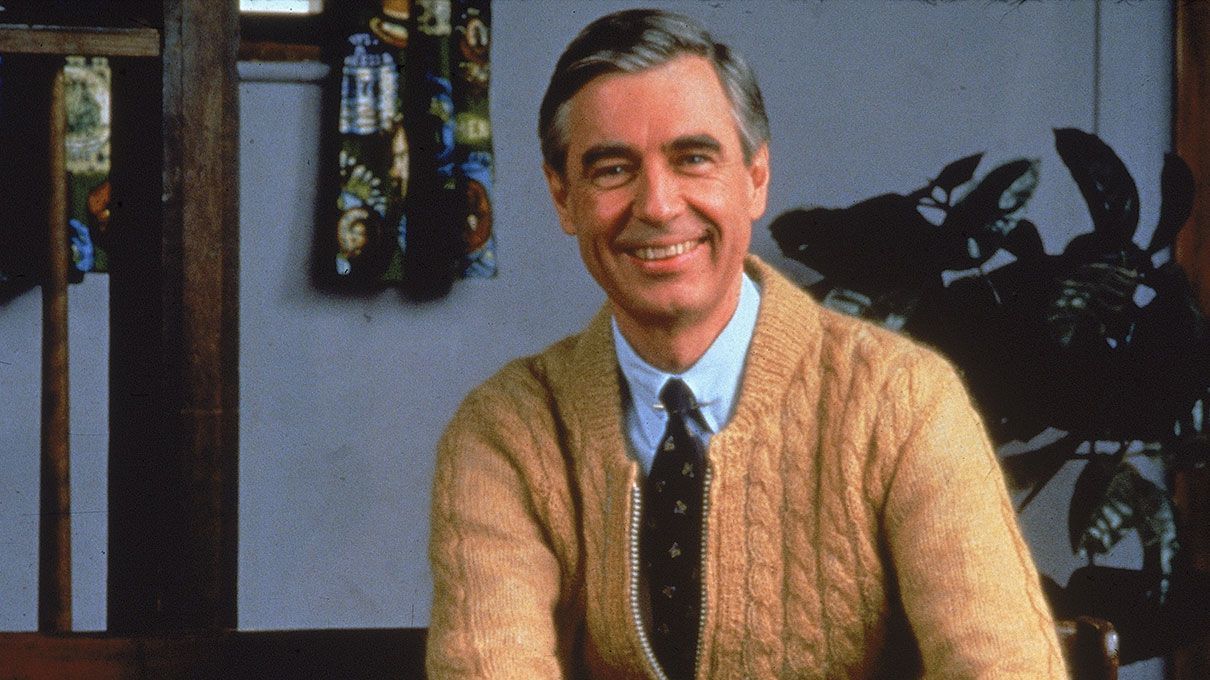 Up Next
It's a beautiful day in the neighborhood, as HowStuffWorks finds out more about Fred Rogers.
---
Related Articles
Sources
Andreeva, Nellie. "'Southland' Canceled." Hollywood Reporter. Oct. 8, 2009. (Nov. 12, 2014) http://www.hollywoodreporter.com/news/southland-canceled-89824

Arnold, Brett. "The 17 Best TV Shows That Were Canceled." Business Insider. Oct. 17, 2014. (Nov. 14, 2014) http://www.businessinsider.com/best-canceled-tv-shows-2014-10?op=1

Brown, Eric Renner. "'Scrubs' Broadway musical: Everything you want to know, and why there won't be a movie." EW. Oct. 17, 2014. (Nov. 12, 2014) http://insidetv.ew.com/2014/02/13/scrubs-broadway-musical-movie-bill-lawrence/

CBS. "NCIS." (Nov. 12, 2014) http://www.cbs.com/shows/ncis/

CBS. "Unforgettable." (Nov. 12, 2014) http://www.cbs.com/shows/unforgettable/about/

Dawidziak, Mark. "Glenn Close's 'Damages' moving from FX to DirecTV." Cleveland.com. July 20, 2010. (Nov. 12, 2014) http://www.cleveland.com/tv-blog/index.ssf/2010/07/glenn_closes_damages_moving_from_fx_to_directv.html

Evans,Bradford. "53 'Arrested Development' Jokes You Probably Missed." Splitsider. Aug. 20, 2012. (Nov. 12, 2014) http://splitsider.com/2012/08/53-arrested-development-jokes-you-probably-missed/

Furlong, Maggie. 'Michael Cudlitz Was Snubbed Again At The Emmys For Stellar Final Season Of 'Southland.'" Huffington Post. July 18, 2013. (Nov. 12, 2014) http://www.huffingtonpost.com/2013/07/18/michael-cudlitz-southland-emmy-snub_n_3618389.html

Goldberg, Lesley. "CBS Cancels 'Unforgettable' After Three Seasons." The Hollywood Reporter. Oct. 10, 2014. (Nov. 12, 2014) http://www.hollywoodreporter.com/live-feed/cbs-cancels-unforgettable-three-seasons-740025

Hibberd, James. "'Cougar Town' renewed for FINAL season." Entertainment Weekly. May 10, 2014. (Nov. 12, 2014) http://insidetv.ew.com/2014/05/10/cougar-town-renewed/

Hibberd, James. "How to tell if a TV show is really canceled." Entertainment Weekly. Nov. 6, 2014. (Nov. 12, 2014) http://insidetv.ew.com/2014/11/06/canceled-show/

Hibberd, James. "'The Killing' shock: Netflix revives twice-canceled show for FINAL season." Entertainment Weekly. Nov. 15, 2013. (Nov. 12, 2014) http://insidetv.ew.com/2013/11/15/the-killing-netflix-4/

Huffington Post. "The Killing Season 2 Ratings: Did You Stop Watching?" April 2, 2012. (Nov. 18, 2015) http://www.huffingtonpost.com/2012/04/02/the-killing-season-2-premiere-ratings_n_1397898.html

Huffington Post. "'Southland' Canceled: TNT Decides Not To Pick Up Cop Drama For Season 6." May 10, 2013. (Nov. 12, 2014) http://www.huffingtonpost.com/2013/05/10/southland-canceled_n_3255136.htm

Keller, Joel. "'The Killing' Goes Out As One of the Most Baffling Shows Ever Made." Indiewire. September 9, 2014. (Nov. 17, 2014) http://www.indiewire.com/article/the-killing-goes-out-as-one-of-the-most-baffling-shows-ever-made-20140916

Klahn, Kirsten. "8 TV Shows That Have Been Un-Canceled." Oct. 16, 2014. (Nov. 12, 2014) http://wallstcheatsheet.com/entertainment/8-tv-shows-that-have-been-un-canceled.html/?a=viewall

Levin, Gary. "'Family Guy" un-canceled, thanks to DVD sales success." USA TODAY. March 24, 2004. (Nov. 18, 2014) http://usatoday30.usatoday.com/life/television/news/2004-03-24-family-guy_x.htm

Lowry, Brian. "TV Review: 'The Killing,' The Final Season on Netflix." Variety. July 21, 2014. (Nov. 12, 2014) http://variety.com/2014/tv/reviews/review-the-killing-the-final-season-1201259780/

Lubin, Gus. "Here's What Really Happens In The 'Family Guy' Writers' Room — And Why This Could Be The Best Season Yet." Business Insider. Sept. 26, 2014. (Nov. 18, 2014) http://www.businessinsider.com/family-guy-writing-process-2014-9

McMillan, Graeme. "Dead Again. Futurama Canceled for the Second Time." Wired. April 22, 2013. (Nov. 17, 2014) http://www.wired.com/2013/04/futurama-canceled-again/

Rackl, Lori. "'Cougar Town,' canceled by ABC, hopes to be the toast of TBS." The Chicago Sun Times. Jan. 7, 2013. (Nov. 12, 2014) http://www.suntimes.com/entertainment/television/17425982-421/cougar-town-canceled-by-abc-hopes-to-be-the-toast-of-tbs.html

Ryan, Maureen. "Why 'JAG' came to an abrupt end." April 29, 2005. (Nov. 12, 2014) http://featuresblogs.chicagotribune.com/entertainment_tv/2005/04/why_jag_came_to.html

Ryzik, Melena. "Legal Drama Has a Change of Venue, From Cable to Satellite." The New York Times. July 19, 2011. (Nov. 12, 2014) http://www.nytimes.com/2011/07/20/arts/television/damages-gets-a-new-life-on-satellite.html

Stelter, Brian. "Bananas Anyone? The Bluths Are Back." The New York Times. May 23, 2013. (Nov. 12, 2014) http://www.nytimes.com/2013/05/26/business/media/arrested-development-returns-on-netflix.html?pagewanted=all

Television Academy. "Damages." 2014. (Nov. 12, 2014) http://www.emmys.com/shows/damages

Weis, Joanna. "Scrubs." Slate. May 6, 2009. (Nov. 12, 2014) http://www.slate.com/articles/arts/culturebox/2009/05/scrubs.html

Weisman, Jon. "TNT Cancels 'Southland.'" Variety. May 10, 2013. (Nov. 17, 2014) http://variety.com/2013/tv/news/southland-canceled-by-tnt-1200479187/